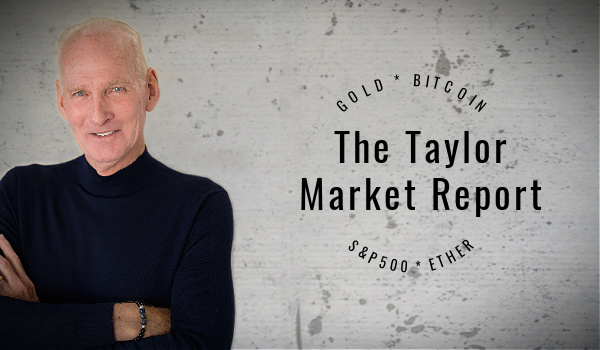 ---
Common Sense for Uncommon Markets
By Bill Taylor, Contributor/CIO-Entoro Investments
---
The opinions expressed below are my own & do not represent those of Entoro Investments, Digital Wealth News or any affiliates.  Any financial advice included in the column is for entertainment purposes only.



Bullish for week of 11/21/23
BTC | ETH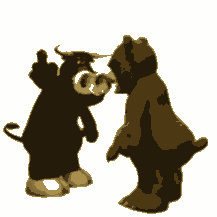 Neutral for week of 11/21/23
GOLD


Bearish for week of 11/21/23
S&P 500  

11/21/23 Closing Prices:
BTC: $36,988.52  (+4.6% Tue-Tue)
ETH: $1,988.94  (+.0025% Tue-Tue)
Gold: $1,980  (+1.7% Tue-Tue)
S&P 500: 4,538.19  (+.009% Tue-Tue)
---
HAPPY THANKSGIVING WEEK. Or, gobble gobble (turkey talk). A nice quiet week…….so far.
So the SEC (Securities and Exchange Commission) is now after Kraken. Napoleon, er Gary Gensler (SEC Chairman), continues his quest to crush crypto. The SEC's track record in court cases trying to do so makes them consistent losers. It looks like there will be no spot bitcoin ETF until one of the exchanges registers with the SEC. BUT, a spot bitcoin ETF is coming. Or, the SEC may/will be found in contempt of court. In the meantime, it ain't hurting bitcoin.
Also, it seems the new "buzzword" is deflation. Yup, inflation is so last week and it may be for a while. The cheerleaders and crowd go wild with the expectation of a "soft landing" (inflation moderates, interest rates ease down, growth continues). OK then. Engineered by the same folks that never saw inflation coming. Oh well, it's the holidays and drinks flow freely.
Quiet, soft and relaxing week. Get ready for some turkey, family fun (?) and football. In the meantime;
BITCOIN and ETH continue their upside momentum (take that SEC). Hold or add on dips. Gonna be a really good December and year end.
GOLD. For whatever reason, GOLD had a big spike up today. I remain neutral but certainly understand the upside thinking. I prefer BITCOIN.
S&P 500. Nice rally. I don't totally understand it but it is what it is. If you haven't bought in yet (I haven't) it may be a tad late. I am a defeated short.
---
I REMIND THE EQUITY BULLS EXPECTING A YEAR END RALLY (HAS THIS BEEN IT?) THERE IS ANOTHER MONTH IN 2023. YOU MAY HAVE HEARD OF IT……DECEMBER.
INFLATION MAY BE MODERATING BUT IT'S STILL STALLING AT A HIGHER LEVEL. COST OF LIVING IS UP OVER 20% THE PAST COUPLE OF YEARS. SO IF INFLATION GOES UP 2%-3% ITS FROM A 20% HIGHER BASE.  HAPPY HOLIDAYS.
---
NEW TARGETS:
BITCOIN 2023…….UP……$40K

ETH 2023…………UP……..$2K

GOLD 2023……….??????????

S&P 500 2023……..DOWN…….DOWN……DOWN……...LOOKING AT 3,250
Current trading positions: 
 LONG BITCOIN
 LONG ETH
NEUTRAL GOLD
SHORT S&P 500
---
We compare the price of Bitcoin, Ethereum, Gold & the S&P 500. We use the CME Bitcoin Indexes (BRR & BRTI) and the CME Ethereum Indexes (ETH_RR_USD) & (ETH_RTI_USD) for reference as well as the London Bullion Market afternoon price settlement on the digital assets & gold.
---
Bill Taylor is CEO of Digital Wealth News and an advisor to Entoro Investments. He is widely published & quoted in financial media and an international expert on markets and BTC, ETH, Gold & SP500.
His opinions are solely his own and for informative purposes only.