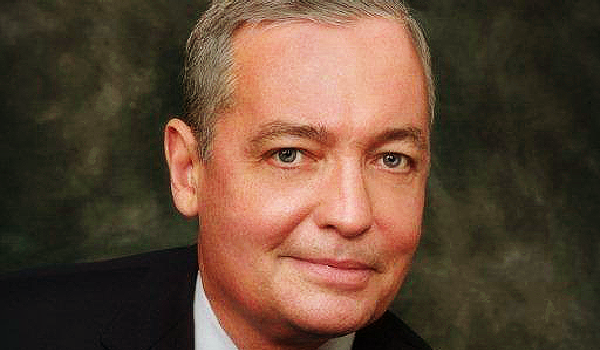 ---
Digital Wealth News is pleased to bring you our "Fintech Luminaries" series – featuring thought leaders within the blockchain and digital currency space. For the next feature in this series, we'd like you to meet Robert Herdina of GS Mining Company, LLC, a gold mining group focused on projects in Colorado. The company is currently active in Bates Hunter Mine, Clay County Mine, and Golden Gilpin Mill. GS Mining Company has also launched its Moria Token, an ERC-20 compliant token representing interest in royalties generated from each of the above mines and any additional mines or mills to be purchased by the company.
NAME: Robert C. Herdina
TITLE: EVP of Corporate Finance
COMPANY: GS Mining Company, LLC
WEB ADDRESS: www.gsminingcompany.com
---
What is your role within your firm and what do you do there on any given day?
I am the EVP of Corporate Finance for GS Mining Company. Currently I am focused on raising $20m with an offering of 5,000,000 Moria tokens at $4.00 per token. On a daily basis I am educating accredited investors, family offices, foundations and institutions on this unique investment. As the future of blockchain and digital assets continue to make a major impact on the world, my objective is to offer one of the best investment opportunities by implementing this new asset class.
How did you personally become involved in fintech?
Through the ICO of the Moria Token in 2017. I was extremely intrigued, because GS Mining Company's token (Moria), is the only digital asset in the US that is sponsored by actual gold mines. Compared to a utility token, Moria has a royalty income that is calculated by taking 10% off the gross revenue generated under the GS Mining Company umbrella. This was the best of both worlds – gold that would act like a hedge in a volatile market and a unique digital asset.
What does your firm do/offer within the fintech sector?
The GS Mining Company is a gold mining company with operations in Central City, Colorado. The company was formed in 2016 with the goal of reviving long closed gold mines. Central City was a major mining center during the Colorado gold rush in the late nineteenth century. In around 1900 the National Geographic Magazine dubbed Central City "the richest square mile on earth". The Company identified the Bates Hunter mine as a particularly gold rich opportunity that had stopped mining in around 1900 (the reasons are too involved to mention – but lack of gold was not a causal factor). Based upon independent expert reports of substantial gold bearing rock in situ, the company began the task of resurrecting the mine.
Although there was a good deal of infrastructure in place, the company needed to raise money for the capital-intensive task ahead. Projections showed that it would take approximately four years for the mine to be self-sustaining. During the first year of operations the company followed the traditional route of startup funding by offering equity for sale. In fourth quarter of 2017 the company developed a plan to raise money through an ICO of digital assets described as ERC-20 compliant tokens. The "Moria Tokens" were offered at $1.00 per token. Moria paid an annual royalty equal to a per capita share of 10% of the gross mining revenue realized by the company, but no less than twenty cents per token per annum. A "smart contract" was developed to distribute royalties paid in Ethereum into the wallets of token holders. Subsequent sales by the company saw the price of the tokens rise to $4.00 each, with enhanced features of a preferred return in the event the company sold or was merged.
Raising capital for a private, closely held, startup endeavor was facilitated by Moria Tokens' potential to trade in a public market. One of the drawbacks to an investment in a private mining company is that unlike a fintech company, GS Mining Company was unlikely to go public or be acquired. But tokenization provides liquidity with its ability to be listed on a token exchange. Moria (trading as MOR2) was previously listed on token.store where it last traded at $23, and the company is now in the process of listing on additional exchanges. In many respects, the story of the success of GS Mining turns on the marriage of one of civilizations' oldest storehouse of wealth with the newest – digital tokenization .