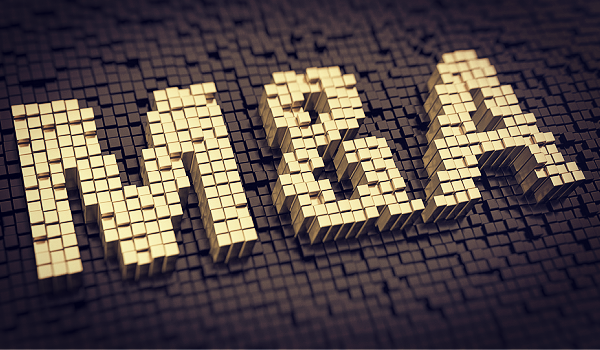 ---
Let's get this out of the way. If the COVID-19 outbreak had occurred in 2008, we would be living in a Mad Max society already. Bandwidth made it possible to work from home, but the real savior of this crisis has been the alternative finance and Fintech industries. If we didn't have companies like Square and Kabbage doling out PPP funds, it would have been a bureaucratic nightmare to get funding to small businesses. 
You don't hear much of this praise. It's hard to get much enthusiasm out of deal-making in Fintech either. Mixed messages around M&A have been the norm over the last month. KPMG says that COVID-19 "stifled investments in 1H2020." All told, we saw global fintech investments hit $25.6 billion over the first six months. The KPMG report cites 1,221 deals. The total investment figure is off sharply from the $37.9 billion invested in the first half of 2019. That figure was across just 962 deals.
The stall in M&A isn't just linked to COVID-19. Signals existed that valuations were high and that deals were set for a slowdown given the macroeconomic challenges we're experiencing.
This slowdown – and any further macroeconomic challenges – will favor large institutions like Visa, American Express, and Mastercard, three firms that continue to accelerate and expand their Fintech footprints. Mastercard has been on of the bright spots in M&A this year as the firm continues to reinvent its brand. The company recently purchased Australian payment services firm Wameja Ltd. For $126.1 million earlier this month. It also made headlines in August 2019 with a $3.19 billion purchase of Danish payment firm Nets Holdings A/S.
It's unclear if Visa has any valuation regrets in hindsight of COVID after its $4.9 billion cash by of Plaid in January. However, the deal put Visa as a leader of Open Banking almost overnight.
Meanwhile, American Express continues to move into alternative finance thanks to its recent purchase of Kabbage, which provides lending to small- and medium-sized businesses. The deal will help American Express cater to of SMBs and market small business solutions like credit cards and invoice funding to these customers.
More on the KPMG Report
The recent Pulse of Fintech 2020 notes a big drop in M&A given the economic circumstances. But the bright spot in the report is deal-making in payment solutions.
Stripe, Chime, and B2B payments company AvidXchange raised $388 million. We saw several late-stage firms raise huge deals. Those included wealthtech firm Robinhood, which raised $430 million and another $200 million in a separate round in mid-August 2020. Meanwhile, cryptocurrency firm Bakkt raised $300 million, while insurtech Duck Creek Technologies added $230 million. That latter raise by Duck Creek shows that startups are targeting more niche areas of fintech, and it provides a hint that we'll see more specialized deal-making once this crisis subsides.
---