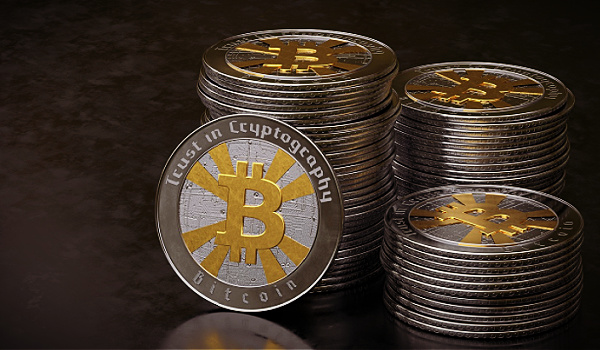 ---
First off this is NOT a "hype", one of those "get rich quick" schemes or "make 1,000% per hour" deals. No, no no. But, here are some pretty interesting statistics that even astounded me.
Bitcoin has shown an astonishing daily profit just under 99% of the time since inception.
Now that goes way back to when Bitcoin first arrived over 11 years ago, so it is pretty hard to not have profits if you purchased BTC and put 'them' under the mattress (it's a joke), right? Well, even in the last few years, the good old "buy and hold" strategy has worked the aforementioned 99% of the time.
Looking at data for over the past 10 years shows Bitcoin has produced over a 100,000,000% ROI, with just 1.5% of all trading days unprofitable since its existence. And, astonishingly, there has only been one day in this year (2020) that buying the cryptocurrency would not have been profitable (so far).
How can this be, you ask?
According to LookIntoBitcoin charts, there have been 3,663 profitable days holding BTC, out of a total of 3718 days. This represents 98.5% of Bitcoin's entire lifecycle thus far. And, with the rise in Bitcoin the last few weeks, we are actually closer to that 99% profitable point.
So, how do you have a 100% chance of being in a profitable investment decision? The obvious answer is buy low and never sell something that has long term positive upside momentum.
By the way, this certainly holds true for investments other than Bitcoin. If you bought Amazon, Apple, Netlix, etc years and years ago same thing(Pets.com, not so much).
So, can the same continue for Bitcoin? Short answer is NO. A 100,000,000% ROI is not plausible, but with the institutional interest and structural/regulatory framework just beginning to materialize there seems to be a world of upside to go for the top cryptocurrency/digital asset (by market cap). I love the 99% possibilities (investors, not traders) in a rapidly growing sector.
For the record, I like Bitcoin as an asset class and am currently personally invested in it…..but you probably figured that out already, didn't you?
---
Bill Taylor is Managing Director/CIO at Entoro Wealth & is widely published in financial industry media throughout the world