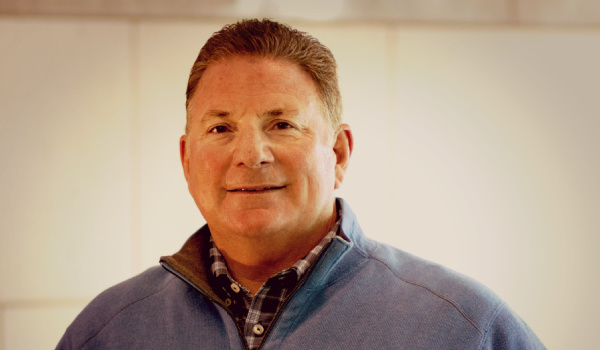 ---
It is easy to set up a business, but to maintain the consistency and to be qui vive of financial hardship is much looked down upon. It is understandable that business owner might find it difficult to take care of business single handedly, that's why Chalice Network was born, the company is committed to resolving the challenges you encounter as a wealth advisor and entrepreneur. The company is a full-fledged technology and business solutions provider while inspiring you through a peer-to-peer community.
We reached out Keith E. Gregg, Founder and Chief Executive Officer for a better understanding of the company.
Q. Who according to you is an independent business owner? How do you inspire them to reach heights?
Independent Business Owners are no longer employees, but are Entrepreneurs and employers. We are constantly sharing with our members training & education, peer to peer experiences, and motivational sales and success stories. We pride ourselves in being the advisor to the adviser.
Q. What unique challenges of your clients have you solved?
There are so many choices and decisions around products, services, technology, and tools a business owner needs to consider, and most of our members have tons of employee experience, but little experience as business owners and operators. Who they turn to for experience, expertise, and support has been a real challenge until Chalice came into the picture. Not only do we have a ton of experience, but we fully vet and conduct due diligence on every vendor, supplier, and product provider; whether its choosing a CRM, website designer, finance and accounting package, HR, IT, payroll, or health insurance – we negotiate the best possible price and secure SLAs (service level agreements) on behalf of our members. Far too often too many decisions create indecision, and wrong decisions cost you money.
We find the best of breed products and services and deliver them to our members while providing white glove service and support.
Q. Brief us about "The Chalice Financial Network" and its usefulness.
Our goal and intentions are to provide our members who are SMBs with economies of scale, operational efficiency, and enhanced enterprise value rarely achieved on their own. We deliver this promise by leveraging the buying power of 54,000 members getting the best discounted pricing on much needed products and services to run their business better and best serve their clients. Our members have access to the Chalice Advisor Exchange™, a digital marketplace that aggregates and integrates technology and tools through a SSO FinTech platform.
We not only deliver great discounts and savings to our members; but we give them 3-4 hours of their day back because we provide them one stop shop access and SSO capabilities.
Q. Why was Chalice Network established? How has the transformation been through the years?
Having spent 3+ decades in the Financial Services Industry and watching the trends towards independence and the liberation of the employee to entrepreneur due to advancing technology and personal experience; I wanted to create the "go to" web based membership platform that aggregates and integrates everything a SMB needs to run their business.
The name Chalice – represents the Holy Grail for SMBs.
Q. Detail us about the platforms that helped you during your challenging times. And how successful were they in solving your challenges?
We are a platform provider for dozens business solutions, products, services, technology, and tools that offer deep discounts and cost savings for thousands of Chalice members.
Q. What are your major acquisitions?
In 2019, Chalice also announced the acquisition of Succession Link, the nation's top online matching service for independent financial advisor M&A deals. From identifying potential transactions, to obtaining deal financing, to expertise on transaction execution and business integration, Chalice and Succession Link offer the entire continuum of solutions that independent advisors need to buy, merge or sell a business. Just as the wealth management industry is experiencing a wave of Baby Boomer clients transferring trillions of dollars in assets to Millennial heirs, thousands of financial advisors are preparing to retire in the coming years. The number of potential practice acquirers and sellers will continue to surge, and streamlined access to M&A guidance and competitive financing will mark the difference between success or failure for these advisors.
Q. What new strategies have you implemented during COVID-19?
We shifted our marketing activities to focus on our members needs versus wants; prior to COVID our members had an insatiable appetite for "wants" for growth and now they seek savings and protection for their businesses.
Q. Where do you see Chalice Network in the coming years?
I see Chalice as the go to place for all of the SMBs business needs – where we are the one stop shop for training, education, technology and tools to aid and assist you in running your business better and to best serve your clients and customers.
Keith E. Gregg introduces himself
I am a Financial Services and FinTech Executive, Founder and Chief Executive Officer of San Diego-based FinTech Company Chalice Network, a member benefit organization for independent financial, tax, insurance, and legal professionals that delivers a fully integrated suite of technology tools, products, and services through a single sign-on shared services technology platform – Chalice Advisor Exchange™. I have three decades of executive leadership and financial services experience. Prior to founding Chalice Network I was Founder & CEO of Innovation Equity Partners, CEO of Capital Guardian Securities and First Allied Securities. I have also served as Senior Executive for Wachovia Securities, GE Capital, and Prudential Investments; and have built a reputation as a Business Acceleration Executive.
I am the author of "Do Well by Doing Good: The Complete Guide to Charitable Remainder Trusts" and I am a certified planned giving specialist. I hold FINRA Series 7, 24, 63, 65 registrations and am a graduate of the Securities Industry Institute at University of Pennsylvania's Wharton Business School. I was the founder and Chairman of the Wealth Advisor Institute, past President of the Institute of Investment Management Consultants Association Chapters, and Chairman of the Membership Committee for the Investment Management Consulting Association.
"Chalice Network is a community of over 50,000 members comprised of independent Financial Advisors, CPAs, Insurance Agents and other financial professionals."