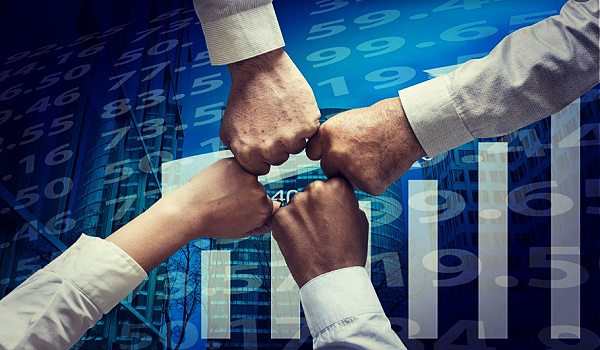 ---
[SAN DIEGO, CA) NOV 3, 2020 | Chalice Network, the online member-based digital marketplace for independent, small- and mid-sized businesses that provides exclusive access to business, technology and client-service solutions, announced today that they have joined forces with Cindy Taylor, President of Fintegration & Founding Publisher of FintekNews, in formally launching Digital Wealth News as a strategic partnership aimed at growing the subscription base of Digital Wealth News and the ranks of the Chalice Network.
"This symbiotic relationship will add great value to our collective audience of financial service professionals and advisors. Digital Wealth News will provide current insights from within the financial services, insurance, tax, and technology sectors to the 56,000+ members within the Chalice Network. The relationship between Chalice Network and Digital Wealth News enables Chalice to provide Digital Wealth News subscribers with the best all-encompassing technology and business solutions," said Keith Gregg, Founder and CEO of Chalice Network.
Each week, Keith Gregg will contribute a column named, "The Grail", providing industry insights for thousands of professional services, SMBs, and provide the Digital Wealth News subscribers access to both the Chalice Marketplace and Succession Link M&A Platform.
Digital Wealth News aims to become the most reliable online, digitally delivered resource for professional advisors to find business solutions, technology, and tools to better run their business and best serve their clients and customers.
"We're excited to welcome Keith Gregg and Chalice to the Digital Wealth News line up of Industry luminaries such as Eric Clark from Orion and Jim Rowe from Entoro Capital as thought leaders and principle contributors for hundreds of thousand recipients of our weekly newsletter. We have been friends and fans of each other since our days at FintekNews and have been inspired by their commitment empowering the Independent Professional Services SMBs," said Cindy Taylor, Founder, Digital Wealth News.
About Chalice Network™
Chalice Network is an online member-based digital marketplace for independent small- and mid-sized businesses that provides exclusive access to business, technology and client service solutions. Chalice aims to empower its members throughout the life cycle of their businesses by offering all the tools and technology necessary for operations, growth and success. Available products and services, all offered at a discount, include health insurance, cybersecurity protection and insurance, marketing and sales tools, mergers and acquisitions support services, accounting and financial planning assistance, and human resources support, among others. Each partner has been thoroughly vetted so members can be confident they're getting the best products and services available. The community also provides unique peer-to-peer networking and collaboration opportunities creating a forum for sharing ideas and best practices to help strengthen members collectively. For more information, visit http://www.chalicenetwork.com
About Digital Wealth News™
Digital Wealth News is a strategic communications and media platform, featuring financial news, thought leadership, partner content & more, and was launched by a team of highly experienced media & financial professionals, under the leadership of industry advocate Cindy Taylor. The platform offers a sophisticated, market-savvy view of the fintech revolution as it has evolved and matured in 2020 and beyond, presenting highly complex information and simplifying it so investors, investment managers, advisors and others are able to easily understand the subject matter, and apply it to their investment directives. For more information on sponsorship or to view the website, visit https://dwealth.news/.
PR Contact
Erica Wisor
[email protected]
858.732.4120 x 218