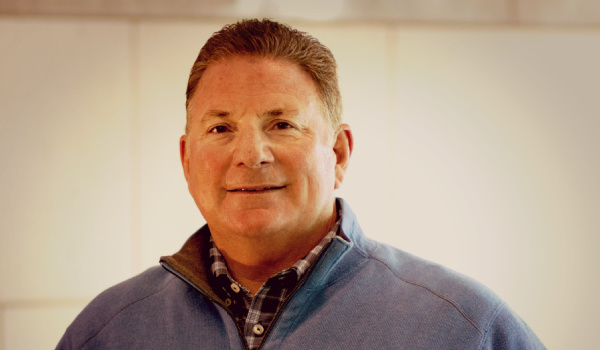 ---
By Keith Gregg, Founder/CEO, Chalice Network
Increasing the value of your business is a primary goal that every progressive business owner shares. However, this common objective is anything but common in terms of one's ability to accomplish it, as it distinguishes good leaders from the great and the great from the visionaries.
Don't forget, the true value of your business directly equates to what you get out of your business… and I am not just talking about how much you make or how much your business is worth. The enjoyment, satisfaction, and pride you take in your efforts, and that of your staffs', are similar to protons intrinsically charged and accelerated by the catalyzing neutron of enterprise value. Salaries, bonuses and benefits, and ultimately client experience and satisfaction, are all affected.
That's why Chalice Network was created. Simply put, we empower you to increase the enterprise value of your business from inception to succession. A bold statement indeed, and we have the chops to back it up. Through my entire career, I have been driven by an entrepreneurial spirit, thirsty to glean from those who have accomplished greatness and raised the bar for us all. Peter Drucker is one such person, and my favorite quote of his is as follows…
"Maximization of Opportunities is the meaningful, indeed precise definition of the entrepreneurial challenge…. The pertinent question is not how to do things right, but how to identify the right things to do, and to concentrate all your resources and efforts solely on them."
—PETER F. DRUCKER
All business owners know that addressing and fulfilling the steps needed to drive efficiency, profitability, and scalability throughout the entire lifecycle of their business is a formidable challenge. You need to invest in the right technology, adopt the right processes, and leverage the right tools so you can focus your energy on growth initiatives versus getting bogged down in the quagmire of day-to-day activities and settling for the status quo.
Chalice Network is the answer. We are a membership organization — purpose-built to provide big firm benefits that help independent business owners compete, grow, and thrive. And, with over 55,000 members, we deliver strength in numbers through enhanced purchasing power, economies of scale, and ultimately, enterprise value.
Our motto is The Strength of We, Empowers a Network of Me™. And as we head into the new year, we all start thinking about what is needed to make our network stronger and the new year a better one. Depending upon where you currently are in the lifecycle of your business, you will be focusing on a set of potential solutions to the challenges you are facing.
That's what makes Chalice Network so unique; we support you with cost-effective solutions across all your enterprise needs no matter what stage you are at or the challenges you are currently addressing. It is also why this installment of the Grail is the kick-off of a new series based on how Chalice elevates your efforts across all the various phases of your business's lifecycle.
Next week, we will be tackling the next topic in our series, The Art of Successfully Starting Your Independent Business. Until then, here's to all of you independent business owners fighting the good fight. I invite you to discover Chalice Network for yourself and discover the art of increasing enterprise value… https://www.chalicenetwork.com/
The Strength of We, Empowers a Network of Me™
---