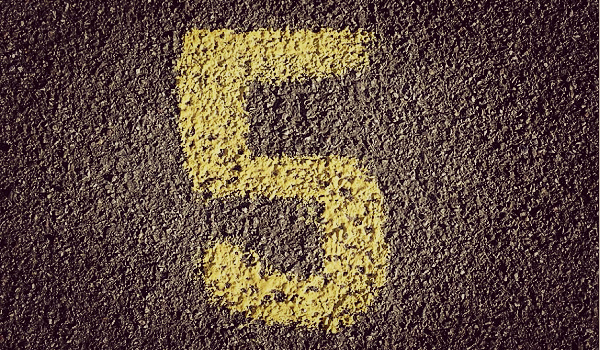 ---
Everybody loves a good "Top 5" story, and we're no different!
As you may know, Digital Wealth News is still just a baby. We officially launched October 1, 2020, but our reader growth has been metoric. Over this past Christmas week, we had the highest open rate of our weekly newsletter yet, with over 10,000 readers opening it to take a look at the latest news in fintech and digital wealth, and that's a huge accomplishment for a brand new B2B media firm.
With that said, we thought it would be interesting to see which stories have had the highest pageviews to date in our scant 3 month history. Interestingly, 3 of the 5 top posts fell under our "Fintech Luminaries" series, which spotlights C-level executives at leading financial technology firms. This genre was also successful at our first media firm, FintekNews. Readers love to hear how these fintech entrepreneurs view the world, got started, what they're doing now and where they're headed. The other two came from Orion's "Wealthtech Insider" series which features Orion C-suite execs, including CEO Eric Clarke, CMO Kelly Waltrich and more, with great insights into the technology side of the advisor business.
Without further ado, here's our Top 5 stories for 2020 at Digital Wealth News!
---
Fintech Luminaries – Meet Kevin Adams of Raymond James
Kevin James is the equivalent of rock star royalty in the wealthtech industry. He's recently left Raymond James, where he was SVP of Wealth Management Technology for several years, and will be announcing a new venue shortly, but regardless, his feature was by far, the highest read story on Digital Wealth News to date. James shares that his "career started 28 years ago, ages before 'fintech' or 'wealthtech' were terms or hashtags", and goes on to share his vision for the future of industry.

Fintech Luminaries – Meet Steve Ehrlich of Voyager Digital
Next up in the number two slot is another Fintech Luminaries piece – this time featuring Steve Ehrlich of Voyager Digital. Sadly, no endorsement fee for us here(!), but we use Voyager as our app for our digital currency holdings, and love it. Ehrlich negotiated the acquisition of the Circle digital currency app, and then transformed it into Voyager, which launched with a consumer focus, but is now adding an institutional desk.

Wealthtech Insider (11/30/20)
In this feature post from Orion Advisor Tech CEO Eric Clarke, Eric discusses one of the three firm pillars for success between advisors and clients – Achieve. In this inspirational post, Clarke draws comparisons between his personal passion of running and advisors running their businesses. A great read.

Wealthtech Insider (10/7/20)
In this weekly feature which ranked fourth highest in readership to date, Orion's Clarke explores another of the firm's three pillars – Investing. Clarke points out in this piece that "(t)he best advisor tech enshrines asset management as part of a greater whole, offering real value to clients through the traditional drivers of advisor alpha".

Fintech Luminaries – Meet Conor Delaney of Good Life Companies
Rounding out our top five posts for the year, is our Fintech Luminaries piece on Conor Delaney, CEO of the $6B RIA Good Life Companies. Delaney shares how the loss of his father at just 52 led him to found his firm with the mission to help advisors "grow their businesses by giving them the resources and tools they need to deliver a truly holistic advice experience to their clients," and support "the ability of our financial advisors to both succeed professionally while living an all-around healthier life". It's all in the balance, isn't it?
We're excited to see how these series are providing our readers with great insights into the digital wealth sector from some of the greatest minds driving the industry forward.
---