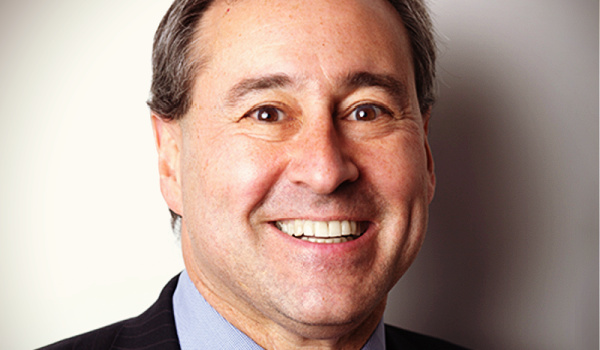 ---
Digital Wealth News is pleased to bring you our "Fintech Luminaries" series – featuring thought leaders within the digital wealth and blockchain ecosystems.  For the next feature in this series, we'd like you to meet
Steve Ehrlich is the CEO and Co-Founder of Voyager Digital LLC, a publicly traded crypto-asset broker that provides retail and institutional investors with a turnkey solution to trade crypto assets.
NAME: Steve Ehrlich
TITLE: CEO
COMPANY: Voyager Digital, LLC
WEB ADDRESS: investvoyager.com
---
How did you personally become involved in fintech?
My father was an accountant and taught me from a young age how important it is to know your numbers, which also led me to be a Certified Public Accountant. As I started to study financial markets, I saw an incredible opportunity to be a leader where finance meets technology.
This led me to become the President of Brokerage at E*Trade and the CEO of Lightspeed, a broker for the legacy market. After looking at new horizons in financial markets, I started Voyager, a publicly-traded & licensed crypto agency broker. It was obvious to me that digital assets were the future of finance, and I set out to create a crypto trading platform for investing in Bitcoin and other altcoins and stablecoins.
What does your firm do/offer within the fintech sector?
Voyager is a licensed and publicly traded crypto agency broker. We offer commission-free trading on 50+ digital assets and give customers the ability to earn up to 9.5% interest APR on 20+ leading crypto assets.
We are unique in that we put our customers first, giving them a simple and easy to use mobile app to access the crypto market. Recently, we also launched our institutional platform and OTC desk for institutions and companies looking to invest.
What is your role within your firm and what do you do there on any given day?
As the CEO, my job is to move the company forward. From building strategic relationships, coordinating our international expansion with our management team, discussing new exciting features like our Debit Card and Desktop application with our Product Team, and working with our marketing team to scale our customer base.
Most importantly, I have built an absolutely incredible team that is the best at what they do. My job is to help them do what they do best, and remove any and all blockers in their way.
What area/s of fintech do you believe will grow the most in the coming 5 years?
I believe the future of fintech is digital. Digital currencies, like Bitcoin, are set to dramatically disrupt the traditional financial marketplace. They are just too fast & too efficient. With Banks paying nearly 0% interest, and us offering up to 9.5% interest, there is no comparison. Crypto runs 24 hours a day, and transferring funds no matter the size happens in minutes, not days.
People are tired of banks, delays, and high fees. We expect Central Banks to create and launch their own digital currencies, all in an attempt to keep up with the crypto market.
What do you believe the next major innovation in financial technology will be and why?
Blockchain is the most important financial innovation of the last 10 years and one of the most important of all time by far. I believe the next major innovation is making this technology usable by consumers around the World in an easy and accessible way. That's why we are doing what we're doing at Voyager.
What are the biggest problems facing the fintech industry in the future?
There are inefficiencies everywhere, where the old financial system has gone digital but still faces the bureaucracy and delays of a more analog system and time. Banks are slow, out of touch with their customers' interests, and there are so many people all over the world lacking access to reliable banking institutions in the first place.
We exist in a new world of digital commerce, communication, and peer-to-peer transactions, and we need a financial system designed to support this new era.
What has been the biggest success in your firm to date?
Timing is everything in this business. We nailed it with the launch of Voyager and the rise of the adoption of digital assets. Our other biggest successes are our talented team and the growth of our incredible customer base, who we work around the clock to support.
What has been the biggest failure in your firm and how did you adapt?
When the markets crashed, in March, including Bitcoin, things got a little fuzzy about the future of this industry. Despite the uncertainty, we stayed focused, stuck to our guns, and now Bitcoin is making all-time highs once again.
How do you feel consumers (or if more relevant for your firm – businesses) are adapting to the facet of fintech that your company operates within?
Consumers are racing and rushing to get involved in the crypto market. They realize their savings accounts aren't doing them any good, the U.S. dollar is inflating, the Fed keeps printing more, and they want to be a part of a financial revolution. This is what Bitcoin represents and what Voyager offers, a new way to manage assets, which is fair & looks out for their best interest.
If you were to personally invest in just one fintech firm (other than yours), which one would it be and why?
Likely, Ethereum. It's not a Fintech Firm, but a technology. It's what our token is built on, and because I see so much value in the Ethereum & DeFi ecosystem, I'm continually amazed by the technology.
---
Steve Ehrlich is the CEO and Co-Founder of Voyager Digital. Steve has over 25 years of experience in capital markets, starting his career at TIR Securities, an institutional brokerage that was sold to E*TRADE Financial.
Steve is the former CEO of E*Trade Professional Trading, which later became Lightspeed Financial. Under Mr. Ehrlich's lead, Lightspeed Financial became the third-largest brokerage in the United States and executed an average of 450,000 trades per day by 2009.