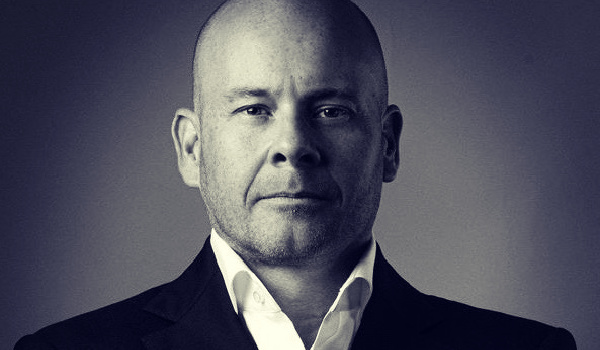 ---
Digital Wealth News is pleased to bring you our "Fintech Luminaries" series – featuring thought leaders within the digital wealth and blockchain ecosystems.  For the next feature in this series, we'd like you to meet Kevin Adams, Senior Vice President of Wealth Management Technology at investment management firm Raymond James.
NAME: Kevin Adams
TITLE: SVP of Wealth Management Technology
COMPANY: Raymond James
WEB ADDRESS: raymondjames.com
---
How did you personally become involved in fintech?
I've been involved in fintech since my career started 28 years ago, ages before "fintech" or "wealthtech" were terms or hashtags. My entire career has been involved in the development of technology within financial services and the majority of that time has been focused specificly on front office investment systems used by investment managers, financial advisors and their clients.
Along with working at one of the priemer Wealth Management firms, I stay engaged in industry forums, conferences focused on fintech and acting in advisory roles to startups and established fintech firms. I like to focus beyond just the technology and reflect the value of how fintech can drive effectiveness and efficency with the user.
I love that I get to do this every day and I love working in an industry that is focused on helping people achieve financial goals. I can't ever imagine not working in fintech.
What is your role within your firm and what do you do there on any given day?
I get the privledge of working with a great team of people who are focused on developing sophisticated technology solutions available to approximately 8,200 advisors and their clients. Now, on any given day, I go to a lot of Zoom meetings that are usually focused on projects and large programs, meeting with teams to help set the direction and collaborating with partners across the organization.
At Raymond James, we provide an integrated and customizable technology platform that supports advisors and their businesses. Our technology is designed based on our advisors' input and feedback so the tools are built from the perspective of the advisor.
The technologies I oversee cover the advisor workstation, financial planning, portfolio management, trading, client reporting, practice management, client management, CRM, mobility, investment products, billing, account opening… just to name a few.
What area/s of fintech do you believe will grow the most in the coming 5 years?
I think an area of fintech that will grow the most are digital wealth capabilities that continue to increase the sophistication of offerings and facilitate more collaboration between advisors and their clients, as well as their prospective clients. The last eight months have shown us that the ability to engage clients and prospective clients digitally is critical not just now, but for the long-term.
These will be technologies focused on supporting organic business growth, creating greater automation and facilitating more collaboration between clients and their advisor. Providing end-to-end solutions for education, discovery, on-boarding, and investing.
A one-stop shop for collaboration between advisors and clients via common interface for all financial activities. Integrated, yet flexible, device-agnostic workspace for all activity throughout the wealth management lifecycle. A consistent user experience throughout the workflow and applications.
What do you believe the next major innovation in financial technology will be and why?
I think the next major innovation in fintech will center around relevance of data and actions. These could be advanced capabilities for searching, alerting on a set of circumstances that make it possible to engage on something person-to-person as it relates to advisors and clients.
In a sense, providing the ability for ad-hoc detailed scenario identification as a modernized reporting solution that can be automated to detect scenarios on any interval. Once identified, a scenario could be passed on to the engine or to perform an action or drive a face to face conversation.
In short, advisors are looking for more ways to scale their practices, yet still keep the personal engagement with their clients. I'm a firm believer that the human relationship won't be displaced by a pure digital-only relationship.
---