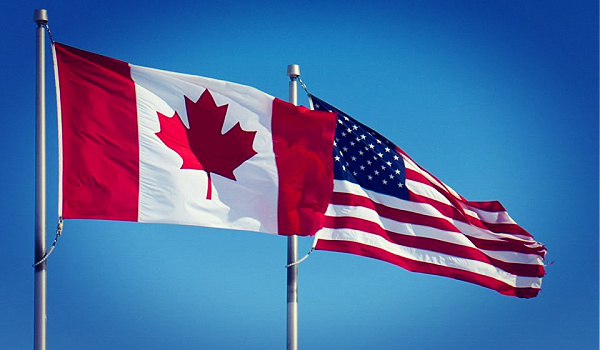 ---
In the United States fintech wealth management space, it's easy to forget about our neighbors to the north, but recent expansion in America among certain Canada-based firms are starting to get more attention.
One such example can be found with Toronto-based d1g1t, Inc., an enterprise wealth management platform powered by institutional-grade analytics and risk management tools.
Co-founded in 2016 by Dr. Dan Rosen, who serves as the firm's CEO, d1g1t nearly doubled its revenues last year alone, with much of its growth coming from the US wealth management industry.  Today, the firm's customers collectively manage more than US $70 billion.
"Canada, particularly the Toronto area, is an amazing tech hub, with a robust fintech ecosystem and probably one of the strongest A.I./machine learning communities worldwide," said Rosen.
With 60 employees, d1g1t is expecting to increase its organization to between 80 to 90 team members by the end of 2021. "The quality and level of service top Canadian firms provide can rival any U.S. firm," stated Rosen.
While d1g1t's core client base encompasses RIAs serving high-net-worth, ultra-high-net-worth investors, and multi-family offices in the U.S. and Canada, the firm has also been expanding more broadly across the wealth management industry. "Over the last year, we have also started to work with custodians, aggregators and broker-dealers serving larger numbers of independent advisory firms," said Rosen.
The growth of d1g1t is mirrored by ongoing expansion of the company's most high-profile enterprise customer, CI Financial. Canada-based CI Financial made waves in the U.S. M&A market last year, acquiring 10 RIA firms and boosting its wealth management assets by more than $22 billion, with d1g1t playing a meaningful role in supporting CI Financial's success, according to Darie Urbanky, CI Financial president and COO.
"In today's competitive landscape, it isn't enough to bring financial capital," Urbanky said in a recent press release about CI Financal's relationship with d1g1t. "It's also imperative to have technology that not only streamlines the implementation process but elevates the experience for advisors and their clients… d1g1t augments our capabilities to do all those things for the firms we acquire."
Rosen said that d1g1t has been supporting the broader mission of CI Financial in modernizing asset management, expanding wealth management and globalizing the company, noting, "A major part of our work with CI Financial has been focused on providing its advisors with great technology that gives them the best opportunities to succeed."
CI Financial been deploying the d1g1t platform across several of its advisory businesses in Canada, including Assante Wealth Management (one of Canada's largest wealth management solutions providers), CI Investment Services (a broker-dealer and custodian), while also leveraging d1g1t as a technology solution for US-based RIAs acquired by the company.
Rosen said, "CI Financial has been acquiring RIAs at a rapid pace, and d1g1t is critical to that effort, providing a long-term technology solution to onboard and integrate those businesses."
d1g1t's attributes its success to three factors. First, the company provides a single integrated enterprise platform for customers to manage their clients, investor portfolios and their businesses.
Second, d1g1t delivers powerful institutional-grade analytics, previously available only to top investment houses and hedge funds, into an intuitive and easy to understand advisor workflow.
The third advantage that d1g1t has, according to the company, is its leadership team. Rosen emphasizes, "My partners and I have worked together for over 20 years, developing enterprise risk and portfolio management systems used by many top banks, asset managers and hedge funds across the globe."
"In building d1g1t, we have assembled what I believe is the strongest financial engineering team in the industry, which in addition to technology, truly understands finance, investments and wealth management."
Longtime industry veteran Larry Roth, managing partner of the wealth management-focused M&A advisory firm RLR Strategic Partners, said d1g1t has a bright future in the U.S., especially as the domestic market continues to attract international attention.
"It's no surprise that we're seeing well-resourced players from markets like Canada and the United Kingdom – with no language barriers and comparable regulatory frameworks – stepping up to the plate to give U.S-based fintech firms a run for their money," Roth said.
"d1g1t seems to have many of the elements needed for long-term success, starting with a very desirable enterprise relationship with CI Financial, which shows no signs of winding down its buying spree in the U.S."
Jeff Nash, CEO of BridgeMark Strategies, the leading national consultancy focused on financial advisor transitions and recruiting, echoed Roth's sentiments about d1g1t's potential in the US wealth management landscape. "Technology resources can make the difference between success and failure when it comes to acquiring or recruiting independent wealth management businesses."
As they look towards the future, Rosen and his colleagues at d1g1t are quick to underscore their view of fintech as an enabler, not a substitute, for financial advisors and the firms.
"We believe that a financial advisor's role in helping investors manage their investments and reach their goals is irreplaceable. That's why our entire business is geared toward providing them a set of capabilities they've never had before, making it easier for them to deliver high-touch, high-value personalized services to their clients."
---