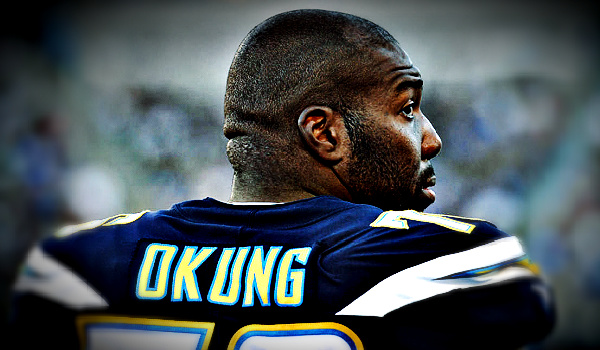 ---
Ah, headlines can be very misleading, vague or spot on (pick one).
Last week several news headlines read that Russell Okung, star offensive tackle of the National Football league's Carolina Panthers, would be the first player to be paid his salary in Bitcoin. Not totally true. Almost immediately another headline rang out that, no, he is not being paid in Bitcoin. Technically true. So, you say potatoes, I say tomatoes (or something like that) and "so what?" BUT, there is actually a bigger story here.
First, lets settle the headline "issue." Now Mr. Okung has a $13 million contract with the Panthers so we aren't talking minimum wage here. Factually he is being paid in fiat (a/k/a dollars) and then he is allocating half to buy Bitcoin. Note: NFL owners are not dumb (at least not business dumb, coach choices maybe) and for them to commit to directly paying players contracts in bitcoin would be monetary suicide. No matter what, Mr Okung is long Bitcoin and looking really smart and getting wealthier. So let's move on.
So just who is this Russell Okung that is so hot on Bitcoin? Russell (after two paragraphs I believe I should be allowed to use Mr. Okung's first name) is an offensive tackle for the Carolina Panthers, and, a damn good one at that. Drafted 6th overall by the Seattle Seahawks in 2010 out of Oklahoma State, Russell signed a six year contract for $48 million, became a Pro Bowl selection AND got a Super Bowl ring when Seattle beat Denver in 2013. After his Seattle contract was up, Russel became a free agent, signed with Denver for a year, moved on to the Los Angeles Chargers (growing up in San Diego, I just can't accept saying LA Chargers) signing a four year $53 million contract and was traded to Carolina last year. Now that's a lot of money for an offensive tackle. But he's really good. FYI, Russell is kind of a secret service agent for the quarterback making sure no one hurts the "pretty boy" or messes him up before those press interviews with the cute sideline reporter.
But Russell is also very smart. I mean leaving Stillwater, Oklahoma for Seattle, then Denver and Los Angeles is brilliant. Now Charlotte certainly lowers his cost of living as his career in football winds down, so that's pretty smart too. So, what does a very smart and talented NFL offensive tackle do next? Glad you asked.
Along with co-founding an organization that "aims to equip the next generation with the tools to reach their highest potential through mentoring and leadership development," Russell focuses on providing access and opportunity for under-served youth, particularly in the tech sector. He has been extremely open about his support for Bitcoin. In 2019 he and fellow NFL player Matt Barkley requested their salaries be paid in Bitcoin but were denied at the time. So, Russell launched his own Bitcoin brand and event series, "Bitcoin Is _", which had its inaugural installment on September 1, 2019 in Los Angeles. These endeavors are at the future of where digital wealth is going.
Russell has been a strong proponent of Bitcoin and (finally) as of December 2020, he has been buying bitcoin with half of his NFL salary using Zap's product, Strike, that enables traditional paychecks to be converted into Bitcoin. Other professional athletes including members of the NBA's Brooklyn Nets and baseball's New York Yankees are exploring doing the same. Obviously as the price of Bitcoin increases, more people may well seek to get paid in digital currency. Younger generations are leading the way on how people will get paid and invest.
So, back to headlines … "Super Bowl Winner Takes Bitcoin" (true). "Bitcoin Becomes Part of NFL's Player's Pay" (true). "Pro Football Player Becomes Wealthtech Leader" (true).
Russell Okung can block for me anytime.
---