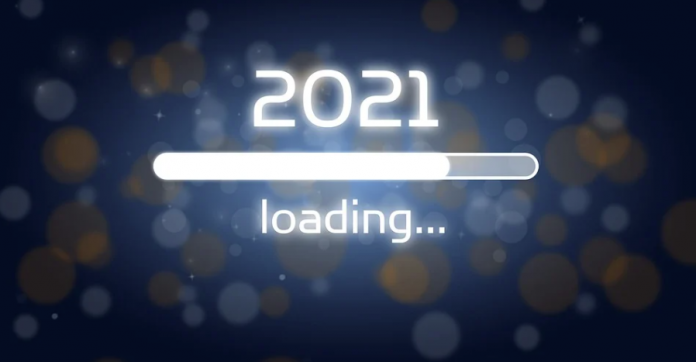 ---
Friends, this is our third and final installment of our "mini-series" on digital wealth predictions for 2021 from the top fintech minds in the industry. We received so many responses this year from our industry friends that we decided to this apart into 3 separate installments and this is our final one. For a quick review of the prior two, here are the links and featured quotes:
The Experts Weigh in on Trends in Digital Wealth for 2021, Part 1
Aaron Klein of Riskalyze
Aaron Schumm of Vestwell
Andreas Roell of AlphaTrAI
Tom Van Horn of Magnifi
Barb Provost of PurseStrings
The Experts Weigh in on Trends in Digital Wealth for 2021, Part 2
Alex Sauickie of CircleBlack
Dara Albright of Dara Albright Media
Greg Cornick of Advisor Group
Larry Roth of RLR Strategic Partners
Ryan Shanks of FA Match
Kimberly Merriman of A3 Financial Investments
In our third and final installment, we're thrilled to feature the feedback of the following fintech and wealthtech leaders:
Eric Clarke of Orion Advisor Tech
Keith Gregg of Chalice Financial
Kevin Adams, Digital Wealth Expert
Brandon Spottswood of AdvisorBid
Jim Row of Entoro
Without further ado, see what these industry leaders have to say about the future of digital wealth in 2021 and beyond.
---
Eric Clarke | CEO | Orion Advisor Services
"I wouldn't count on a "return to normal" this year, or any time soon for that matter! Investors have had months to build new habits and expectations of remote service. I doubt anyone will be in a big hurry to fight through downtown traffic during business hours to meet their advisor and get a 100-page financial plan in a three-ring binder, even after a COVID-19 vaccine becomes widely available. 2021 is going to accelerate and enshrine many of last year's trends. That excites me, because these changes create new opportunities for advisors. Look for advisor tech that helps make the most of those opportunities. That means tools that are relevant to investors in the present as much as they point the way toward better outcomes in the long term. It also means technology that presents a coherent, modern user interface, because an advisor's digital presence is now a massive part of their brand experience."
---
Keith Gregg | CEO | Chalice Financial Network
"As the new dawn of the digital age is upon us, and the pandemic of 2020 begins to transition into the rear-view mirror, we must set our sights on the future with a sense of significant change the likes of what we have never experienced other than the introduction of the internet in the 1990s.
Never has the government changed the behavior of its citizens like we experienced with the onset of COVID-19. Many of us were forced into a virtual world and the common practice of face-to-face meetings became internet delivered zoom video meetings. For the less tech enabled advisors this has been a painful process, for others who were thrown into the deep end of the pool and became immersed into the digital wealth management it has become transformative.
Like it or not, Digital Wealth Management is here to stay and those who embrace technology will gain three very significant long-term benefits: 1) Economies of scale from large on-line networks of like-minded professionals; 2) Operational efficiency through API and integrated systems and technology; 3) Enhanced enterprise value through cost savings and revenue gains.
The average wealth advisor has a lot of catching up to do when it comes to becoming a tech enabled advisor, but those eager to learn, adapt, and embrace the new digital wealth era will not only survive – but thrive in the future."
---
Kevin Adams | Digital Wealth Expert
"A few weeks ago, I covered where I believe the most growth will be in Digital Wealth over the next 5 years, which is capabilities for advisors and clients to collaborate and engage digitally. This could be for financial education, discovery, investing, and reporting. I also highlighted what I believe will be an area of more innovation, specifically, using data to develop deeper insights to drive more meaningful and timely interactions between advisors and their clients.
In 2021, I'd like to see momentum in the U.S. head toward Green Fintech. Green Fintech to me represents digital wealth companies or initiatives that focus on supporting sustainable investing and societal improvement via new investment profiling, analysis, selection and reporting technologies. Simply, rather than focus on profits and performance, focus investment technologies on a company's role in society and allow the investor to invest in companies that are close to their values.
Impact investing is not new, but digital wealth technologies that easily help clients understand the ins and outs of green investing by displaying the emissions and energy use of a portfolio or the societal focus of a set of companies. There is an opportunity for both traditional wealth advisors and robo-advisors to give investors simpler access to sustainable investment products. This could be customized ESG portfolios or off-the-shelf environmental and social models that align with a client's values while reflecting market performance."
---
Brandon Spottswood | CEO | AdvisorBid
"I believe we're headed to a fully digital environment across the wealth management and fintech industries. Money is going digital in 2021, and perhaps in a crypto type of way. Brian Brooks, the Acting Comptroller of the Currency recently stated that he believes a lineup of cryptocurrency banking and clarification actions will emerge from the Trump Administration during its final days. "It may have been a bubble two years ago, but with more clarity institutions that see this is a real thing are going to adopt at scale, which they've already started to do so," Brooks said. He said regulatory clarity "are the things that are driving prices at this point."
Wealth Management is also going digital in 2021 — Everything from communications like meeting through Zoom, going paperless, recruiting, transitions and mergers and acquisitions. We've seen an incredible increase in activity and deal flow since the pandemic started, and since then it's been a digital transformation shift in how deals are created and nurtured within the asset management space It appears that we're heading into a digital age, where most if not everything in FinTech, WealthTech, and Wealth Management will have a digitally empowered experience.
---
Jim Row | CEO | Entoro
"At Entoro we believe the Digital Wealth Market will be the 3C's.  There will be a combination of:
Consolidation: Fintech and digitally focused companies and technologies will converge and streamline in 2021 because of: a) Covid challenges, b) redundant technologies, c) unneeded technologies, and d) most technologies are not stand-alone and need to be part of a larger strategy, sales force, and purpose.
Custody: the battle of custody, transfer agents, and underlying support services for digital securities and crypto currencies will be addressed and streamlined all with more industry buy-in from the incumbents.  Given the direction of regulators and general market conditions, clarity of operations and reduced unknowns for companies and technologies for custody/transfer agents will be incorporated into the securities fabric.
Collaboration: it will be a year and environment that enables Fintech, incumbents, and groups with different business models to collaborate to: a) increase their market exposure, b) spread costs, and c) focus their business to allow companies to address their core competencies.  Our expectation is that the flavor of 2021 to be collaboration over competition."
---
And there you have it. The future of fintech – and wealthtech – and digital wealth – and digital currrencies – and more, from the best and brightest minds in the business.
Happy 2021 to our readers and here's to a bright future this year in digital wealth!!
---