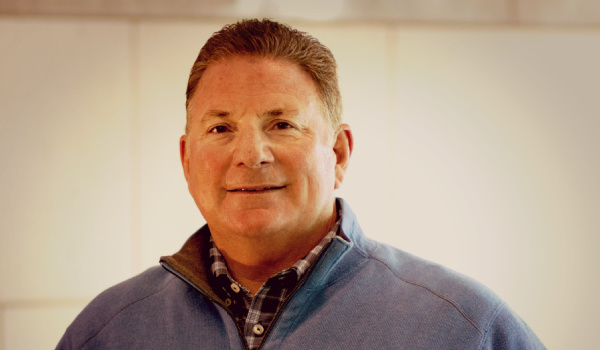 ---
By Keith Gregg, Founder/CEO, Chalice Network
Over the last few weeks, we've been discussing the unique challenges independent SMB owners face and how Chalice Network™ membership empowers you to overcome them. Simply put, Chalice delivers unparalleled value throughout the entire life cycle of your business. Today we are focusing on how we help you monetize your business; and it comes as no surprise that SMB owner interest levels soar when we cover this topic — as does the value of becoming a Chalice member.
This is the endgame, and the stakes don't get higher. After all, you've spent a lifetime building your cherished asset, and now it's time to be appropriately rewarded. You need a succession plan based on your unique circumstances and industry best practices, as well as access to tools and resources so you can be best prepared – especially in the current COVID-19 environment.
"A good plan is like a roadmap: it shows the final destination
and usually the best way to get there."
-H. Stanley Judd
As a SMB owner with over 35 years of financial services industry experience, I fully understand the advantages of gaining access to the best Succession, M&A, Legal and Funding solutions that come with a Chalice membership. Your business is your baby. You've devoted unfathomable levels of care, concern and attention to ensure its welfare – but now it's time to think of yours.
And that's a much more complex situation than many business owners anticipate. Why? Because it's more than an equation; it's your legacy — a decision that has a tremendous impact on you, your family, your employees and your clients! Add to this the fact that many SMBs find the transition away from their business to be a daunting challenge including dealing with the often taxing emotions. Chalice has all the resources necessary to insure you don't have to settle for a less than optimal return on your life's work.
A Chalice membership is vitally important to you at this stage in your business. Let's review the key ways we help and demonstrate our value along the path to a successful transition.
Succession Link – As a business owner, you've put your heart and soul into your business and aren't likely to hand it off to just anyone. That's where Chalice comes in. Our members receive complimentary access to Succession Link, the nation's leading platform for M&A that connects you to over 56K members. Finding the right match for your business is crucial; Succession Link streamlines the process, saving you time, energy and serious money.
E-Merge Concierge Service – Looking for the white-glove treatment? As a part of Succession Link, Chalice members also gain access to our customized matching service, e-MERGE. E-Merge is there to help you throughout the entire M&A process. From succession planning and matchmaking to guidance and business preparation, e-MERGE is there to help you through the entire M&A ecosystem, all at a special Chalice price.
Valuation –As a business owner, you know your receivables, payroll, taxes, insurance and the like, but do you know the value of your business? Big shocker… most don't. I've been through the intrusive, time–intensive, and expensive process of getting a business valuation and understand why many business owners don't take the time do it. However, this is a very important step. After all, a key part of selling your business is knowing what it is worth and finding ways to strengthen that evaluation over time. That's why Chalice offers our members access to the leading, and only patented, online business valuation service at a special Chalice price. Through BizEquity, you can get a business valuation in a quick, cost-effective manner.
Current Environment – It should come as no surprise that COVID-19 has had an impact on all parts of business. And it's no different for those looking to sell their business in the current environment. COVID-19 has changed the way the selling process occurs, from questions regarding deal terms surrounding pandemics (both generally and COVID-19 specifically) to the transaction process taking place virtually. COVID-19 has also put a greater emphasis on succession planning when evaluating a business, making it more important than ever to have a well-developed succession plan. A Chalice membership gives you access to Succession Link and all the valuation, legal and banking services you need to make your transition run smoothly and tackle the changes that COVID-19 has brought on.
With our The Art of… series coming to a close, we've taken you through the entire life cycle of your business, from starting it to monetizing it and everything in-between. What's the one constant from start to finish? Chalice's ability to help SMB owners build a better business, while saving both time and money along the way!
We are purpose-built to serve the independent SMB owner and salute the entrepreneur spirit that drives you – it drives us too! The Network of We Empowers a Network of Me™ is our motto, and I invite you to join our community. Explore the Chalice membership, and uncover all the ways a membership can help you, no matter what stage you're in…www.chalicenetwork.com
---