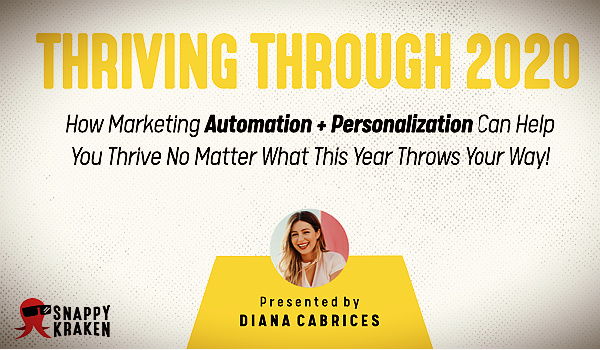 ---
Join Chalice Network as we host our partner Snappy Kraken's Diana Cabrices
You'll find out:
How to scale relationships without coming across as cold, robotic, and insincere
The "it" factor for marketing automation to work (without this, you'll have just another piece of tech you'll give up on in a month)
The most important lever your content needs to pull in order to connect with prospects and clients (especially during a crisis)
How to trade 1 hour for 71 hours hours back per month
Why most campaigns are incomplete (marketing providers rarely talk about this)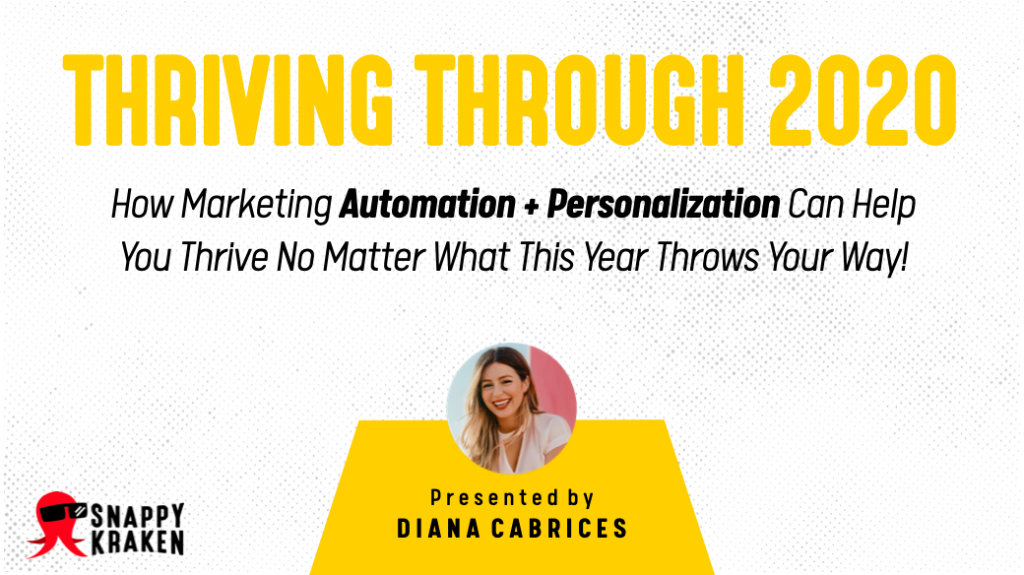 Too many advisors are still left scrambling with how to grow and scale their marketing. Join our partner Snappy Kraken for a fast-paced webinar all about marketing automation AND personalization.
Date: Thursday, October 29
Time: 2:00 PM ET
---
Reserve your spot by clicking here.