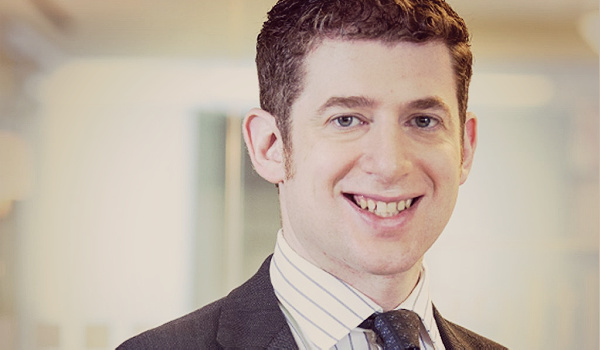 ---
Digital Wealth News is pleased to bring you our "Fintech Luminaries" series – featuring thought leaders within the digital wealth and blockchain ecosystems. For the next feature in this series, we'd like you to meet Andrew Altfest of FP Alpha, which uses AI to help financial advisors make actionable client recommendations across 17 disciplines in a scalable, intelligent and cost-efficient manner based on their financial documents, and other digital financial data— while being complementary to their current retirement planning software.
NAME: Andrew Altfest, MBA, CFP
TITLE: Founder & CEO
COMPANY: FP Alpha
WEB ADDRESS: https://fpalpha.com/
---
How did you personally become involved in fintech?
After working as an advisor for years, I wanted to address competition like robo advisors by offering clients more kinds of financial planning services beyond retirement planning, but I realized there wasn't much technology out there to help make those sorts of recommendations. Once you tried to customize your advice to each client and their situation, you would be in the Wild West of overlapping spreadsheets and checklists.
I also saw that our industry has fallen behind by relying too heavily on traditional centers of influence for referrals, missing chances to capitalize on advances in digital marketing to expand client bases. So I decided to develop a platform that could leverage AI to help advisors do their jobs and prospecting better, at scale, letting them think more deeply and creatively about how best to help clients meet their goals. From the start, I wanted it to be for all firms, not just where I work, at Altfest Personal Wealth Management.
What does your firm do/offer within the fintech sector?
FP Alpha helps advisors identify and provide actionable recommendations to clients drawn from more than 40 experts across 17 financial planning disciplines, from estate planning and tax planning to personal insurance, by extracting information from clients' uploaded financial documents like wills, tax returns or insurance policies. The software uses algorithms to craft custom recommendations based on the data pulled from their paperwork and other financial data. There was nothing else like it out there, so it's not replacing anything or anyone — FP Alpha complements firms' tech stacks. It is an innovation just for advisors, and lets the advisor community have something proprietary for clients, rather than trying to adopt software from the consumer, self service side of fintech that is widely available to consumers for free .
We are beta testing a new tool, the Prospect Accelerator, an FP Alpha feature that helps automate the lead-nurturing process. It delivers immediate, relevant planning suggestions for prospects without discovery efforts from the advisor. With minimal information about a prospect, you can build trust, shorten the sales cycle and make use of Netflix-like recommendations for what that prospect might need from a new financial planner. Planners using this tool can demonstrate their value proposition by sharing a quick initial report, a financial health score of sorts, about the prospect's financial planning needs that illustrates their superior service.
What area/s of fintech do you believe will grow the most in the coming 5 years?
For advisors, it has to be adoption of automation and using machine learning to do our jobs better. I know myself as an advisor what it means to be pulled in many directions; we've already squeezed as much productivity as we can out of the back office. But the things that we do day in and day out at our desks haven't been helped by technology. FP Alpha provides this help. We're seeing the industry providing more holistic planning services customized to the needs of clients to showcase their value against inferior competitors like robo-advisors. At the same time, firms have to offer as good if not better digital experience than consumer financial apps.
We'll see more practical uses of AI taking client data and turning it into specific recommendations for advisers, which will improve productivity and allow advisors to do more for clients proactively, thereby providing a superior premium service and keeping the personal touch.
What do you believe the next major innovation in financial technology will be and why?
Honestly, it is FP Alpha. Application of AI is already here, with FP Alpha as an example, but this combining of big data with AI will keep growing to help advisors quantify their value to clients. This will allow us to provide more and ongoing planning services driven by clients' needs, even those not paying as much. This shift to automation will benefit advisors as much as their clients.
But I want to be clear that leveraging AI and other technology in our financial planning practices isn't necessary just to keep up with "NextGen" clients. The efficiencies and ability to scale that comes with smart automation and tools like FP Alpha get pushed down and benefit everyone at your firm and all of your clients, including the young high-earners paying less who now can benefit from your firm's most sophisticated advisors. It's not simply an automated solution for your lower-fee clients.
What are the biggest problems facing the fintech industry in the future?
I think the biggest challenge is in product development, at least for financial advisors. Understanding not just the needs that advisors have today, but the needs that they are not articulating, with a vision of the future. Right now, that's why we see more of more innovation on the consumer side and less on the advisor side of things.
I really believe a lot of the ability to solve and drive financial wellness for individuals is going to come through advisors because the ultimate ability of consumer-facing apps to do this is minimal.
What has been the biggest success in your firm to date?
We took the time to completely build a full, robust software product before releasing FP Alpha in February 2020. I think that time spent gathering user feedback, first from advisors at my firm and then colleagues at other firms, and the reactions of many subject-matter advisors from different disciplines over a very long testing period has made the product as valuable as it is. We got it right before launching it.
We're hoping it's a game-changer, a part of continuing professionalization of our business. I see FP Alpha as my legacy in the financial planning profession.
What fintech leader do you admire the most and why?
Edmond Walters, founder of financial planning software eMoney Advisor, is a fintech leader I look up to. The now-widely used financial planning platform that he launched in 2000 (later acquired by Fidelity in 2015) made financial planning a digital experience. Through eMoney, financial planning rose in importance in the advisor/client relationship.
Edmond's vision for eMoney brought advisors, like myself, new features and functions such as a digital financial manager that allows us to offer our own variation Mint.com. While developing FP Alpha, I had a similar vision to Edmond. I knew that advisors needed to be able to offer a broader menu of wealth planning options in a scalable and hyper personalized manner to their client base.
I believe there will continue to be more innovations in the fintech space that will enable advisors to become an even more indispensable resource to their clients.
---
Andrew Altfest, MBA, CFP, is founder and CEO of FP Alpha and has been an advisor for nearly 20 years at Altfest Personal Wealth Management in New York City, where he is president and a principal advisor. In early 2020, Andrew introduced FP Alpha, an artificial intelligence-driven holistic wealth management platform that helps advisors present actionable recommendations to clients, in a scalable, intelligent, and cost-efficient manner.