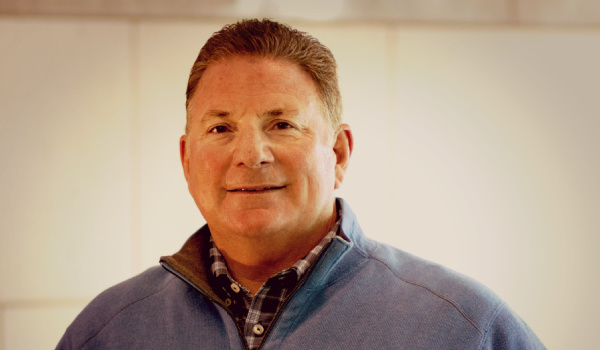 ---
By Keith Gregg, Founder/CEO, Chalice Network
If you've joined us the past few weeks, you've gotten an inside look at the huge ROI potential that comes from Chalice membership – as well as all the ways we help you accomplish your goals and objectives while saving you both time and money. We like to call it the ROI No Brainer, and you can prove the value of Chalice membership to yourself by visiting our ROI Calculator at https://www.chalicenetwork.com/roi-calculator/0/. Today, we are focusing on monetizing your business and how it's one of the top examples of the power and value of Chalice membership.
"Don't think of cost. Think of value."
– John Spence
We not only appreciate your entrepreneurial spirit, but we recognize all the hard work and passion that's been poured into your business over the years. You've put your blood, sweat and tears into making your business what it is today and deserve to see it be acquired for all that it's worth. We know this because we've been there, we've walked in your shoes and understand the importance of monetizing your business to its full potential – it's one of the core reasons Chalice Network exists. Our goal is to empower you with access to the tools and resources needed to maximize the value of your business.
Monetizing your business is the culminating and selling of your life pursuits. It can be an emotional time, even bittersweet, as you celebrate your successes yet bid adieu to everything you've worked so hard to achieve. We're here to make sure you have everything you need to maximize the value of your business as you form your succession plans and ultimately transition into retirement… or whatever you have planned next. It's during this phase that a Chalice membership can help small to mid-sized business owners the most.
Let's review some of the pivotal ways Chalice can bring you unmatched ROI as you prepare to monetize your business.
Succession Planning ––You've been running this race for a while, and the time has come for you to pass the baton to the next runner. After all the effort you've put in, you want to be confident about the next person(s) in line. Regardless of how you plan to pass on the baton, we can help. Chalice members receive complimentary access to Succession Link, the nation's leading platform for M&A. You can effectively identify and connect with the right opportunities for your business, whether looking to sell or merge your business – all while saving you time and money.

E-Merge – Additionally, Chalice members can access our e-Merge program, a concierge-style service that does all the leg work to identify and introduce you to prospective groups interested in buying or merging with your firm.
Valuation – Many business owners will take one look at the word valuation and quickly take their attention elsewhere. Why? Because it has traditionally been so expensive and time-consuming. We understand this is why most business owners may not take the time to learn the value of the business – but we've changed all that! For those looking to sell their business, it's important to know its worth and find new ways to strengthen its value as you prepare to sell. Chalice members can plug into a swift and cost-effective valuation service to regularly gauge their operations value and work on key areas to improve it. Our members gain access to the leading, and only patented, online business valuation service at a reduced Chalice price.
Legal Support – You may not be ready to sell your business quite yet, but when you are, you want to be sure that your legal affairs are in proper order for a sale. Our marketplace provides you with access to experienced legal firms to back you up when it comes time to monetize your business. Chalice members even get the advantage of a Succession Basics Package that will help you get basic protections in place while you sort out a more complete plan.
If you are in or approaching the monetizing phase of your business, congratulations! You owe it to yourself to see how Chalice can help. Our goal is to help you transition away from your business feeling happy, satisfied and confident that you maximized its value and executed a successful succession strategy. Remember, Chalice membership provides you with unparalleled value, resources, tools and ROI to help you do your best. I encourage you to explore everything Chalice has to offer and see all the ways Chalice can help you manage, grow, protect and monetize your business. https://www.chalicenetwork.com/
---
---