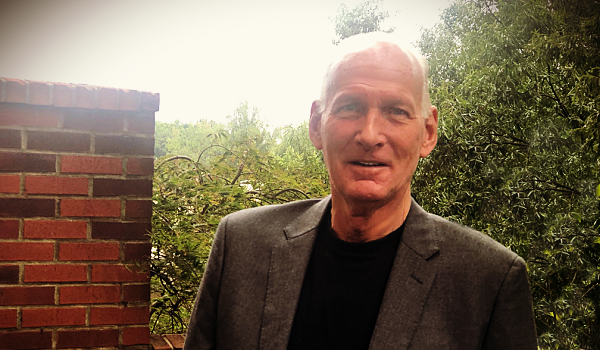 Simple Thoughts in Complex Markets
By Bill Taylor, Contributor/CIO-Entoro Wealth
---
The opinions expressed below are my own & do not necessarily represent those of Entoro Wealth or any of its affiliates
---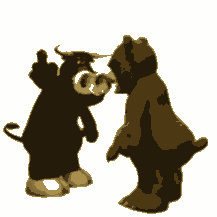 Bullish for week of 4/22
NONE

Neutral for week of 4/22
Gold Bitcoin | ETH

Bearish for week of 4/22
S&P 500
4/20/21 Closing Prices:
Bitcoin: $55,972.91 (+$65.13)
Ether: $2,202.69 (+$36.69)
Gold: $1,770 (+$8.00)
S&P 500: 4,134.94 (-28.32)
Trading Summary Notes for Tuesday, 4/20/21:
What's new? Well how fun was that? Talking BITCOIN and a slight touch of ETH…………the weekend, specifically Sunday, brought a huge "flash dip" to the crypto camp……….BITCOIN plunged to just above $50K before recovering but down around 10% since the last Taylor Report (one week ago)……..that's why I like Tuesday to Tuesday. Weekends get "wiggy."……….Why? See below……….ETH is actually the star………unchanged on the week….nice……and shows strength………….GOLD actually finished up a touch for a week's worth of effort……out of BITCOIN and into GOLD?…..for now maybe………..OH, and the SEC has a new Chairman (Gary Gensler) finally confirmed by the Senate…..supposedly very crypto friendly……and that's why the parade of recent BITCOIN ETF filings lately by some BIG firms.
**SO WHY THE "FLASH DIP" IN CRYPTO? BITCOIN FUTURES (CME) EXPIRE THIS FRIDAY (LAST FRIDAY OF EACH MONTH) AND THERE WERE LOTS OF LONGS AFTER THE COINBASE OFFERING. SOMEONE (CHAT ROOM?) STARTED A RUMOR (ON A SLOW WEEKEND) THAT THERE WAS GOING TO BE A CRYPTO CRACKDOWN BY REGULATORS AND CAUSED A PLUNGE…………..EVER SEE A FLOCK OF BIRDS ALL FLY AT ONCE IF SCARED? SAME CONCEPT………..FLASH MOB STRIKES AGAIN…………OR, A STEALTH BUYER/SHORT COVERING?
FYI……..CME INTRODUCES BITCOIN MINI FUTURES ON MAY 3RD………THAT'S GOING TO BE BIG.
What to do now?
Shake off last week……..BUY THE BITCOIN DIP…………a crypto friendly SEC Chairman is now confirmed………ETH looks fabulous…..continue buying/adding to positions……….GOLD at high end of recent range……lighten up or just get neutral……..S&P 500 WILL have a "re-assessment" of valuation at some point…..when that happens you will wish you were short….when? When I cover my shorts (lol).
Trading Thoughts:
BITCOIN is heading to $75,000……………then $95,000;
ETH near term target $2,800-$2,900;
Longer term ETH price target $4,500;
GOLD is no longer your grandparent's GOLD. Fake rallies toward $1,800 should be sold;
GOLD has been replaced by BITCOIN;
Expect S&P 500 and equity markets to retreat. When markets go down there will be no time to get short. Be ready;
2021 S&P 500 "dips" to 2,900-3,000; NO CHANGE!
Equities have a whole lot of good news priced in.

Current trading positions:

LONG BITCOIN
LONG ETH
SHORT S&P 500
NEUTRAL ON GOLD
---
We compare the price of Bitcoin, Ethereum, Gold & the S&P 500. We use the CME Bitcoin Indexes (BRR & BRTI) and the CME Ethereum Indexes (ETH_RR_USD) & (ETH_RTI_USD) for reference as well as the London Bullion Market afternoon price settlement on the digital assets & gold.
---
Bill Taylor is Managing Director/CIO at Entoro Wealth & is widely published in financial industry media throughout the world