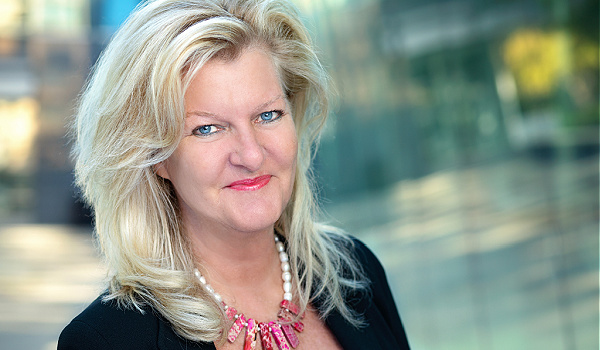 ---
Greetings from Digital Wealth News™ !
Friends, today we continue Part 2 of our DWealth Muse podcast series with host Dara Albright & guest Mark Yusko of Morgam Creek Capital Management, review the incredible week in digital asset news that just occurred, poke a little fun at the US Treasury Department and delve into model portfolios and digital client experience tools in our "Fintech Corner" and "Wealthtech Insider" series. Check it all out at the links below!
In this week's Wealthtech Insider column, Orion's Chief Investment Strategist Rusty Vanneman tackles the topic of model portfolios and demonstrates how they can be easily tailored to an individual investor's needs;
In our new weekly Fintech Corner series, we interview Tom Westhoff, VP of Global Sales at Practifi, who discusses how digital client experience tools, especially those built around communication and networking, have proven their worth during the Covid-19 pandemic;
Bill Taylor of Entoro Wealth updates us on the markets this past week and movement in gold (which he is SO over), S&P 500, BTC & ETH in The Taylor Report (4/20/21).
We finish out the week with more great original content from the DWN editorial team and contributors, including the following posts…
Podcast Episode 8: Hashtag Bitcoin NOT a Fad, Part 2
In part II of this special two-part episode, host Dara Albright and guest, Mark Yusko, founder and chief investment officer of Morgan Creek Capital Management, have more hashtag fun making the case for bitcoin and democratized finance, establishing once and for all why bitcoin is NOT a fad. Discussion highlights include:
The commonality among SPACs, decentralized finance and blockchain assets;
How SPACs democratize public offerings – hint: #insidersdontsellatbottoms;
Why SPACs will become the preferred method for the best companies to go public in the future;
How the #fiatfiasco caused 135 million people to drop out of the global middle class last year;
Hedging against #fiatfiasco and #inflationtheft;
Why bitcoin can't be stopped with regulatory bans;
#mathishard but #exponentialmath and #parabolicgrowingnetworks will create unprecedented wealth;
Why 2024 will be the official launch of the #trustnet and what that means;
#bankshadtheirrun and now everything around financial services is migrating to code.
DWealth Muse Podcast Series: Episode 8, Bridging the Gap Between Conventional & Crypto Finance, Part 2
In the second of this two part series, host Dara Albright and guest Mark Yusko of Morgan Creek Capital Management have more hashtag fun making the case for bitcoin and democratized finance

What A Week It Was In Digital Assets…Is Doge Next?
Cryptocurrencies may have just had their busiest week yet, and show no signs of slowing down
Janet Yellen Leads Reddit Chat Room to Scare Bitcoin Holders
A pithy but insightful look into the scare tactics presently being used by the Treasury Department to discourage cryptocurrency investment
Top 5 VC Deals of the Week in Digital Wealth (4/21/21)
Three of the top five deals this past week exceeded $200M, as the VC spigot continues with investments in insurtech, crypto infrastructure & payments
Fintech Luminaries: Meet Cash Lafferty of LiquidityBook
This week we'd like you to meet Cash Lafferty of LiquidityBook, a full suite fintech firm with customized solutions for securities firms & market participants
Curated Industry Content
Industry Press
And don't forget to check out our homepage for other great content, read up and GET YOUR SMART ON about the future of digital wealth!!
Check out our homepage for other great content, read up and GET YOUR SMART ON about the future of digital wealth!!
Wishing you and yours a great week!!!

ABOUT DIGITAL WEALTH NEWS:
Our content creation and amplification platform includes insightful industry news & market commentary, meaningful partner content and executive profiles you won't find elsewhere.
Special thanks to our Chief Technology Officer Michael Fabing and my partner (and husband) Bill Taylor on their efforts to roll out this new enterprise. Also, a huge thank you to Kelly Waltrich, previous CMO of Orion and her team and Keith Gregg, CEO of Chalice Network and his team for their support during the launch of our media platform.
Our editorial coverage takes a new view toward the fintech revolution as it has evolved and matured, featuring industry news, thought leadership, and the latest industry press.
Digital Wealth News ™ was Created with the Following Key Parameters:
Daily Editorial & Weekly Newsletter pushing stories to Website – https://dwealth.news/ – and social media channels
Weekly Newsletter emailed to proprietary database of RIAs, wealth managers, VCs, hedge funds, fintech professionals and organic sign-ups –plus- select names from Fintrx, Crunchbase and other key databases
Light but authoritative editorial feel – non-technical – but informative. Digestible business read for those interested in, affected by, or involved in the new digital wealth economy;
Coverage of Digital Wealth Topics Including the Following Categories:
Digital Currencies & The New Token Economy
Security Tokens
Trading Technologies
Digital Investing Platforms
WealthTech & Robo-advisors
Fintech At Large
Legal & Legislative Issues & More
Sign up for our free newsletter, reach out to me on Linkedin, Twitter or Facebook and thanks for stopping by!!
---