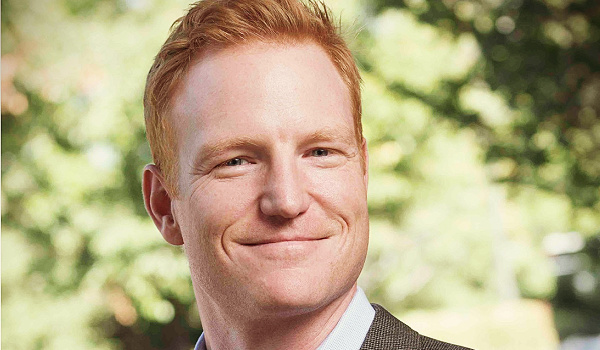 ---
Digital Wealth News is pleased to bring you our "Fintech Luminaries" series – featuring thought leaders within the digital wealth and blockchain ecosystems. For the next feature in this series, we'd like you to meet our friend Cash Lafferty of LiquidityBook, a a full suite financial technology company with customized solutions for ALL securities firms and market participants who understand that innovative trading and messaging solutions will increase profitability while reducing unnecessary expense and risk.
NAME: Cash Lafferty
TITLE: Head of Business Development
COMPANY: LiquidityBook
WEB ADDRESS: www.liquiditybook.com
---
How did you personally become involved in fintech?
While in University, I moved to NY to intern for a wall street brokerage with roots to my Irish immigrant great grandfather. RF Lafferty & Co has thrived after more than 70 years and is at the same location on 40 Wall Street. During that internship I fell in love with the markets. I changed my major to Finance and Accounting and returned to NY after graduation. I began my career in prop trading shops. Early on it was clear that tech was becoming a larger part of the market ecosystem. These were the early days of SOES and electronic trading in general. The type of trading we were active in would later be automated by algorithmic trading. It was an exciting time in the infancy of this fundamental change in the way markets were traded. We moved from fractions to decimals and open outcry to Instinet. Leveraging this background in electronic trading, I started consulting for institutional asset management firms on technology and systems integration. Ultimately, I found myself in the early days of a growing fintech company. I see opportunity in fundamental shifts in tech and love the excitement of high growth businesses.
What does your firm do/offer within the fintech sector?
LiquidityBook is an elegantly designed operating platform for Institutional Investment Management companies. You can think of it as your real time book of records and the audited connections to all counterparties in an investment managers business. It has a variety of advantages over legacy deployed technology. For one, LiquidityBook is true native, multitenant cloud. Many systems claim to be cloud while delivering hosted products. This gives LiquidityBook customers high availability anywhere in the world with an internet connection and built-in redundancy in multiple zones globally. Secondly, it is a single code base. Legacy providers tend to cobble together disparate technology platforms through acquisitions and attempt to integrate them. LiquidityBook has also built the system on their own FIX network. This allows LiquidityBook to facilitate a better trading experience for both parties with a flat rate pricing structure that is transparent and economical. Legacy platforms with 3rd party networks increase the cost burden to the sell side community while reducing efficiency to the customer. Once you add in the accessible API, open feeds for market data, no lengthy upgrades needed for improvements to be released, flexibility in the user experience rivalled only by Microsoft Excel, it is easy to see why LiquidityBook is disrupting the space. Much of the business has been built on replacing legacy technology and LiquidityBook has it down to an art. Today, major systems replacements can be accomplished in as little as three months.
What do you believe the next major innovation in financial technology will be and why?
Cloud is here and we are in the tail of the disruptive cycle. This has greatly matured in the last decade. I do not know of any startup today that would consider deployed technology given the breadth of offerings in native cloud.
The cycle is just beginning for AI and DeFi. Both are going to dramatically impact the way markets are traded. I spent five years with a startup that took existing satellite imagery and changed the way it was processed with AI. It was a disruptive model as satellite imagery in the past was too difficult to access and too expensive to be practical outside of government applications. AI changed the way people leverage satellite imagery/data. Oil majors now can know at any given time, what the inventory of above ground storage capacity is around the world. Investment managers can have an indication of the health of a REIT by counting the cars in the parking areas. When I bought my house in Montana, I knew I was finding a family friendly neighborhood by counting the number of trampolines! AI is just starting to emerge in Fintech and we are seeing an explosion of data. AI will change the way we process and analyze data in every industry. The amount of investment management companies truly leveraging machine learning tools remains very small today, but I think we will see growth and maturation as tools become easier to use and more economical.
DeFi/blockchain technology is also going to be a major fundamental shift. Bitcoin kicked off this change with a censorship resistant store of value. The actual application of blockchain technology and the distributed ledger is likely to be where we see the next level shifts in fintech. DeFi will improve the way we transact, borrow, lend and raise capital. We seem to be in the infrastructure phase, but soon this could negate the need for intermediaries in transactions. You can see the popularity of direct listing instead of traditional IPO today. I think this is symbolic of the acceptance of disintermediation. You no longer need an Investment Bank to take your company public. In the future, will you need a bank to get financing for your business or will you go direct to your customer? There will be volatility going forward in these assets, as there is with any fundamental shift, but that is where opportunity lives.
---
Cash's 20+ year career has focused on B2B technology companies with ambition to help their customers run more efficiently, mitigate risk, and/or gain competitive advantage with the latest tools, data and AI/ data science. Throughout his career, Lafferty has held executive leadership positions with a successful track record building early and mid-stage companies into scalable growth, merger, and acquisition.