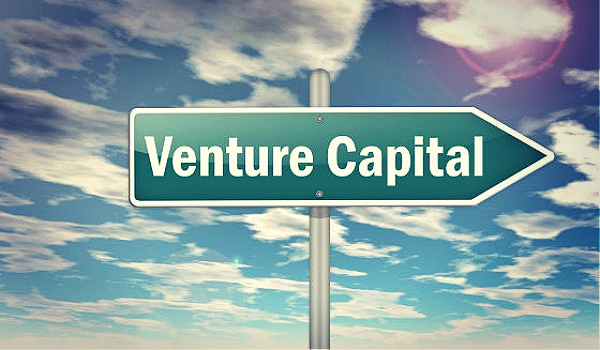 ---
We're back again today with another round of top 5 VC deals for the week in the digital wealth sector.
This week – all but one deal exceeded $100M USD in funding – again. This is starting to feel like a broker record (oh, THAT phrase dates me). Like a skipped CD. Uh oh, not much better. How's this – it's getting redundant.
The THREE deals topping $200M+ USD were in retail fraud protection, insurtech and neo-banking (back end platforms). Cybersecurity continues to be a VERY big category of growth, on all fronts, as do insurtechs in multiple sub-categories.
This one happens to be auto-based insurance, and one of the backers was Cox Ventures, who own the Carfax platform (and own lLOTS of newspapers and used auto publications).
And as far as "neo-banking", let me tell you a personal story. We recentlyopened a traditional corporate brokerage account at Wells Fargo recently. 1.5 hours later on the phone – we then had to PRINT out some docs – for ink-based signatures, etc. and FAX them. And it took two rounds of faxing to get it all correct. So several days later – the NEW account was set up. Enter "neo-banking". Think minutes – not days – to set up new accounts at a bank. CLEARLY the future.
The week finishes with two crypto-based deals and some well-known and established players in that space.
Check out this week's top 5 fintech VC deals for the week below…
---
NYDIG (Crypto) | $100M, Series C | NYC-based institutional digital currency portal | Starr Insurance, Liberty Mutual Insurance
LinkedIn Firm Overview: "NYDIG is a leading technology and financial services firm dedicated to Bitcoin. We apply institutional wisdom and ingenuity to help our clients access the unrealized potential of this emerging asset class."
Signifyd (Payments) – $205M, Series E | CA-based online retail fraud protection | Owl Rock Capital, FIS, CPP Investments, Neuberger Berman
LinkedIn Firm Overview: "Signifyd, the world's largest provider of guaranteed fraud protection, enables online retailers to provide a friction-free buying experience for their customers. Signifyd leverages big data, machine learning and domain expertise to provide a 100 percent financial guarantee against fraud on approved orders that later turn out to be fraudulent. This effectively shifts the liability for fraud away from retailers, allowing them to increase sales and open new markets while reducing risk. Signifyd counts among its customers a number of companies on the Fortune 1000 and Internet Retailer Top 500 lists. Signifyd is headquartered in San Jose, CA."
Zeta (Payments) | $205M, Series D | Silicon Valley-based new-banking platform | SoftBank Vision Fund 2
LinkedIn Firm Overview: "Zeta® is in the business of providing a full-stack, cloud-native, API first neo-banking platform including a digital core and a payment engine for issuance of credit, debit and prepaid products that enable legacy banks and new-age fintech institutions to launch modern retail and corporate fintech products. Co-founded by Bhavin Turakhia (CEO) and Ramki Gaddipati (CTO), Zeta currently provides its platform and products to BFSI issuers in India, Asia, and LATAM. Zeta's products are used by banks like RBL Bank, IDFC First Bank and Kotak Mahindra Bank, 14000 corporates and over 2 million users. Zeta is a SOC 2, ISO 27001, ISO 9008, PCI DSS certified company. Zeta has over 500 employees and clocks over 1 million transactions per day…."
Clearcover (Insurtech) – $200M, Series D | Chicago-based car insurtech | Investors: Eldridge, American Family Ventures, Cox Enterprises, OMERS Ventures
LinkedIn Firm Overview: "Clearcover is the smarter car insurance choice, offering better coverage for less money. Clearcover's API-first approach enables customers to have great insurance at affordable rates. The company's powerful technology coupled with its dedicated Customer Advocate team ensures a quality experience. Built for modern drivers, Clearcover makes it easy to get reliable car insurance in minutes."
ConsensSys (Cryptocurrency) – $65M – NYC-based Ethereum software company | Lead Investor: Greenspring Associates
LinkedIn Firm Overview: "ConsenSys is the leading Ethereum software company. We enable developers, enterprises, and people worldwide to build next-generation applications, launch modern financial infrastructure, and access the decentralized web. Our product suite—composed of Infura, Quorum, Truffle, Codefi, MetaMask, and Diligence—serves millions of users, supports billions of blockchain-based queries for our clients, and has handled billions of dollars in digital assets. Ethereum is the largest programmable blockchain in the world, leading in business adoption, developer community, and DeFi activity. On this trusted, open source foundation, we are building the digital economy of tomorrow."
We'll be back next week with more news on fintech VC funding.
---