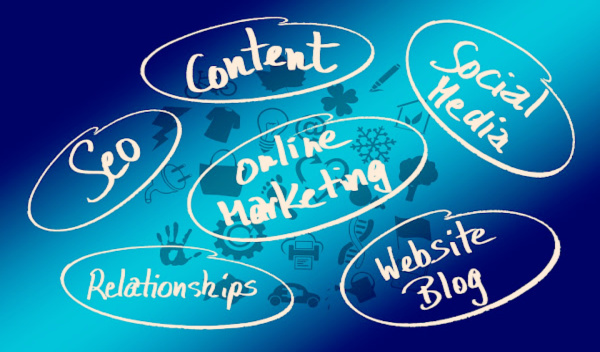 ---
When Susan Theder of Advisor Group first launched MyCMO in 2017, it was the culmination of a clear vision: Creating a user friendly, integrated platform of digital marketing communications tools for independent financial advisors to adopt for the purposes of winning new clients while engaging with existing relationships.
With the rapid shift to an all-virtual world thanks to the pandemic of the past 15 months now, the platform launch proved to be a prescient move for the Chief Marketing Officer of one of the nation's largest networks of independent wealth management firms, with over 10,000 financial advisors and roughly $475 billion in client assets.
A Boon to Super-OSJs in the Recruiting Wars
While MyCMO was a boon to financial advisors – based on a recent Advisor Group press release, platform users generated 50% higher annual revenues relative to non-users during the pandemic – the platform has become an increasingly vital tech-enabled asset for Super-OSJ firms in the ongoing advisor recruiting wars.
Theder emphasizes, "The same tools and functionality behind MyCMO's success in helping financial advisors win new clients while engaging more with existing clients apply to Super-OSJ groups."
"We make the recruiting marketing campaigns created for the Advisor Group brand available on the MyCMO platform for OSJs to leverage and customize for their recruiting efforts. The platform encompasses pre-approved yet customizable emails, social media posts, greeting cards, newsletters, videos, white papers, and more – all designed to engage a prospective recruit and build an OSJ's brand."
"Across the board, Super-OSJs have been quick to recognize the potential and eager to help drive adoption within their groups."
Theder is emphatically notes that Advisor Group views Super-OSJs as strategic partners and supporting recruiting and organic growth for Super-OSJs via the MyCMO platform "has been a strong win-win."
A Super What?
For those uninitiated in the ABCs of OSJs, an OSJ – short for Office of Supervisory Jurisdiction – is an office empowered by an independent broker dealer with oversight for compliance and supervision of financial advisors.
The OSJ performs this function for a fee from the financial advisors, which is typically lower than what might be charged if the financial advisors were directly under the broker-dealer's supervision.
Jeff Nash, CEO of BridgeMark Strategies, a national third-party recruiter and advisor transitions consultancy, said, "The Super-OSJ segment has its relatively modest roots with delivery of basic compliance supervision."
"Eventually, more enterprising OSJs realized that compliance supervision could become just one of multiple solutions offered to independent financial advisors to build stickier relationships and a more cohesive business. Thus, the modern Super-OSJ segment was born."
So what makes an OSJ "Super"? According to Nash, there is no hard and fast quantitative rule. But generally, a Super-OSJ encompasses anywhere from dozens of independent financial advisors to – more rarely – hundreds of such professionals across multiple geographies.
Nash stresses, "Super-OSJs are all about onboarding and supporting independent financial advisors who continue to own their own businesses. This means successful advisor recruiting and retention is the lifeblood of each Super-OSJ. Firms in this segment that can't demonstrate the value-add they deliver to financial advisors are not going to succeed."
While many independent broker-dealers purport to serve Super-OSJ groups, the actual playing field is highly variable, with certain larger IBDs having more success than others in serving this segment of the industry, including Advisor Group.
"Advisor Group's Royal Alliance firm has always specialized in serving Super-OSJs. And when Advisor Group acquired Securities America early last year, they gained another subsidiary that also has historically appealed to these types of firms."
Capitol Financial Solutions – Case Study in Asset Growth
A prime example of how Advisor Group's MyCMO platform supports Super-OSJs in their growth goals can be found with Royal Alliance-affiliated Capitol Financial Solutions.
The Raleigh, N.C.-headquartered firm was previously affiliated with Signator, which was acquired by Advisor Group in the second half of 2018.
When the Super-OSJ first transitioned to Advisor Group as part of the Signator deal, Capitol Financial had $763 million in assets under administration and 55 financial advisors.
As of early May this year, Capitol Financial boasts total assets under administration of nearly $1.9 billion assets – Marking an increase in assets of over 147% compared to the firm's assets when it initially affiliated with Advisor Group.
Larry Roth, Managing Partner of RLR Strategic Partners, an M&A advisory firm for the wealth management space who previously served as CEO of Advisor Group, notes "It's generally a positive when Super-OSJ groups are raising assets exponentially without having to increase advisor headcount exponentially."
"It means the average quality of advisor practice is going up, perhaps because the group is shedding low-producing advisors, or successfully growing the businesses of existing advisors or bringing aboard higher-producing advisors – Or some combination of these three factors."
"Any tech-enabled solution set that helps drive this kind of an outcome would be tremendously helpful to Super-OSJs in an exceptionally competitive recruiting and retention environment."
What Makes A Digital Marketing Platform Truly Value-Add?
According to Chessie Ralston, Chief Marketing Officer of Capitol Financial, there are three vital features that the MyCMO platform delivers: First, high quality and accessible content. Second, easy customization of that content. And third, depth and extent of social media offerings that seamlessly interconnect with the content.
Ralson says, "I specifically like that Advisor Group has a great team of marketing professionals who are great writers. They write content that the average person can easily understand and enjoy reading."
"Another thing that we love about MyCMO is the ability to edit the content. In previous email marketing systems that we've used, we could not change the content at all."
She emphasizes, "Often when I am talking to financial advisors about what email they are going to send this month to their clients, I suggest that they take one of the emails in the MyCMO content library and edit it slightly so they can get their personality across."
Ralston also said that the "amazing range of social content for advisors to use" on the platform delivers considerable time savings while amplifying each marketing action on a high impact basis.
In Ralson's view, the MyCMO platform has allowed their firm's financial advisors to constantly push out relevant and timely content to clients, driving engagement as well as new client prospective opportunities, point out that "MyCMO has especially been a lifeline during the pandemic."
Initializing and Nurturing Best Practices
For those who are just starting out as MyCMO users and are not that experienced in marketing, Theder suggests starting with a "set-and-forget" monthly market commentary video newsletter that is popular and has open rates.
From there, the Advisor Group CMO recommends adding MyCMO's client onboarding campaign to use with new clients, ongoing client nurture campaigns for use with existing clients, and adding one or two of the platform's turnkey social media campaigns – typically one lifestyle and one holiday oriented.
Once these initial elements have been set up, Theder says, "We recommend working through client segments to identify content and campaigns that would be well matched to client interests, which could range from football or camping to economic, retirement or tax strategies."
According to a recent Advisor Group announcement about the continued build-out of MyCMO, the company has recently enhanced the platform with additional AI-driven content, custom social media capabilities, new customizable greeting cards, as well as digital events campaigns.
Winning the Recruiting and Retention Wars
According to Theder, MyCMO will likely continue to serve as a key differentiator for Advisor Group's affiliated Super-OSJs.
"When a Super-OSJ group can tell a prospective advisor that joining their team will include access to a digital marketing platform with a proven track record for helping to drive business growth, that Super-OSJ has positioned themselves as a long-term strategic partner to the advisor."
"Super-OSJs can position MyCMO as their 'Intel Inside' – Something they can offer that a competitor cannot. All of which has a considerable positive impact on retention, growth and recruiting."
Where the digital marketing landscape for the wealth management space goes from here is anybody's guess, but one thing is certain:  Digital marketing that drives recruiting goals as well as organic growth could rapidly become a "must have" differentiator for the Super-OSJ segment.
---