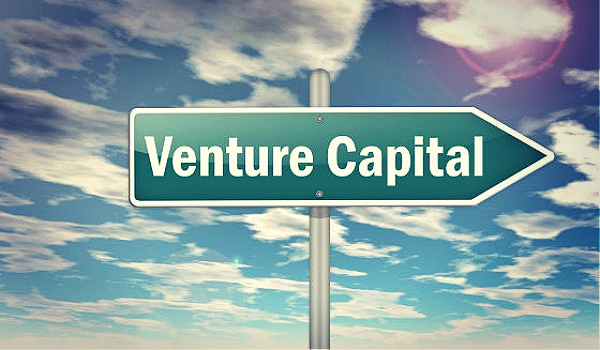 ---
We're back again today with another round of top 5 VC deals for the week in the digital wealth sector.
And we're back into stratosphere territory, with the top fintech deal of the week topping a jaw-dropping $600M and the second at $300M. I frankly am still amazed at these numbers, even after now writing this column for nearly 7 months. Remember, we've long said that where you're seeing the top dollars is where the fintech market is headed, and this week we delve into a new territory – kid's investing, yes that's right (perhaps the adult market is getting too saturated?????) – and also into robos, blockchain, travel booking (and payments) and business banking.
Last week, we didn't get above $200M on any single deal, but it looks like the money tree is shaking those VC dollars down again upon the sector this week.
Check out this week's top 5 fintech VC deals for the week below…
---
PAXOS (Blockchain) | $300 million | NYC-based multi-faceted blockchain entity | Oak HC/FT, Declaration Partners, PayPal Ventures, Mithril Capital, Senator Investment Group, Liberty City Ventures, WestCap



LinkedIn Firm Overview

: "Paxos is on a mission to modernize finance by mobilizing assets at the speed of the internet. Paxos is building a future where all assets—from money to commodities to securities—will be digitized and can move instantaneously, 24/7. Settlement risk will cease to exist, so trillions of dollars of trapped capital can go to work in a global, frictionless economy. Today, as the first regulated Trust company with blockchain expertise, Paxos is uniquely positioned to mobilize and custody assets digitally. Visit www.paxos.com for more information on Paxos and its institutional-grade products like Paxos Standard token (PAX) and Paxos Confirmation Service for precious metals. Visit www.itBit.com for the crypto-asset exchange and related services including escrow, custody and OTC trading."
Wealthsimple (Roboadvisor) – $610M, Equity | Canadian Roboadvisor | Meritech Capital Partners, Greylock, Inovia, Sagard, Redpoint Ventures, TSV, Drake, Ryan Reynolds, Michael J. Fox



Website Firm Overview

: "We started by providing smart, simple investing, without the high fees and account minimums associated with traditional investment management. We invest your money in a globally diversified portfolio of low-cost index funds, and our cutting-edge technology helps you earn the best possible return, while optimizing your tax bill. This means we do things like automatic rebalancing, dividend reinvesting, and tax loss harvesting — services that were only available to the ultra rich until now or that most people found too time-consuming and tedious to do on their own…"
Greenlight (Kid's Bankiing) | $260M, Series D | Atlanta area kid-friendly banking platform | Andreessen Horowitz (a16z), TTV Capital, Canapi Ventures, Wells Fargo Strategic Capital, BOND, Fin VC, Goodwater Capital, Wellington Management, Owl Ventures, LionTree Partners



LinkedIn Firm Overview

: Greenlight makes a debit card for kids and a mobile app that empowers parents with convenient controls to safely manage family finances and create teachable moments around earning, spending, saving and giving. Greenlight is easier and more flexible than cash, with parental controls that allow families to manage exactly where, and how much their kids can spend.
TravelPerk (Rewards) | $160 million, Series D (Equity & Debt) | Spanish travel management platform for business | Greyhound Capital, DST, Kinnevik, Target Global, Felix Capital, Spark Capital, Heartcore, LocalGlobe, Amplo



LinkedIn Firm Overview

: "TravelPerk is the next-generation business travel platform pioneering the future of business travel. TravelPerk's all-in-one platform gives travelers the freedom they want whilst providing companies with the control they need. The result is saved time, money, and hassle for everyone. TravelPerk has the world's largest travel inventory alongside powerful management features, 24/7 customer support, state-of-the-art technology and consumer-grade design, all of which is enabling companies worldwide to get the most out of their travel. Backed by world-class investors like Kinnevik, Target Global, Felix Capital, Spark Capital, Sunstone, LocalGlobe, Amplo, 14W—investors in some of the most disruptive companies in tech including Zalando, Slack, Trello, Twitter, Farfetch and Delivery Hero — TravelPerk is reinventing business travel with an end-to-end solution that works."
Rho Technologies (Business Banking) | $100M, Debt | NYC-based digital business bank | Community Investment Management



LinkedIn Firm Overview

: "Rho Business Banking is the leading digital banking service for business teams, developed by New York-based Rho Technologies. Banking Services are provided by Evolve Bank and Trust, member FDIC."
We'll be back next week with more news on fintech VC funding.
---