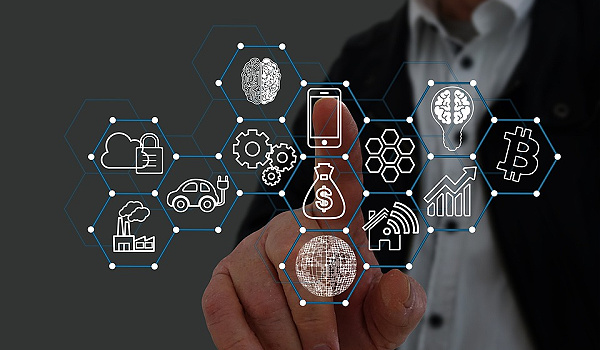 ---
By: Gerelyn Terzo
The summer doldrums may be upon us but not the wealthtech space, where activity is bustling. Advisor tech firms are busy building, strengthening their offerings and adapting to a changing financial advisor landscape. Let's find out more. 
The profile of wealthtech firms is on the rise amid a wave of fundraisings, key hires, mergers, new product offerings and more.
iCapital Network: Fintech wealth management platform iCapital Network has named banking strategist Anastasia Amoroso as the firm's chief investment strategist. Amoroso is a JPMorgan Private Bank alum, where she previously led thematic strategy. In her new role at iCapital, Amoroso will advise on the global investment landscape, offer insight into alternative investment strategies and provide short and long-term forecasts for hedge funds and private equity. 

Marstone Inc.: Digital wealth tech firm Marstone has reached a second close on a $5 million Series A funding round, led by Amerant Bancorp, with a $2.5 million investment. The latest round brings the firm's funding tally to more than $20 million. Participants in the round extended to Peter Kraus, John Thain, Kristen Dickey, Tom Freeman, Michael Rafferty and Richard Wastcoat, as well as repeat investors. Marstone plans to direct the proceeds toward diversifying its financial planning and financial wellness offerings for digital consumers. Meanwhile, Apex Fintech Solutions led the fundraising's first close.

Mercer Global Advisors: Denver-based RIA Mercer Global Advisors has scooped up AFI Wealth Strategies, a Wisconsin-based wealth management firm. The AFI team will now be part of Mercer Advisors. AFI boasts more than 200 clients and AUM of roughly $240 million. AFI Founder Andrew E. Farah explained how he had reached a "fork in the road" when seeking ways to grow the business and had to either "build it or join it."  He decided to join it. 

Perella Weinberg Partners: Independent advisory firm Perella Weinberg has completed its merger with FinTech Acquisition Corp. IV, a SPAC, in a deal that was previously announced. The combined entity, which is dubbed Perella Weinberg Partners, started trading on NASDAQ earlier this month under the ticker symbol PWP.   

Refinitiv: Financial market data and infrastructure play Refinitiv has rolled out  Active Investor, a platform designed for wealth managers and their clients. It is built to support wealth managers in providing active self-directed investors with a streamlined trading platform using HTML5 technology. Features include "enhanced flexibility, streaming content, advanced charting and analytics tools, and a 'plug and play' range of components, data and functionality," according to the announcement. The platform can integrate into legacy systems. 

Riskalyze: Riskalyze, which is behind the Risk Number used by the financial advisor community, has bolstered its solution to help broker-dealers with the Regulation Best Interest (BI) rule. The company has introduced the Best Interest Proposal Assessment (BIPA) to support advisors and teams with the paperwork required for client rollovers in preparation for new regulations. BIPA is designed to help advisors find the best portfolios for clients, support documentation and perform a rollover assessment, as needed, for 401(k)s, 403(b)s and other products. 

SmartAsset: SmartAsset, an online marketplace that matches consumers with financial advisors through SmartAdvisor, has amassed $110 million in a Series D funding round. The latest fundraising bolster's the firm's valuation to more than $1 billion, giving it unicorn status. TTV Capital led the round, whose other participants included  Javelin Venture Partners, Contour Venture Partners, Citi Ventures, New York Life Ventures, North Bridge Venture Partners, and CMFG Ventures. SmartAsset plans to direct the proceeds toward investing in new products, tech infrastructure and data partnerships as well as to "aggressively scale its employee headcount" to keep up with growth. 
---