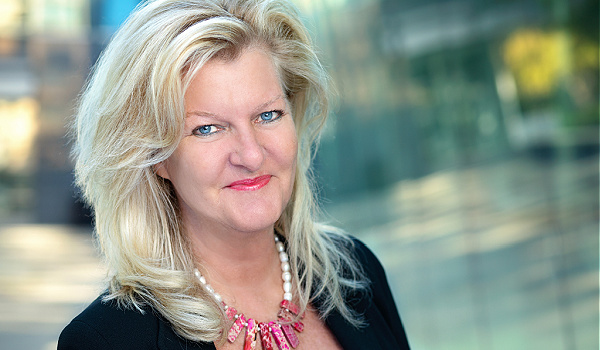 ---
Greetings from Digital Wealth News™ !
Friends, today we're pleased to announce the launch of another new column – Real Clear Crypto – where our readers will be able to learn more about cryptocurrencies and blockchain technology. We also have a new term for you to check out – FUD – in Bill Taylor's post on Jamie Dimon and bitcoin, plus our other great weekly columns – filled with the latest industry news for you! Read up!
Cindy Taylor, Publisher
---
In this week's Wealthtech Insider column, the Orion team explores why using wealthtech is key to capturing next-gen interest with tools to inspire confidence and trust and flexible investment offerings that include ESG and SMA investing;
Tom Westhoff of Practifi delves into how automation can help solve a myriad of wealth managers' compliance headaches, from complying with changing regulations to archiving client and corporate communications and more in this week's Fintech Corner column;
Bill Taylor of Entoro Wealth updates us on the markets this past week and movement in gold, S&P 500, BTC & ETH (his current favorite) in The Taylor Report (6/1/21).
We finish out the week with more great original content from the DWN editorial team and contributors, including the following posts…
---
Episode 14 – Crowdfunding America's Heroes
In this special Memorial Day episode, which is dedicated to all who serve, DWealth Muse podcast host Dara Albright and guest, Robert Garland, NYPD Detective and CEO of FundtheFirst, discuss how America's frontline heroes are getting a little help from fintech. Highlights include:
Challenges that frontline heroes face when crowdfunding;
Building a trusted community with verification technology;
Investment capital for military entrepreneurs;
Necessary ingredients for successful crowdfunding campaigns;
Beyond the economic benefits – how crowdfunding provides that much-needed emotional support system.
FUD, Jamie Dimon and Crypto
Author Bill Taylor believes most of you may not know what FUD stands for – and you should – but he also takes an insightful look at a recent speech delivered by Jamie Dimon and his views of the current regulatory climate around crypto
The Week in Digital Wealth (6/1/21)
This week we have news on Charlotte, NC and their hyper-growth into fintech, a look at the PPP debacle and how its affecting major players in the sector like Kabbage, and the latest Goldman investments into digital wealth players plus much more
Advisor Tech Talk (6/2/21)
Our new advisor tech series continues this week with a look at the technology sector that powers the wealth management and broker/dealer segments
Top 5 VC Deals of the Week in Digital Wealth (6/2/21)
The RETechs (or some like to call these proptechs) win the week again with all five deals coming in over $100M USD – again – and another mega deal comes out of India
Fintech Luminaries – Meet Lou Camacho of Stratos Wealth Holdings
For the next in this feature series, we'd like you to meet Lou Camacho of Stratos Wealth Holdings, a wealth management firm aggregator that acquires majority and minority stakes in RIAs around the country
And don't forget to check out our homepage for other great content, read up and GET YOUR SMART ON about the future of digital wealth!
Curated Industry Content
Industry Press
Check out our homepage for other great content, read up and GET YOUR SMART ON about the future of digital wealth!!
Wishing you and yours a great week!!!

ABOUT DIGITAL WEALTH NEWS:
Our content creation and amplification platform includes insightful industry news & market commentary, meaningful partner content and executive profiles you won't find elsewhere.
Special thanks to our Chief Technology Officer Michael Fabing and my partner (and husband) Bill Taylor on their efforts to roll out this new enterprise. Also, a huge thank you to Kelly Waltrich, previous CMO of Orion and her team and Keith Gregg, CEO of Chalice Network and his team for their support during the launch of our media platform. Finally, I want to acknowledge our friend and partner Dara Albright, one of the most important fintech thought leaders in the world in my book, who has recently joined Digital Wealth News as a partner and host of our new podcast series Dwealth Muse.
Our editorial coverage takes a new view toward the fintech revolution as it has evolved and matured, featuring industry news, thought leadership, and the latest industry press.
Digital Wealth News ™ was Created with the Following Key Parameters:
Daily Editorial & Weekly Newsletter pushing stories to Website – https://dwealth.news/ – and social media channels
Weekly Newsletter emailed to proprietary database of RIAs, wealth managers, VCs, hedge funds, fintech professionals and organic sign-ups –plus- select names from Fintrx, Crunchbase and other key databases
Light but authoritative editorial feel – non-technical – but informative. Digestible business read for those interested in, affected by, or involved in the new digital wealth economy;
Coverage of Digital Wealth Topics Including the Following Categories:
Digital Currencies & The New Token Economy
Security Tokens
Trading Technologies
Digital Investing Platforms
WealthTech & Robo-advisors
Fintech At Large
Legal & Legislative Issues & More
Sign up for our free newsletter, reach out to me on Linkedin, Twitter or Facebook and thanks for stopping by!!
---