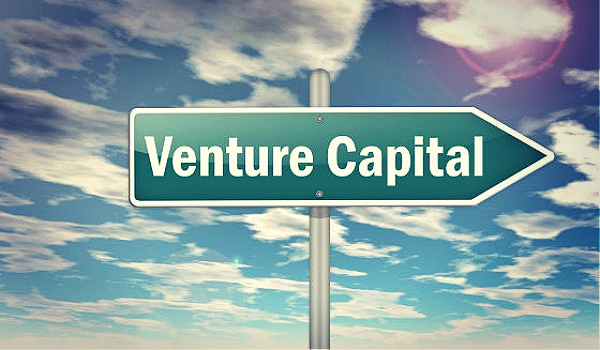 ---
This week, we're back again with a fresh new round of top 5 VC deals in the digital wealth sector, with another blockbuster week of fundings, and other $100M+ deals that didn't make the top 5 including Addepar ($150M) and PayCargo ($125).
Some interesting trends emerging this week:
Four of the five deals are international – coming out of Singapore, the UK and Brazil, with just one deal coming out of Silicon Valley.
Another trend we are seeing this week is the "full service" offshore fintech, that have a deep offering of products and services for their customer base. One was in traditional banking and the other fell under the automotive category.
Finally, we saw a 401(k) platform for SMBs here in the US make our list this week – a new category we've not seen before.
In the meantime, without further ado, here are this week's top 5 fintech VC deals for the week below…
---
Carro (Auto Sales/Insurtech/Payments) | $360M, Series C| Singapore-based auto marketplace | SoftBank Vision Fund 2, EV Growth



LinkedIn Firm Overview

: "Carro is an automotive marketplace that offers a full-stack service for all aspects of car ownership. By offering a trustworthy and transparent experience, Carro challenges the traditional way of buying and selling cars through a proprietary pricing algorithm. Besides selling cars, Carro provides services that offer a car owner everything they need throughout their car ownership journey. In 2019, Carro introduced the First Car Subscription Service in Singapore. The new service aims to provide Singaporeans with a commitment-free car ownership experience, unlike the traditional. Carro's technology-driven services leverage on innovation and technology to provide consumers with a seamless experience throughout. These include an in-house financing solution through its sister company Genie Financial Services, and a suite of after-sales services such as an in-house car care workshop and Singapore's first on-demand roadside recovery platform."
Guideline (Investments) | $200M, Series E | CA-based 401(k) provider for SMBs | General Atlantic, Generation Investment Management, Greyhound Capital, Felicis Ventures, Propel Venture



LinkedIn Firm Overview

: "Guideline is the only 401(k) provider that doesn't charge participants any fees on investments, regardless of the value of their assets or retirement account balance. And for employers, Guideline charges a low, flat rate fee per participant, in contrast to the asset-based fee model predominant in the industry. By offering a full-stack solution that automates plan administration and compliance, the Guideline team is combatting what's unfortunately become the retirement industry status quo — legacy providers have put profit over the interests of employees, abandoning the goal of the program in the first place: to give employees the opportunity to save as much as possible for retirement."
10x Future Technologies (Banktech) | $187M, Series C | UK-based cloud banking platform for legacy banks | BlackRock, CPP Investments, JPMorgan Chase, Nationwide, Ping An, Westpac



LinkedIn Firm Overview

: "Our aim is to transform banking. We are leading a revolution with our next-generation cloud-native technology platform. Using our 10x SuperCore, we enable our client banks to engage their customers with more timely, relevant and personalised experiences when it comes to managing money. At the heart of our platform is the 10x SuperCore. With a transformational end-to-end architecture, everything has been designed from first principles to bring forward a new way of banking."
ThinCats (Lending/payments) | $223.8M | UK-based alternative lender for SME market | Wafra Capital Partners (WCP), Quilam Capital



LinkedIn Firm Overview

: "At ThinCats we believe talent, creativity and hard work should be the drivers of success for mid-sized UK businesses, not access to funding.   By combining the latest in data analytics with traditional lending skills and a regional network of business finance specialists, we create funding solutions from £1m up to £15m that are bespoke to the needs of every SME that we support. "
EBANX (Payments) | $430 million, Series B ($400M) in combination with IPO commitment ($30M) | Brazilian full service fintech | Advent International



LinkedIn Firm Overview

: "Since our founding in 2012, our aim is to make the world an explorable place for Latin Americans, and Latin America a possible region for international companies to enter. By offering local payment methods across LatAm we are conquering these desire day after day and already helped over 1000 merchants expand their business into the region and over 50 million Latin Americans to access global services and products. Companies like Airbnb, Wish, Spotify, Deezer, Aliexpress, Shopee, Ctrip and many other are among our portfolio. EBANX is headquartered in Curitiba – Brazil, but we are spread in all Latin America, US, China and Europe. Today, we are almost 1000 bankers around the world."
We'll be back next week with more news on fintech VC funding.
---