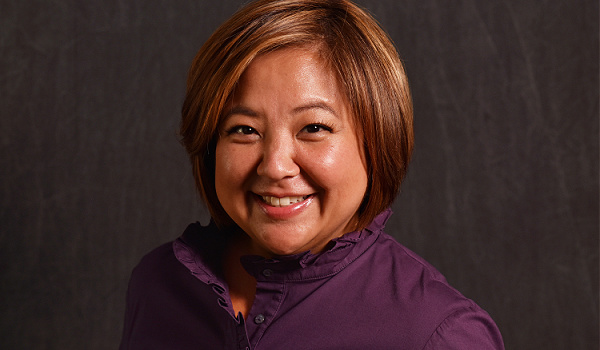 ---
Amy Kadomatsu and her team at ComplySci, the private equity-backed provider of employee compliance software and solutions for financial services firms, have been on a roll over the past 18 months in particular.
According to Kadomatsu, ComplySci's first quarter financial performance this year represented a "high water mark" of earnings growth for the firm, which has already been generating robust expansion for the past several years.
Meanwhile, demand for the company's software continues to surge as financial services firms seek scalable yet precise employee compliance tools in the face of increasingly stringent regulatory oversight and volatile market and economic conditions.
Growth equity investors have certainly placed their bets on Kadomatsu's growth strategy, with K1 Investment Management, a global private equity firm, making a $120 million growth investment in ComplySci earlier this summer.
DWN sat down with Kadomatsu to get a sense of the financial services employee compliance landscape today, the future of tech-driven employee compliance solutions and how regtech can be integrated within the broader tech stack of a financial services firm.
Q: What are the top three employee compliance challenges that financial services firms are concerned about – And for which ComplySci offers a better solution than traditional approaches?
As firms return to the office, one challenge facing Chief Compliance Officers is mitigating risk in remote and hybrid work environments; firms are responding to this by expanding employee training and ensuring policies are still relevant.
Another challenge is employee monitoring as communication tools continue to evolve. Lastly, the SEC, FINRA, and other regulators have indicated they will be stepping up audits to ensure organizations have robust compliance programs, so firms are bolstering their programs in anticipation of examinations.
What firms need is a tech-enabled platform that helps compliance teams automate workflows, become more efficient, and complete tasks anytime, anywhere – and that's what ComplySci provides. We've also developed a playbook covering regulatory updates and strategies to help CCOs succeed: https://www.complysci.com/whitepaper/2021-cco-playbook/.
Q: Are these top challenges different from this time a year ago – If so, how? And if not, why?
When the pandemic hit, everyone's number one priority was cybersecurity and ensuring a secure work from home stance. Now that many regions are re-opening, there's more emphasis on areas such as training and tracking Gifts and Entertainment, or G&E for short.
In a recent survey we conducted, 60% of respondents said they are seeing an increase and 64% said that they are planning to do more G&E training. Further, Compliance Officers are focusing on automating as much of their compliance programs as possible as the deluge of data continues.
While this data was historically managed in silos and analyzed manually, modern compliance teams see the need for automated and scalable solutions to mitigate risk, effectively monitor employees, and comply with increasingly complex regulatory requirements.
Q: One of the single biggest fintech issues that continues to command headlines is that of cybersecurity in the face of ransomware attacks. How can technology-enabled employee compliance solutions help financial services firms stay as vigilant and prepared as possible for such attacks?
Cybersecurity in mission critical platforms has always been a priority, and technology-enabled employee compliance solutions are an extension of that. We work side-by-side with clients to ensure seamless workflows with their existing safeguards, while also maintaining strict security protocols.
This collaboration is crucial to ensure that both cybersecurity and usability requirements are aligned. When considering cybersecurity initiatives, firms should look at risk across their entire infrastructure, understand how their internal and third-party systems integrate, and proactively conduct vendor reviews to ensure their security protocols remain aligned with their needs.
We also offer helpful tips on our blog: https://www.complysci.com/blog/cybersecurity-risks-in-an-uncertain-world/.
Q: What are the top three employee compliance challenges and opportunities that you don't hear about from financial services firms but should be of much greater concern, based on your experience?
We have a first-row seat in seeing the increased complexity that our compliance clients are facing. Too often they are under-resourced and working with manual, outdated systems. Financial services firms would benefit from investing more in their compliance teams and compliance software.
Modernizing software and systems helps eliminate manual work, ultimately reducing time dedicated to administrative tasks and freeing the compliance team to focus on areas that drive the business. Software integration benefits other teams as well, as data becomes more accessible, processes are automated, bottlenecks are reduced, and firms gain greater efficiencies across their business.
Highlighting the challenges around employee monitoring, the GameStop / Roaring Kitty situation may drive firms to dig deeper into their employees' social media and outside activities, as reluctant as they may be to seemingly pry into personal details. Firms need intelligent ways to monitor employee behavior across their business.
Q: Let's talk about the bigger picture with fintech strategies: If you were building a tech stack for a wealth management firm from scratch as its CIO or CTO, how would you approach this, and where would you begin?
I think if I had the privilege of building a tech stack for a wealth management firm from scratch (which never happens!) I would start with the overarching goal that, for any technology we bring on, we should ensure that they have the right integrations and API capabilities to ultimately create an end-to-end solution.
In other words, the HR system should be able to speak to the Compliance System, which should be able to speak to the employee expense system, etc.
This eliminates manual work and ensures that processes can operate in the background, so that the Compliance Team can focus on new business initiatives and the wealth management firm can focus on accelerating its growth overall.
---