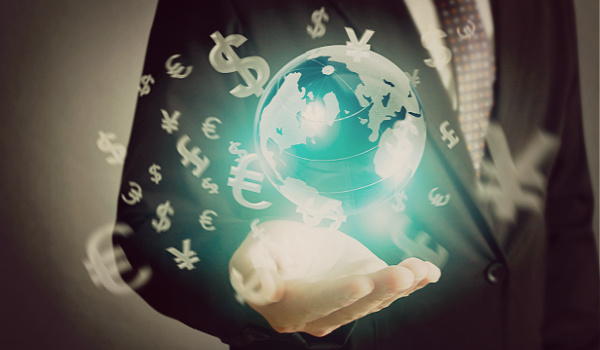 ---
By: Gerelyn Terzo 
Blockchain is all the rage these days, as evidenced by corporate America's desire to pile in. Serena Williams backs a startup that gives the renters of the world a fighting chance. The Amazon.com and Netflix of the online mortgage lending industry made its listing debut, while Serena Williams scored on behalf of a segment of the population that is underserved in financial services. Let's dive in.
Blockchain or Bust
Private equity giant Apollo Global Management is partnering with San Francisco-based blockchain-lending company Figure. More specifically, affiliates of Apollo will work together with Figure on applications built on the Provenance blockchain, which is designed for financial services, for "on-chain fund listing, asset securitization and digital marketplaces."
Figure, which is run by former SoFi CEO Mike Cagney, is no stranger to issuing loans on the blockchain. The startup is also looking to become a bank and applied for a charter last year. Apollo recently unveiled plans to take up to a 24.9% stake in fintech-focused PE firm Motive Partners.
Meanwhile, tech giant Oracle is also jumping on the blockchain bandwagon through one of its subsidiaries. Oracle Financial Services Software is partnering with fintech platform Everest to deliver blockchain technology to global financial institutions to make their products more competitive. Oracle Financial's solutions can be found across retail as well as enterprise banking in addition to the insurance industry.
Identity is a sweet spot for Everest, and as a result of the deal, Oracle users will be able to ensure a customer is who they say they are and direct them to the blockchain, where they can participate in activities such as decentralized finance (DeFi).
Speaking of DeFi, Cryptocurrency asset manager Grayscale has caught decentralized finance fever and has launched a new fund dedicated to the burgeoning space in the cryptocurrency industry. The new fund will allocate to some of the top protocols in the DeFi space with the following breakdown, in approximates:
50% to Uniswap
10% to Aave
8% to Compound
7.5% to Curve
6.5% to MakerDAO
5% to SushiSwap
4% to Synthetix
3% to Yearn
3% to UMA
2% to Bancor
The new investment vehicle is dubbed the Grayscale Decentralized Finance (DeFi) Fund, and it will track a newly introduced CoinDesk DeFi Index. Grayscale is reportedly launching the DeFi fund in response to client demand.
Serena Shines
Serena Williams is not only a hero on the tennis court but also in the investment world. She is backing a fintech startup called Esusu, which helps people who are renting and are not homeowners to establish a good credit history with the major credit rating agencies. This, in turn, could help this segment of the population to eventually access a mortgage and become homeowners. The size of her investment was undisclosed but was made through the tennis pro's VC arm, Serena Ventures. It was part of a $10 million Series A round that Esusu secured in its maiden fundraising round.
Amazon of the Mortgage Lending Industry
San Francisco-based mortgage software play Blend Labs made a splash on Wall Street in its listing debut. The company started trading on the NYSE and managed to raise $360 million, catapulting the company's market cap to close to an eye-popping $4 billion. Blend is hoping to become the Amazon and Netflix of the lending industry with its cloud-based solution. The company is behind a cloud-based mortgage platform that counts Wells Fargo and US Bank among its customers. In addition to mortgages, Blend's solutions also process vehicle and home equity loans.
Also on the IPO front, One97 Communications, whose brainchild is mobile payments app Paytm, is planning a blockbuster IPO in the country. One97 is looking to ride the wave in India's stock market and raise $2.2 billion from the listing. Ant Group is one of the company's backers and will reduce its stake in the deal. One97 is reportedly eying a market cap of $25 billion.
Fun Facts
Nik Storonsky, who co-founded U.K. banking app Revolut, has secured his spot as one of the world's multi-billionaires. Revolut has achieved a $33 billion valuation on the heels of a $800 million round, giving the fintech company the title as the largest privately held technology company in the U.K.'s record books. As a result of the latest fundraising, Storonsky, who is an alum of Lehman Brothers, has reportedly seen his net worth shoot up to more than USD 7 billion from about a cool billion a little over a year ago.
Legacy financial institutions are doling out more capital to compete with fintech, the Financial Times reported. The major banks reported a 10% jump in costs year-over-year, including the likes of JPMorgan, Citi, Goldman Sachs and Bank of America. Wall Street was largely expecting costs to drop given that the need to manage the pandemic is fading. The overall consensus is that banks are spending more to hire talent and increase pay to keep the bankers they have so they don't jump ship to a nimbler fintech.
At the same time, fintech firms have been muscling their way into the professional sports arena by doling out more on marketing and the industry has taken notice. American Banker citing SponsorUnited pointed out that while banks are traditionally the go-to sponsorships for the NBA in particular, the tide has started to turn. Now it is not surprising to see the challenger bank Chime brand on Mark Cuban's Dallas Mavericks uniforms or LendingTree sponsoring the Charlotte Hornets. Banks have taken a backseat after the pandemic rocked the sporting events world.
Speaking of the banks, they were among the first companies to report second-quarter results last week. Among them, Bank of America revealed that the number of its active digital banking users climbed higher to 31.8 million vs. 31.5 million in the prior quarter. More than three-quarters of the firm's mortgages are now completed digitally, as are car loans.
Trading Tidbit
Cathie Wood, who is at the helm of Ark Invest, has joined the board at fintech company Tifin. According to reports, Wood will support the expansion of Tifin company Magnifi into commission-free trading. Popular trading app Robinhood also offers commission-free trading.
---