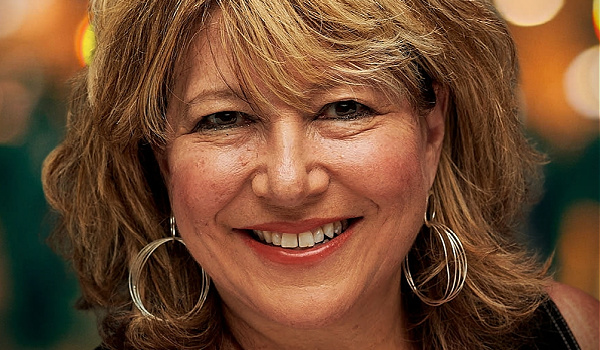 ---
Digital Wealth News is pleased to bring you our "Fintech Luminaries" series – featuring thought leaders within the digital wealth ecosystems. For our latest feature, we'd like you to meet April Rudin of The Rudin Group. The global wealth management/wealthtech marketing firm has designed multi-channel marketing campaigns for some of the world's leading wealth management, asset management, wealthtech and fintech firms, and has helped hundreds of fintech firms get clients, become funded, or sold.
NAME: April Rudin
TITLE: Founder and CEO
COMPANY: The Rudin Group
WEB ADDRESS: TheRudinGroup.com
---
How did you personally become involved in fintech?
When I started The Rudin Group in 2008, I imagined that wealth, nextgen and fintech would intersect and create opportunities in wealth management, family office, private banking, and other financial services sectors. This was at the height of the financial crisis and at a time when most financial services firms were still considering email blast campaigns cutting edge! I saw things differently and believed that firms had to invest in new technology in order to meet the digital, more tailored demands of millennial and HNW investors alike. I voiced this vision to anyone who would listen and have become a trusted source on trends in fintech.
What does your firm do/offer within the fintech sector?
I help fintech firms find their voice and and value props to communicate exactly what they want about their skills and firm values. Let me explain: I've had the pleasure of working with hundreds of fintech professionals and they know the ins and outs of the technological solutions that their firms provide. The challenge of this in-depth knowledge is that they can sometimes get "lost in the trees" when asked to provide an "elevator pitch," for example. That's where The Rudin Group comes in. We help fintech firms understand the different segments they they're trying to reach and how to convey the high-tech solutions they provide in language that will appeal to professionals in those sectors. In sum, we help tech whizzes explain all the magic they do in layman's terms!
What is your role within your firm and what do you do there on any given day?
My role is Founder and CEO – which can mean anything (and everything) on any given day. I find myself involved in a myriad of rewarding tasks each day from helping our client firms grow and strategize their messaging and positioning, to speaking at viritual conferences now, to producing thought-leadeership, connecting with industry colleagues, to mentoring new enterpreneurs seeking business advice. Each day is different, and I love it!
What area/s of fintech do you believe will grow the most in the coming 5 years?
I think that the term "fintech" will die a slow death as there becomes no discernible difference between "fintech" and "financial services"
What do you believe the next major innovation in financial technology will be and why?
I believe that, across financial platforms AI will foster hyperpersonalization. This largely will be driven by wealthy investors' demand for more tailored – as opposed to one-size-fits-all – solutions and value-added services. The old way of doing things was based on the stereotype that above-average returns were enough to satisfy wealthy investors. That's simply not true anymore. Now, wealthy investors want tailored finacial advice that includes ESG, strategic philanthropy, and even value-added services such as bill pay. Fortunately, AI can help firms provide all that and more to scale.
What has been the biggest success in your firm to date?
By far my greatest success has been my thirteen years in business, and the number of global firms that we have touched over the years. I feel proud to have seen the trend of the wealth transfer, millennial preferences, and fintech/wealthtech/martech and launched my firm while ignoring the naysayers!
What has been the biggest failure in your firm and how did you adapt?
A real challenge for enterpreneurs is managing growth. While so far it has only been a "near failure" planning and scaling with client demands remains the #1 challenge that I see for start-ups, scale-ups and even incumbent firms.
---
April's Forbes Blog
April enjoys meeting and connecting with new people in the wealth management/wealth tech industry, so feel free to LinkIn with her
---
Over the past 13 years, The Rudin Group founder and CEO April Rudin has swiftly proven herself to be a top marketing strategist for the financial-services and wealth-management sectors. She has been recognized by Onalytica as the #1 "Influencer" in wealth management and by IBM as an "Influencer" in wealth management and fintech, and also is a regularly featured source of expert commentary to international news and business outlets, trade publications, and broadcast media.