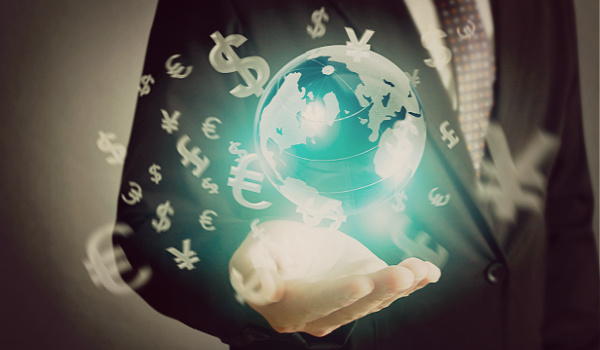 ---
By: Gerelyn Terzo
The buy now pay later niche is becoming a phenomenon after attracting e-commerce giant Amazon, with ripple effects being felt all the way to Japan. The M&A pipeline is growing stronger as the final quarter of the year approaches, and the blockchain is getting greater validation. Let's dive in.
BNPL Ripple Effects
If there was any doubt that the buy now pay later (BNPL) segment is here to stay, Jeff Bezos' company just erased them. E-commerce giant Amazon.com has inked a partnership deal with Affirm that will give U.S. customers the opportunity to participate in this growing trend if buying now and paying in installments. The BNPL option will be accessible to select customers at the check-out phase, and Amazon plans a wider introduction of the feature soon. Millennials are increasingly turning to BNPL for their credit needs. Square recently capitalized on the trend with its blockbuster acquisition of Afterpay.
The excitement for BNPL is also apparent in Asia. Paidy, a Tokyo, Japan-based BNPL startup, is exploring a potential IPO, the Financial Times reports. The BNPL trend has been resonating more slowly in Japan, but it is taking hold, nonetheless. Paidy is popular among consumers who are in the 18-34 age bracket and has secured investments from the likes of Goldman Sachs and PayPal. Paidy could move forward with an IPO as soon as 2021 and is eyeing the Tokyo stock market.
Fintech Focus
US Bank is digging its heels into the fintech space. The firm will become a Limited Partner in VC firms Fin Venture Capital and Commerce Ventures with a focus on the fintech sector. US Bank's head of fintech, David Ness, said that relationships such as the ones with the VC pair are "vital…to make strategic decisions." US Bank launched its fintech arm in 2016. US Bank, which recently purchased Bento Technologies, has expressed a willingness to partner with fintech companies rather than reinvent the wheel and build out the infrastructure in-house.
Turning our attention to Down Under, Australian lawmakers are thinking about drafting legislation to crack down on the technology industry's foray into digital payments. Companies such as Apple and Google will have a target on their back, as a result. Australia is considering moving in this direction in response to the findings of a report commissioned by the government to prevent a situation where the tech giants are dictating the direction of payments in the country. Apple Pay, Google Pay and WeChat Pay are not technically payments companies and therefore are not currently regulated under the existing relevant framework.
Restaurant-tech company Toast has filed its S-1 document with the U.S. SEC to go public. Toast, a Boston-based startup that is behind a software and payments platform for restaurants, operates in financial services in the areas of financing and lending. The company wants to "democratize technology" so restaurants can better compete in payments.
M&A Pipeline
Fintech play Ideanomics unveiled its plans to scoop up VIA Motors International in a stock deal that values the target at as much as $630 million. The deal comes amid a push among auto companies to build their own version of electric vehicles in response to new rules calling for the industry to improve its carbon footprint. After offering 162 million shares of the target company to investors, Ideanomics will take ownership of roughly one-quarter of the combined entity. Ideanomics will also issue $50 million in secured convertible notes for the auto company to expand.
Utah-based fintech company MX Technologies, which reportedly has its sights set on a public listing, also seems to be exploring other avenues. The company has engaged Goldman Sachs to gauge the interest of potential suitors in an acquisition. Among the companies that have expressed an interest in buying MX Technologies is payments and financial services company Fiserv.
Blockchain Break
Card giant Visa has put a spring in the step of blockchain enthusiasts after doling out $150K to participate in one of the latest crazes unfolding in the space, non-fungible tokens, or NFTs. Visa bought a Crypto Punk NFT, which is a digital avatar, using Ethereum. Visa's Cuy Sheffield, who spearheads the company's cryptocurrency division, expects that NFTs, which are akin to digital collectibles, will "play an important role in the future of retail, social media, entertainment and commerce."
Alberta, Canada-based Accelerate Financial Technologies already has a bitcoin ETF application pending with the country's securities regulator. Now the investment firm has kicked things up a notch, offering to match future investments in the fund by making the environment a greener place and planting trees. A Bloomberg report reveals that the firm has earmarked 3,450 trees for every CAD 1 million in investments its bitcoin ETF receives. Bitcoin has come under fire for having an energy intensive mining process. Accelerate has set its sights on running a "carbon negative" bitcoin ETF or taking away more C02 than it adds.
Google Trends
Over the past half-decade, Google searches for fintech startups and digital banking usurped those of traditional financial services, NerdWallet reported. This trend especially gained momentum during the health crisis and stimulus money period. As in-person transactions became impossible, U.S. consumers were interested in learning more about depositing mobile checks, for example.
A few of the fintech firms that have been at the center of Google searches include Chime, Green Dot, Venmo and Cash App. Close to 80% of U.S. citizens rely on these types of mobile banking apps, including Venmo and Cash App by PayPal and Square, respectively. Chime and Green Dot are also on the rise for serving the unbanked and under-banked.
Entrepreneurial Path
One seasoned financial professional is targeting musical artists in his latest venture. John Waupsh, who has served in several capacities at Kasasa, is reportedly gearing up for a new act. Waupsh is preparing to introduce his startup Nerve to the world, an Austin, Texas-based neobank that specializes in providing banking services to musicians. Nerve will begin collecting customer names on a wait list in a collaboration with Piermont Bank in which the musicians will be able to gain access to the security of FDIC-backed accounts for checking and savings.
---