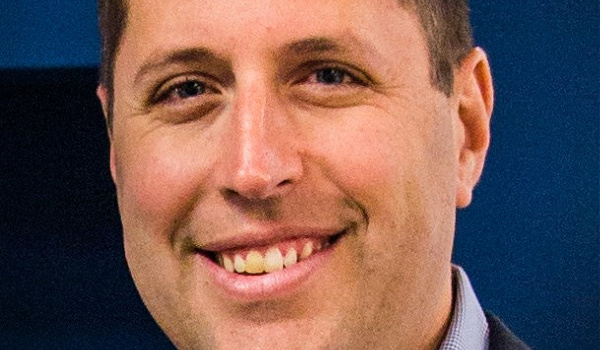 ---
Digital Wealth News is pleased to bring you our "Fintech Luminaries" series – featuring thought leaders within the digital wealth ecosystems. For our latest feature, we'd like you to meet Patrick Murray of STP Investment Services, a collaborative partner providing scalable, transparent, middle and back office solutions to investment managers, funds, and plan sponsors giving them the technology, expertise and confidence needed to focus on core business objectives.
Name: Patrick Murray
Title: Chief Executive Officer
Company: STP Investment Services
---
What are the biggest problems facing the fintech industry in the future?
In addition to providing great SaaS solutions, fintech firms are faced with the growing need to offer robust service solutions for clients and prospects.
A fintech firm's primary objective is to sell additional licenses and seats but in order to win the overall sale in the first place, they're encountering a growing number of prospects that now require managed services to assist with running the software and operations effectively—something many fintech firms aren't positioned to do.
Fundamentally, pure fintech organizations want to build software and license it. And implementation teams are key to ensuring client success, but post-implementation, the only service clients receive is via the support desk—which often can only be reached by email, not by phone. That's not good enough when a user needs an answer right away. The problem is that managing operational services requires a different mindset than building software, and it comes at a lower gross profit margin, which is undesirable for many fintech firms backed by venture capital and private equity.
Anytime an organization licenses a new fintech product, it also takes on the burden of managing a new third party—including due diligence, privacy, and cybersecurity—plus an increased technology footprint for things like integrations, workarounds, missing functionality, configuration complexity and evolving business requirements, creating massive hidden costs.
Ultimately, the goals of the fintech organizations and the clients need to align. Clients should be focused on the end deliverables they need as output from software, sound process, and clean data—not simply adding software that only has the potential to solve for part of what they need.
What has been the biggest success in your firm to date?
We've been fortunate enough to experience a number of successes over the years, but I'm most proud of our dedication to balancing a rapid growth rate with consistent, uninterrupted client service.
We built our business on being the "office down the hall" for our clients, and even as we've grown, we continue to invest deeply in their success with personalized service and support. I think that's where many wealth managers are finding gaps with their technology providers; even the most powerful technology needs to be supported by a foundation of service. Our ability to go above and beyond to meet our clients' needs, outside of our software solutions, perfectly positions us to serve growing wealth management firms.
How do you feel consumers (or if more relevant for your firm – businesses) are adapting to the facet of fintech that your company operates within?
Organizations are moving toward consolidating their list of vendors, and shifting to firms that believe in a partnership and take a more holistic approach to serving their business.
Vendors that approach clients with tunnel vision, laser-focused on one specific component of their business, aren't setting the relationship up for long-term success.
STP Investment Services has continued to implement creative ways to deploy our software and services in ways that meet our clients' specific needs, whether that's through a full and integrated front, middle, and back office solution, or simply a single component of our functionality.
Each client is different, so customizing solutions to align with their unique needs is essential for success. Clients are tired of being sold too much functionality and paying exorbitant prices for things they don't need. Having a flexible menu of software and service solutions is exactly what the market has been asking for. It ensures an appropriate fit from the start, as opposed to hoping clients can fit their businesses into the rigid boxes and inflexible structures many fintech firms provide.
---