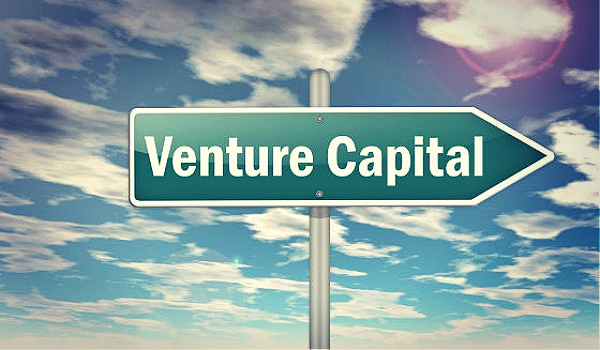 ---
We hope you had a great Labor Day week and enjoyed the tail end of the summer season with a few extra days off. But this week we're back at it with a new roundup of the Top 5 VC deals in digital wealth. We saw a slight drop off in the size of the deals, but even so, four of the top 5 were still over $100M USD. Some additional points:
Two deals were in the auto insurtech sector – surely a trend;
We're continuing to see some substantial deals in African fintech with large fundings;
A rainy day loan and blockchain firm addressing Ethereum shortcomings rounded out our Top 5 list.
Without further ado, here are this week's top 5 fintech VC deals for the week below…
---
Wave | $200M, Series A | Senegal-based mobile financial app | Sequoia Heritage, Founders Fund, Stripe, Ribbit Capital, Partech Africa, Sam Altman (CEO, OpenAI)c |

LinkedIn Firm Overview: "In 2016, we began building Wave, a mobile money product for domestic markets in Africa. The problem: In 2017, nearly 60% of adults in sub-Saharan Africa had no bank account. That's for good reason — the fees are too high, the closest branch can be miles away, and most merchants only accept cash. Without access to financial institutions, people are forced to keep their savings under the mattress. Small business owners rely on lenders who charge extortionate rates. Parents spend hours waiting in line to pay school fees in cash. How we're solving it: We're building financial services to work as they should: no account fees, instantly available and accepted everywhere. In places where electricity, water and roads don't always function, we're creating financial infrastructure that "just works."​ In fall 2017, we launched a mobile app in Senegal for cash deposit, withdrawal, and peer-to-peer and business payments and in July 2019, we launched in Cote d'Ivoire. Our goal is to make Africa the first cashless continent."

HoneyBee | $105.7M, comprised of $5.7M (Series A) & $100M(Debt) | Rainy day loan platform for employers to provide to employees | FFVC, Resolute Ventures, Afore Capital, Rebalance Capital, K50, Financial Venture Studio, Baron Davis (former NBA player), CIM (Debt) |



LinkedIn Firm Overview

: "HoneyBee is a Certified Benefit Corporation® with a mission to give free access to financial support in the workplace providing no-cost rainy day funds and financial education for employees and their families, creating a healthier workforce environment. www.meethoneybee.com"
DealerPolicy | $110M, Series C | Vermont-based auto insurtech | Goldman Sachs Asset Management, 3L Capital, Hudson Structured Capital Management |



Firm Website

: "DealerPolicy is the most trusted and complete digital insurance marketplace for automotive retailers and their valued customers. The company's innovative mobile technology enables car-buyers to view multiple insurance quotes and immediately connect with licensed insurance agents to purchase insurance. With an exclusive combination of partnerships among premier automotive retailers and data providers, an industry-best insurance carrier network, and access to DealerPolicy Insurance licensed agents, DealerPolicy is recognized for its place at the forefront of Insurtech. DealerPolicy Insurance is a licensed insurance agency, with licenses to operate in the lower 48 states."
Offchain Labs| $100M, Series D | NJ-based blockchain startup addressing Ethereum scaling issues | Lightspeed Venture Partners, Polychain Capital, Ribbit Capital, Redpoint Ventures, Pantera Capital, Alameda Research, Mark Cuban |



LinkedIn Firm Overview:

"Offchain Labs is a New York based company that is building a suite of scaling solutions for Ethereum. This includes Arbitrum Rollup, the only EVM-compatible rollup that is currently live on an open, public, and full-featured testnet. Arbitrum Rollup instantly scales Dapps, drastically reducing costs and increasing capacity, without sacrificing on security. Porting contracts to Arbitrum requires no code changes or downloads, as Arbitrum is fully compatible with all existing Ethereum developer tooling."
Marshmallow | $85M, Series B | British auto insurtech | Passion Capital, Investec, Scor |



LinkedIn Firm Overview

: We build insurance products that are cheaper, faster and fairer for everyone 4 ½ years ago, we set off on our mission to build a new type of insurance company. Today, we help hundreds of thousands of customers save money by using tech to their advantage, not ours. And we make sure they're supported 24/7. But there's still a lot of work to do. 99% of our biggest problems are ahead of us. Over the coming years, we plan to launch more products in more countries, growing into one of the most impactful financial services companies. Big ambitions need strong company values…"
We'll be back next week with more news on fintech VC funding.
---