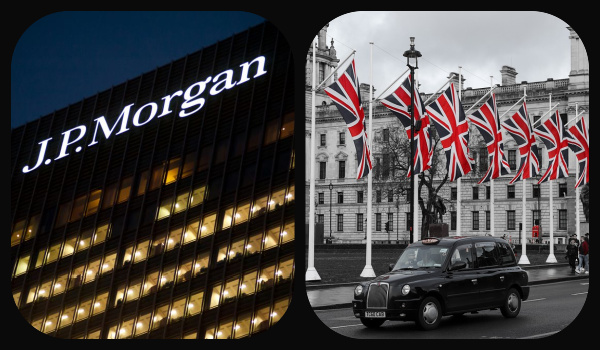 ---
Better late than never. Looks like that's the thinking over at J.P. Morgan. For the very first time in its 222 year history, the banking giant has decided to open its first international expansion. So with a big jump "across the pond," JPM is set to launch its new digital bank…… Chase….. in the UK next week. The official announcement is expected next Tuesday (28th). Bloody cool.
This has been a very well thought out launch, not just a "hey, lets open a branch in London" type thing. Nope, very calculated. JPM first announced the project last January and has hired hundreds of people in the UK to work on the project. Sanoke Viswanathan, head of JPM's international consumer division, recently said "This is a very big strategic commitment from the firm's standpoint." He added "We will spend hundreds of millions before we get to break-even and get to a place where this is a sustainable business, and we're not in a rush." So lets hope this calculated plan really does pan out. If it does, JPM plans to expand the Chase digital bank in Europe as well as Latin America over time.
Chase will start out with only current accounts (British-speak for a US checking account) that include a rewards program with future products including mortgages, investment advisory and personal lending planned. Indeed, JPM acquired British digital wealth robo-adviser Nutmeg over the summer as part of its expansion plans.
To be sure, Chase will be making a splash into a very crowded market. Its competitors are numerous, and include players in different banking categories. For example, there are the "Neobanks" (digital only banks) such as Starling, Monzo and Revolut (which, by the way, just announced free stock trading here in the US). Then there's a "direct bank" like fellow behemoth Goldman Sachs' young brand Marcus. So far their only product is savings, but Marcus does plan to expand with an app and robo-adviser as well. And finally, the entrenched incumbents like Lloyds Bank, NatWest, Santander, HSBC, and Barclays currently dominate this space. Tough competition. But, JPM has Jamie Dimon.
So let the banking wars begin, and Cheerio Mate.
---