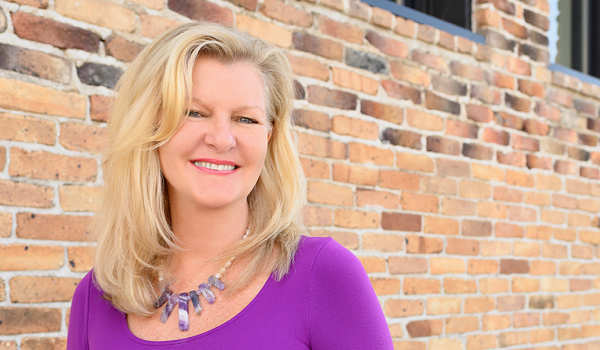 ---
Greetings from Digital Wealth News™ !
Hello Fintech Friends! This week we've added a new Op-Ed section and we have a POWERFUL one today on thwarted fintech innovation from regulators, along with a deeper dive into behavioral finance and a look at J.P. Morgan's jump across the big pond, plus more. READ UP!!
Cindy Taylor, Publisher
---
In our Wealthtech Insider column, the Orion Advisor team delves deeper into behavioral finance and explores the topic of investor emotion, and how not to beat it, but to join it;
In our Fintech Corner column, we hear about Practifi's recent accolades in the CRM category at the annual Wealthies awards in NYC;
In our REAL CLEAR CRYPTO column, we visit with Dr. Don Basile, Chairman and Co-CEO of Roman DBDR, to discuss how innovations in digital wallets will drive the mass adoption of cryptocurrencies
Bill Taylor of Entoro Investments updates us on the markets this past week and movement in gold, S&P 500, BTC & ETH in The Taylor Report (9/21/21).
We finish out the week with more great original content from the DWN editorial team and contributors, including the following posts…
---
DWealth Muse Podcast Series: Episode 30 – The Renaissance of the Retail Investor
DWealthMuse host, Dara Albright, and guest, Brian Dally, CEO and Co-founder of Groundfloor, discuss the renaissance of the retail investor, the future of micro-investments and what this all means for financial advisors.
Well Blimey! Bloody Cool, J.P. Morgan
Author Bill Taylor explores the launch of JPM's new British digital bank, Chase, debuting next week in the UK and its ramifications for the industry
The Week in Digital Wealth (9/22/21)
Suspicious options trades at Goldman, JPMorgan's new digital bank in the UK & MoneyLions jump into crypto trading are covered this week, and more
Advisor Tech Talk (9/22/21)
This week we review news from RIA in a Box, Sawtooth Solutions and Brrokstone, amongst others, in our weekly column covering wealthtech
Top 5 VC Deals of the Week in Digital Wealth (9/22/21)
We take a look at the top VC deals in fintech for the past week, including two in the POS category, and America's first digital bank plus more
Op-Ed: Why Are Regulators Trying to Thwart Economic Democracy?
One doesn't have to be a conspiracy theorist to question the SEC's action with respect to its recent treatment of fintech companies
Fintech Luminaries – Meet Sabrina Bailey of Refinitiv, an LSEG business
For our latest feature, we'd like you to meet Sabrina Bailey of Refinitiv, an LSEG (London Stock Exchange Group) business, one of the world's largest providers of financial markets data and infrastructure, serving over 180,000 wealth advisors and connecting over 5 million investors globally
---
Webinars
COMPLIMENTARY LIVE WEBINAR-SESSION #2: Real World Applications of Blockchain and Cryptocurrency
This is part 2 of an 8-part webinar course is designed to support financial advisors in their efforts to have constructive and informed client engagements on digital asset investment opportunities. Currently pending approval: CE credit towards the CIMA®, CPWA®, CIMC®, and RMA® certifications
COMPLIMENTARY LIVE WEBINAR-SESSION #1: Introduction to Cryptocurrencies and Blockchain Technology
Register here to view a replay of the "CRYPTOCURRENCY FINANCIAL ADVISOR CERTIFICATION – Session #1: Introduction to Cryptocurrencies and Blockchain Technology" webinar and earn 1 hour of CE credit towards the CIMA®, CPWA®, CIMC®, and RMA® certifications
---
Curated Industry Content
Check out our homepage for other great content, read up and GET YOUR SMART ON about the future of digital wealth!!
Wishing you and yours a great week!!!

ABOUT DIGITAL WEALTH NEWS:
Our content creation and amplification platform includes insightful industry news & market commentary, meaningful partner content and executive profiles you won't find elsewhere.
Special thanks to our Chief Technology Officer Michael Fabing and my partner (and husband) Bill Taylor on their efforts to roll out this new enterprise. I also want to thank our friend and partner Dara Albright, one of the most important fintech thought leaders in the world, who has recently joined Digital Wealth News as a partner and host of our ground-breaking podcast series Dwealth Muse and will be spearheading our new joint venture education initiative – DWealth Education.
Our editorial coverage takes a new view toward the fintech revolution as it has evolved and matured, featuring industry news, thought leadership, and the latest industry press.
Digital Wealth News ™ was Created with the Following Key Parameters:
Daily Editorial & Weekly Newsletter pushing stories to Website – https://dwealth.news/ – and social media channels
Weekly Newsletter emailed to proprietary database of RIAs, wealth managers, VCs, hedge funds, fintech professionals and organic sign-ups –plus- select names from Fintrx, Crunchbase and other key databases
Light but authoritative editorial feel – non-technical – but informative. Digestible business read for those interested in, affected by, or involved in the new digital wealth economy;
Coverage of Digital Wealth Topics Including the Following Categories:
Digital Currencies & The New Token Economy
Security Tokens
Trading Technologies
Digital Investing Platforms
WealthTech & Robo-advisors
Fintech At Large
Legal & Legislative Issues & More
Sign up for our free newsletter, reach out to me on Linkedin, Twitter or Facebook and thanks for stopping by!!
---