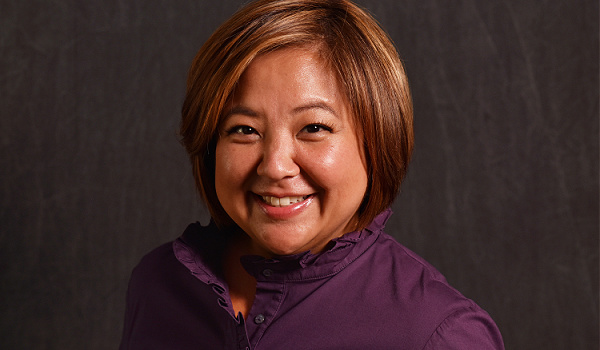 ---
Regulatory technology and compliance solutions provider for the financial services sector, ComplySci, acquired National Regulatory Services (NRS) in a transaction announced on October 21.
NRS is an advanced provider of compliance consulting services and technology solutions with over three-decades supporting investment advisers, broker-dealers, hedge funds, private equity firms, insurers and other financial services firms.
NRS will continue to operate under its existing brand and leadership. Previously, NRS was part of Accuity, a LexisNexis® Risk Solutions company and a part of RELX, the global provider of information-based analytics and decision tools for professional and business customers.
The combination of the two companies creates expanded capabilities in supporting a broad spectrum of compliance needs among financial services firms, according to ComplySci CEO Amy Kadomatsu.
According to Kadomatsu, the deal "creates a truly differentiated offering of technology-driven, automated RegTech capabilities, combined with NRS' hands-on personal compliance guidance based on 30-plus years of experience, insight and technical understanding."
In previous conversations with Digital Wealth News, ComplySci has noted the significant opportunity the firm sees with rising demand for regtech solutions of all kinds – including employee compliance software and expertise – among venture capital and private equity firms.
DWN recently connected with Kadomatsu to discuss her views on regtech growth opportunities with this segment of the financial services sector, and how her company's acquisition of NRS positions ComplySci for the future.
DWN: What is the typical profile of the type of venture capital or private equity firm supported by ComplySci, and why is there rising demand among these firms for the company's employee compliance software and solutions?
Kadomatsu: Compliance takes enormous time and resources to manage manually. You want a platform that mitigates risk for the firm now and scales as you grow the organization.
We work with a wide array of venture capital and private equity firms, but what our clients in this space have in common is complexity.
Private equity or venture capital firms often need to track employees' personal trading, gifts and entertainment, political contributions, outside business affiliations, or participation in expert networks.
Outside business affiliations and social media activities may need to be disclosed, and confidential deal information needs to be managed.
In our experience, venture capital and private equity firms have been quick to grasp how a system like ComplySci benefits more than just the compliance team.
With the solutions we offer, data becomes more integrated and accessible, while software integrations allow for greater efficiencies across the entire business.
DWN: How will the acquisition by ComplySci of NRS enhance the service experience offered by the combined company to venture capital and private equity firms?
Kadomatsu: Our acquisition of NRS will combine ComplySci's industry-leading compliance software technology with NRS' 30-plus years of experience with hands-on compliance consulting and education.
Combined, we can offer venture capital and private equity firms the best of both worlds: On the one hand, we're delivering modern compliance software to streamline and automate processes.
At the same time, these offerings are coupled with experts who can provide personal guidance to help clients use the software effectively within their business.
DWN: In your experience, what are the top three potential employee compliance issues that keep relevant executives at venture capital and private equity up at night?
Kadomatsu: I've said it before, but I'll say it again – venture capital and private equity firms benefit from investing in their compliance teams and compliance software.
This is especially so now that employees are returning to the office after 18+ months of remote work. Employees will need a refresher on compliance requirements. Compliance teams are focused on expanding employee training and reviewing their firm's policies.
The scope of employee compliance is expanding as technology evolves and regulatory requirements increase, but many compliance teams at venture capital and private equity firms are working with manual or outdated systems, making it difficult to manage amount of information they need to adequately mitigate risk to the firm.
For example, in one of our latest ComplySci Stats surveys: 60% of respondents said they have seen a recent increase in gifts and entertainment activity, and 64% of respondents said they are proactively re-training employees on their gifts and entertainment policies.
DWN: What do you see as the trends that will define the intersection of employee compliance and technology for venture capital and private equity firms?
Kadomatsu: Compliance teams have been seeing their responsibilities expand for some time, and this accelerated during the pandemic.
In fact, we recently learned that 84% of compliance professionals have seen their scope of work increase in the last 18 months.
Much of this increase was driven by the shift to remote and hybrid work, which is a trend we will continue to see.
As employees spread out across different locations and use more technology to communicate, compliance responsibilities will keep expanding.
And let's not forget how the GameStop / Roaring Kitty situation of 2021 has highlighted the complex regulatory, compliance, and ethical issues related to employee monitoring. There's no question this will continue to be an important topic in the year ahead!
As technology continues to evolve, employees of venture capital and private equity firms are using a wide variety of communication tools to communicate with colleagues and clients.
The employees of these firms could be active on YouTube, share information on social media, speak on podcasts, or participate in online forums. This escalates potential compliance complexities for the firms that employ them.
---