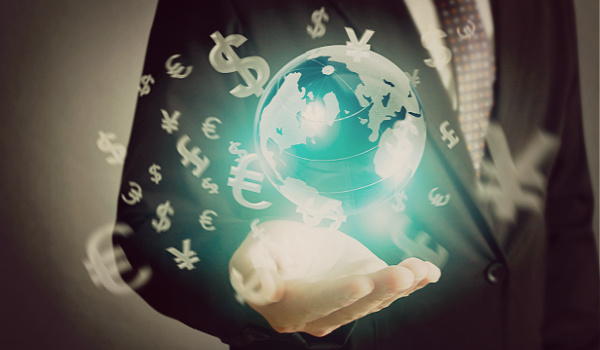 ---
By: Gerelyn Terzo 
Facebook is now Meta. Fiserv is doing its part to bolster crypto mainstream adoption among consumers and merchants. Fintechs are coming to America for their IPOs. Mark Cuban's NBA team is going further down the bitcoin rabbit hole, and Visa is in the hot seat with regulators.
Tech Titans
Facebook caused a stir last week when it revealed it is changing its name to Meta. The name-change is a display of Mark Zuckerberg's $10 billion bet on the metaverse, a virtual reality world that he believes is the "next frontier" in technology. Popular brands like Facebook, Instagram and WhatsApp will keep their names, while the parent company that was formerly known as Facebook is now called Meta. In addition, Facebook's stock will get a new ticker symbol and will start trading as MVRS on Dec. 1. Facebook's name change comes as the company has been the target of a whistleblower campaign in which former employee and data scientist Frances Haugen has been testifying before U.S. Senators about the company's alleged preference for "profit over safety."
Amazon Web Services (AWS) is on the crypto hunt. The company is hiring a digital asset specialist to help drive crypto adoption, according to a job listing on LinkedIn. The new hire will work with Amazon customers including fintech firms to help the companies overhaul the way they transact in digital assets across cryptocurrencies, CBDCs, stablecoins, NFTs and more. The required qualifications include experience with blockchain technologies.
Billionaire Mark Cuban has combined his two worlds of sports and technology. Cuban's NBA team, the Dallas Mavericks, has partnered with cryptocurrency platform Voyager Digital in a five-year deal in which the mission is to accelerate crypto mainstream adoption. They will focus on education, community programs, and fan engagement incentives to teach Mavericks fans about cryptocurrencies and the Voyager app with a view to make crypto more accessible. The Mavericks and Voyager kicked off the partnership by giving away a prize of $100,000 in bitcoin to one fan in an on-court competition.
Deals & Payments
Nubank, a Brazil-based fintech startup, plans to go public in a US-based IPO. The Latin American digital bank has a valuation of $30 billion attached, based on its latest fundraising round, which included participation from Warren Buffett. According to Reuters, Nubank's IPO could take place before the end of the year. In the U.S., new issues have been embraced by investors of late compared to a lagging Brazilian market. Nubank was profitable in H1 2021 and could fetch a valuation of over $55 billion in its public market debut.
The buy now pay later (BNPL) space is heating up. FirstCash, which operates pawn stores, is buying POS payments company American Finance First (AFF) to expand into the burgeoning BNPL market. The transaction, which has a price tag of $1.17 billion, gives FirstCash access to more than 6,500 merchant partners on the AFF network. AFF gives consumers the opportunity to pay as they go for up to $5,000 in flexible payments across many merchants.
Payments and fintech firm Fiserv has partnered with digital asset exchange Bakkt to bolster the mainstream adoption of cryptocurrencies. The Fiserv/Bakkt collaboration is focused on merchants, giving businesses the opportunity to expand their payment options. In addition, Bakkt also inked a deal with Mastercard through which shoppers will be able to purchase cryptocurrencies via Bakkt custodial wallets. Bakkt recently went public via a SPAC deal with VPC Impact Acquisition Holdings. Shares hit a fresh all-time high in the wake of the new partnerships. Fiserv, meanwhile, reported disappointing Q3 earnings in which the company lost a "large processing client."
U.S. regulators are concerned about the way Visa is liaising with fintech companies. The DOJ in a probe is focusing on Visa's dealings with fintech giants as part of a wider investigation into the card company. In particular, regulators want to know more about perks that Visa extended to leading payment platforms like Square, PayPal and Stripe and whether they prevented these fintechs from working with Visa's competitors. Visa revealed the DOJ probe in the spring, saying at the time that it centered on the company's debit-card procedures.
Stripe and Klarna are teaming up for a buy now pay later initiative. As a result of the partnership, merchants should find it easier to add BNPL options to their payment methods, giving consumers the opportunity to pay in installments. The feature is available for merchants on the Stripe platform across the U.S., Europe and the U.K. Klarna is valued at $46 billion based on a fundraising round in which SoftBank was the lead backer.
It's safe to say that Coinbase's NFT initiative is gaining traction. According to the Stock Market News Twitter account, cryptocurrency exchange Coinbase has a waiting list that is 2.4 million users strong for its emerging NFT Marketplace. As the Crypto Community likes to say, it's probably nothing.
Source: Twitter 
Wall Street Minute
Online broker Robinhood has started testing a robo-advisor wealth management tool. Select customers are giving the new feature a whirl and are offering feedback on preference such as "self-reported risk tolerance, income and financial goals," according to a Robinhood statement cited by AdvisorHub. Based on those responses, the robo advisor tools will make investment recommendations.
Wall Street is slowly coming around to cryptocurrencies. Citi CEO Jane Fraser said in an interview with Yahoo Finance that digital assets will have a role in the future of financial services and markets. She is looking toward real-time payments, saying that digital currencies could play into that.
Meanwhile, one Wall Street executive has left legacy finance for crypto. JPMorgan's Joshua Barraclough is decamping for digital asset exchange BitPanda Pro, where he was named CEO. While at the bank, he co-led digital innovation out of London and spearheaded the fintech team. Barraclough's task is to turn "Pro into the No. 1 exchange in Europe and beyond," according to the announcement. BitPanda Pro is a crypto trading platform for professional traders and institutions.
---