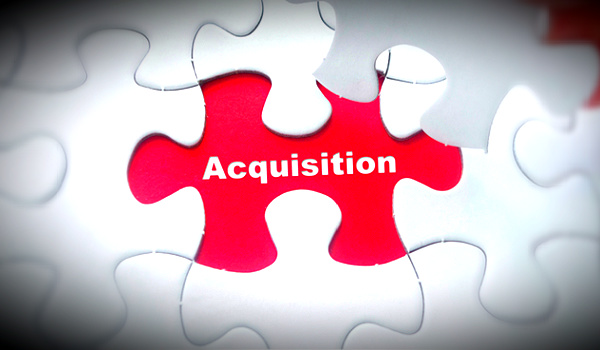 ---
Docupace, the provider of back-office automation solutions for wealth management firms, made a big M&A splash this week at the Riskalyze Fearless Investing Summit in Palm Springs, with Docupace's announcement of its acquisition of PreciseFP.
It is the second acquisition Docupace has made since May, representing another step in the expansion strategy of CEO David Knoch, who took over the reins in April 2020, when the Los Angeles-based company received a significant equity growth capital investment from FTV Capital Management.
We sat down with Mr. Knoch just after news of the announcement broke to discuss Docupace's go-forward strategic vision and how the acquisitions of PreciseFP and – five months ago – of jaccomo align with the company's growth plan that Knoch has developed.
---
DWN: How has Docupace's strategic direction evolved since FTV made its investment in 2020?
You're absolutely correct that the investment from FTV Capital was a major inflection point for us. I came to Docupace with the close of that deal, and I can honestly say that the past 17 months have been one of the most dynamic periods in my career.
Our goal going forward as an organization is to build the back-office ecosystem of technology services and solutions that will enable wealth management firms to operate with greater efficiency than ever before.
Part of that strategy involves organically developing our offerings, and part of it involves acquisitions, such as our deal to acquire jaccomo in May, as well as the PreciseFP transaction.
At each step, we face a build-or-buy decision, and as a management team we're listening to our clients and the market to target the areas with the most potential impact.
DWN: How does the acquisition of PreciseFP fit into Docupace's overall strategy?
The acquisition amplifies and enhances Docupace's existing new account opening and client onboarding capabilities by streamlining the process of collecting client data.
PreciseFP's mobile-friendly platform connects with CRM systems and financial planning platforms to facilitate the smooth migration of data, which frees advisors to spend more time on client service.
Even though digital wealth technology has come a long way, new account opening and client onboarding are still arduous, paper-based processes that are among the most cumbersome part of client interactions.
It's an example of how the wealth management industry has overinvested in front-end services at the expense of back-office operations, which could be much more meaningful in terms of improving client and advisor experiences, if given due attention and investment.
By bringing on PreciseFP, Docupace will be in an even stronger position to address these challenges for the industry.
DWN: How does this deal connect with jaccomo acquisition you made earlier this year?
As a corporate function, compliance is a significant cost center for wealth management firms, but one that is nonetheless crucial to continued operations.
We were attracted to jaccomo because it provides technology tools that enable firms to turn what is a necessary part of their organization into a competitive advantage, by helping them run compliance and compensation functions more efficiently.
That's essentially what Docupace strives to do, on a larger scale, for all back-office capabilities – to help our clients gain more greater operational efficiency by streamlining and automating individual functions, as well as building the integrations that'll enable all the tools and platforms that power these functions to work well together.
We've also seen with adding the jaccomo team, expanding our footprint and adding values-driven, skilled, experienced people to our culture is a wonderful catalyst for pushing our organization forward.
Our company culture and our high-level of employee participation in driving our culture is the beating heart of our fast-growing and change-minded organization. It is the vital, unifying force that drives all of us each day.
---