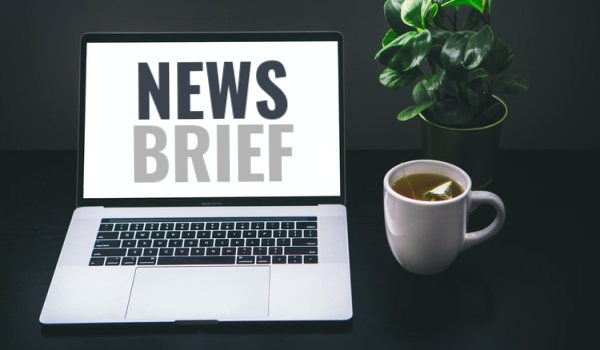 ---
OMAHA, Neb, October 21, 2021 – To help independent financial advisors become a one-stop shop for all of their clients' financial needs, Orion Advisor Solutions ("Orion") is now live with Orion Cash & Credit, Powered by Focus Client Solutions ("Orion Cash & Credit") on its Wealthtech platform after completing a successful beta program earlier this year. Orion Cash & Credit now allows all advisors doing business with Orion to offer sophisticated lending and cash management solutions that fully integrate with Orion's advisor and client portals providing an efficient, simplified experience for advisors and their clients.
Powered by a joint venture announced earlier this year with the Focus Client Solutions ("FCS") business of Focus Financial Partners Inc. ("Focus"), Orion Cash & Credit includes access to a range of securities-backed and insurance premium finance lines of credit, commercial and business loans, and mortgages, as well as FDIC-insured deposit programs at competitive rates for portfolio cash. These solutions are made available through a trusted network of banking partners.
"Advisors within our beta saw firsthand how the addition of lending and cash management solutions opened the opportunity for new business and fortified their existing relationships," said Jason Moore, Orion's Chief Solutions Officer. "Nearly half of all investors say they want a single financial institution to handle their money needs, but only a third are actually receiving that kind of service."
"We are excited by the success the beta program had," said Rudy Adolf, Founder, CEO and Chairman of Focus. "FCS enabled the advisors participating in the program to offer their clients highly personalized solutions to their cash management and credit needs. Having access to the expertise of the FCS team, combined with the benefits of Focus' scale and purchasing power, will continue to deliver significant value to advisors who take advantage of Orion Cash & Credit."
During the well-received beta program, advisors accessed the lending and cash management solutions provided by Orion Cash & Credit to solve financial challenges for their clients, such as:
Multiple personal and trust accounts offered through a held-away cash management program allowed a family to protect the money they received from a liquidity event. The resulting portfolio cash was 100% FDIC insured, with yields higher than rates offered by most custodians and banks.
A new line of credit through Orion Cash & Credit helped a business owner secure funding to increase production to meet the growing demand for their product. The positive experience resulted in several additional referrals to the advisor.
The capabilities of Orion Cash & Credit now fully integrate with Orion's technology framework allowing advisors to initiate new loan requests automatically and manage these loans within the Orion Client Portal. In the future, these loans will connect to financial plans via Orion Planning to monitor the loan and showcase its value as an asset or liability through custom and dynamic reporting capabilities.
"For our business, the solutions provided by FCS deliver a competitive advantage, allowing us to compete even better with wirehouses and large banks. Now advisors doing business with Orion can have the same competitive edge," said Joe Sweeney, Managing Partner at Cornerstone Wealth Group, a Focus partner firm.
About Orion Advisor Solutions
Orion Advisor Solutions is the premier provider of the tech-enabled fiduciary process that transforms the advisor-client relationship by enabling financial advisors to Prospect, Plan, Invest, and Achieve within a single, connected, technology-driven experience. Combined, our brand entities, Orion Advisor Tech, Orion Portfolio Solutions, Brinker Capital Investments, and HiddenLevers, create a complete offering that empowers firms to attract new clients seamlessly; connect goals more meaningfully to investment strategies and outcomes, and ultimately track progress toward each investor's unique definition of financial success. As a result, Orion supports more than 2,200 advisory firms with $1.7 trillion in assets under administration and an additional $60 billion of combined assets (Orion Portfolio Solutions and Brinker Capital) across the wealth management platform (as of September 30, 2021), making Orion the platform of choice for growth-focused advisory firms looking to strengthen their client relationships, gain a competitive edge in a crowded marketplace, and build strong, profitable businesses. Learn more at www.orion.com.
---