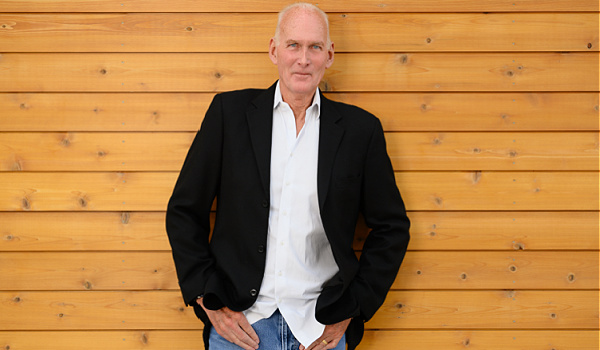 Simple Thoughts in Complex Markets
By Bill Taylor, Contributor/CIO-Entoro Investments
---
The opinions expressed below are my own & do not necessarily represent those of Entoro Investments or any of its affiliates
---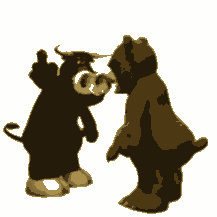 Bullish for week of 10/19
ETH BTC

Neutral for week of 10/19
S&P 500

Bearish for week of 10/19
GOLD


10/19/21 Closing Prices:
Bitcoin: $62,199.73 (+224.52)
Ether: $3,791.57 (-$6.62)
Gold: $1,760 (+$5.00)
S&P 500: 4,519.63 (+33.17)
Trading Summary Notes for Tuesday, 10/19/21:
What's new?
BITCOIN jumps up almost 10% (week on week) as SEC approves first BITCOIN (futures) ETF……..BTC just under all time highs………ETH in shadow of BTC still moves quietly up 8% (week on week)…..knocking on the $4K door…….GOLD struggles to hold "happy rally" and goes nowhere…….interest rates ticking up (10 yr over 1.6%)……..inflation still "hot" and not transitory………S&P 500 rockets up to new highs……equities just go up, up, UP……….no more bears anywhere…..I am, but it hurts.
AN ETF USING FUTURES IS NOT THE SAME AS HOLDING THE ACTUAL UNDERLYING ASSET. THAT GOES FOR BITCOIN AND THE NEW PROSHARES BITCOIN FUTURES ETF (BITO). JUST SAYING.
What to do now?
Not to be redundant, but……BUY BITCOIN……….BUY ETH………SELL GOLD………S&P 500………I guess equities can only go up…….forever???…….I give up on short S&P 500…..go NEUTRAL……now, if I give up it, has to be the top for equities.
THE DEFINITION OF INSANITY IS DOING THE SAME THING OVER AND OVER AND EXPECTING DIFFERENT RESULTS. LISTENING GOLD BUYERS? INTEREST RATES ARE GOING TO CRUSH YOU.
Trading Thoughts:
BITCOIN…..$95K;
BTC heading to new all time highs;
Expect year end rush into BITCOIN;
ETH getting ready for big breakout. GO ETH;
Upside target for ETH…..$4,500;
GOLD will continue to struggle to compete with BITCOIN and fight off potential higher interest rates;
10 year treasury holds above 1.6%…….GOLD goes to $1,700;
10 year treasury goes to 1.8%………GOLD goes to $1,650;
Target for GOLD…..$1,625-$1,650;
GOLD not the safe haven anymore…..times have changed;
S&P 500…..gone neutral……this is crazy time;
Expect S&P 500…….just remember, when markets go down there will be no time to get short. Be ready;
Equities have a whole lot of good news priced in; valuations are way too extended…..too much margin holdings, too. WARNING AGAIN!
Current trading positions:
LONG BITCOIN
LONG ETH
SHORT GOLD
---
We compare the price of Bitcoin, Ethereum, Gold & the S&P 500. We use the CME Bitcoin Indexes (BRR & BRTI) and the CME Ethereum Indexes (ETH_RR_USD) & (ETH_RTI_USD) for reference as well as the London Bullion Market afternoon price settlement on the digital assets & gold.
---
Bill Taylor is Managing Director/CIO at Entoro Investments & is widely published in financial industry media throughout the world