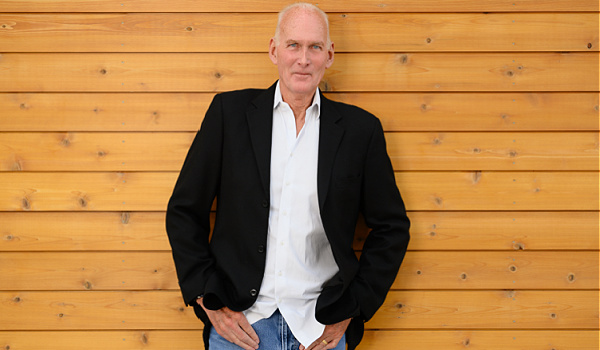 Simple Thoughts in Complex Markets
By Bill Taylor, Contributor/CIO-Entoro Investments
---
The opinions expressed below are my own & do not necessarily represent those of Entoro Investments or any of its affiliates
---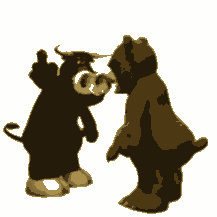 Bullish for week of 10/12
ETH BTC

Neutral for week of 10/12
NONE

Bearish for week of 10/12
S&P 500 GOLD


10/12/21 Closing Prices:
Bitcoin: $56,841.86 (-$549.65)
Ether: $3,517.01 (-$71.50)
Gold: $1,751 (+$8.00)
S&P 500: 4,350.65 (-10.54)
Trading Summary Notes for Tuesday, 10/12/21:
What's new?
A U.S default was averted…..for now……as "can" got got kicked down the road to December…….Halloween is coming and ……BITCOIN is in the midst of a year end rush to new BIG highs……BITCOIN popped up over 13% (week on week)……ETH went along but only picked up a touch………GOLD (remember GOLD?) stayed unchanged (again, week on week) as interest rates ticked up nullifying inflation talk………S&P 500 struggles to hold up and goes basically nowhere…..so other than BITCOIN, a dull week.
REMEMBER (IT'S ONLY BEEN TWO MONTHS) EL SALVADOR MADE BITCOIN LEGAL TENDER? PEOPLE WERE PROTESTING? YEAH, WELL PROTESTS ARE GONE AND CITIZENS ARE HAPPY NOW. FUNNY HOW THAT WORKS.
What to do now?
If you love BITCOIN (I do) and believe BITCOIN rockets to new highs (I do) buy dips…..expect dips to be shallow…….so, buy BTC.……….ETH will follow BTC with a strong 4th quarter/year end rally……buy ETH……..sell/hold GOLD…..don't get excited and don't pay up for GOLD…..not worth it……expect surprise interest rate spike……sell all rallies in S&P 500………bulls have lost momentum………bears will take over.
HEARD THE LATEST JOKE ABOUT THE FED? THEY STILL THINK INFLATION IS TRANSITORY. THINK ABOUT IT, IT'S REALLY FUNNY.
Trading Thoughts:
BITCOIN still heading to $95K at year end;
Expect year end rush into BITCOIN;
ETH bottomed at$2,700-$2,800……..(nice call, thanks Bill)
Upside target for ETH…..$4,500;
GOLD will continue to struggle to compete with BITCOIN and fight off potential higher interest rates;
10 year treasury holds above 1.6%…….GOLD goes to $1,700;
10 year treasury goes to 1.8%………GOLD goes to $1,650;
Target for GOLD…..$1,625-$1,650;
GOLD not the safe haven anymore…..times have changed;
S&P 500 sell the rallies;
Expect S&P 500 and equity markets to retreat. When markets go down there will be no time to get short. Be ready;
S&P 500 "dips" to 3,500-3,700;
Equities have a whole lot of good news priced in; valuations are way too extended…..too much margin holdings, too. WARNING AGAIN!
Current trading positions:
LONG BITCOIN
LONG ETH
SHORT S&P 500
SHORT GOLD
---
We compare the price of Bitcoin, Ethereum, Gold & the S&P 500. We use the CME Bitcoin Indexes (BRR & BRTI) and the CME Ethereum Indexes (ETH_RR_USD) & (ETH_RTI_USD) for reference as well as the London Bullion Market afternoon price settlement on the digital assets & gold.
---
Bill Taylor is Managing Director/CIO at Entoro Investments & is widely published in financial industry media throughout the world