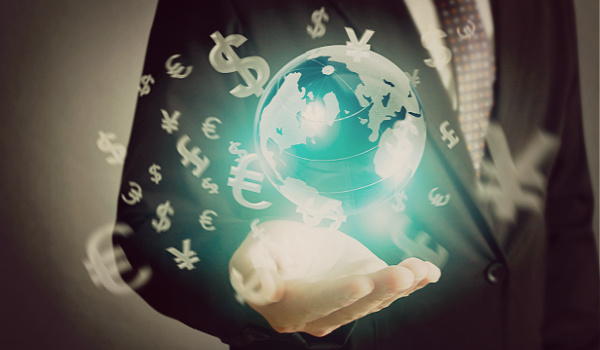 ---
By: Gerelyn Terzo 
The pipeline for fintech IPOs and SPAC deals continues to fill in Q4. Legacy tech companies are increasingly looking to blockchain technology and cryptocurrencies. Cannabis bankers are helping the industry to become legitimate in the eyes of financial institutions. Jamie Dimon still has an axe to grind with bitcoin, and after Facebook's massive outage, Big Tech might not be ready for its payments debut.
Deal Landscape
AvidXchange is targeting a valuation of close to $5 billion for its upcoming IPO. The payments company is looking to offload 22 million shares in the range of $23-25 apiece. Previously AvidXchange had a price range of $21-23 per share. If it can achieve the high end of the updated range, it will raise as much as $550 million in the deal. AvidXchange's revised strategy is a sign of strengthening investor demand for fintech stocks. Digital payment companies have been on a roll amid a shift in the industry landscape in a post-COVID world.
An IPO is also brewing in the cryptocurrency industry. Bitcoin mining company Bitfury is planning to go public in Europe and is eyeing an Amsterdam or London listing, according to reports. The Daily Telegraph says Bitfury could have a "price tag in the billions of pounds," and its IPO is likely to be Europe's largest for a crypto company. The bitcoin hardware and software tech giant, which is based in the Netherlands and also has a legal presence in the U.K., is eyeing a public listing in the next 12 months. Galaxy Digital, which is run by billionare Mike Novogratz, is one of Bitfury's backers. Bitfury has engaged Deloitte for its battle plan.
Capital One has scooped up Boston-based travel tech startup Lola as part of its strategy to bolster its fintech presence in the city. Lola's management team, including co-founder Paul English and CEO Mike Volpe, will become part of Capital One. They will run the banking operations out of tech-heavy Kendall Square. Lola's business was all but crippled by the pandemic in response to which they changed their model to cover expense management for more than just travel.
NerdWallet has filed its paperwork with the U.S. SEC for an IPO, revealing that the company had revenue of $181.6 million in H1 2021. This is an increase of more than 30% in the year-ago period. NerdWallet, which provides consumers with advice on credit cards, mortgages and other financial milestones, boasts 21 million unique monthly users and recently expanded across the pond.
Cannabis Banker
California's North Bay Credit Union is readying a platform meant to support financial institutions in servicing the cannabis industry amid heavy regulation. The new platform, which is called HigherGrowth, will make its debut at the end of this month and other financial companies across the U.S. can use it for a monthly fee. Cannabis companies have a difficult time obtaining accounts at banks and credit unions due to the government's classification of the industry despite the fact that cannabis is legal in dozens of states. Meanwhile, cannabis companies are poised to generate $40 billion in revenue in the coming years, which makes managing cash that much more difficult and less secure.
Tech Talk
Billionaire tech entrepreneur Michael Dell believes that blockchain technology is "probably underrated," according to an interview he did with the NY Times Dealbook. Dell the company still makes PCs, but it also expects that blockchain technology can diversify its revenue stream, in addition to autonomous vehicles and artificial intelligence. The blockchain fits into Dell's Infrastructure Solutions Group division, which focuses on data and which generated revenues of $8.4 billion in Q2.
Dell is not the only legacy tech company that is eyeing the blockchain. Card giant Visa has its sights set on cryptocurrencies and is currently hiring for jobs in the field. According to Cuy Sheffield, head of Visa Crypto, the company is looking to fill new roles across "B2B marketing initiatives" that bridge the divide between Visa's traditional network and the "cryptocurrency ecosystem."
Source: Twitter 
JPMorgan CEO Jamie Dimon still fails to see the value of bitcoin. In a recent interview with Axios, Dimon criticized bitcoin for having "no intrinsic value." He expects that "regulators are going to regulate the hell out of it," especially if it's being used for nefarious purposes such as "tax avoidance and sex trafficking and ransomware." The bitcoin price is currently hovering at $57,000 and is close to a new all-time high.
Payments Push
Consumers are not afraid to make major purchases online. According to a recent survey by PYMNTS and Rightpoint, close to two-thirds of shoppers polled revealed they plan to buy big-ticket items in the next year, which bodes well for the state of the economy. More than half of tech-savvy millennial consumers who are in that cohort say that they will make these big-ticket purchases digitally. Meanwhile, nearly 60% of the young generation would even consider buying property online.
It's no secret that Big Tech has their eyes set on payments, but outages across Mark Zuckerberg's platforms last week suggest they might not be ready for prime time. Facebook suffered a massive outage, preventing users to connect for about six hours and making rival platforms such as TikTok look even better. The outage also affected Instagram, leaving influencers who use the platform to generate income to consider other options. According to a report on CNBC, small business owners who depend on Facebook, Instagram and Whatsapp for revenue experienced financial losses ranging from a few hundred dollars to $5,000 or more from the downtime. A Facebook exec attributed the outage to "configuration changes on the backbone routers."
In China, the government has no intentions of stopping its targeting of fintech companies. In fact, China's central bank is looking to tighten the reins on payments companies further in its attempt to "curb monopolies and actively deal with algorithm discrimination and other new forms of anti-competition behavior." Meanwhile, Beijing-based internet giant Ant Group is in the middle of a government-led restructuring that has seen its registered capital increase to CNY 35 billion from just under CNY 24 billion. Ant Group said it bolstered its capital to facilitate growth and to comply with government mandates. China's government thwarted Ant Group's IPO a year ago.
---