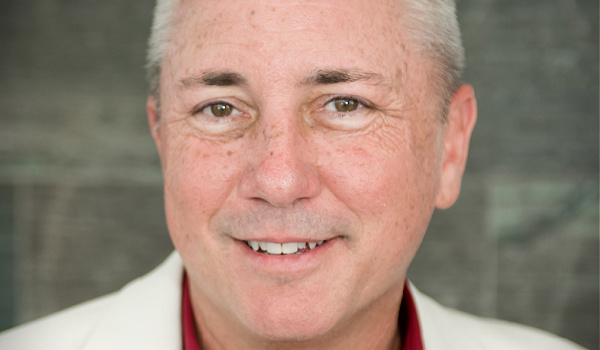 ---
Digital Wealth News is pleased to bring you our "Fintech Luminaries" series – featuring thought leaders within the digital wealth ecosystems.  For our latest feature, we'd like you to meet Chad Parks of Ubiquity Retirement + Savings, which provides solutions that enables advisors to deploy their client portfolios in a more intelligent way with a main focus on managing risk.
NAME: Chad Parks
TITLE: Founder and CEO
COMPANY: Ubiquity Retirement + Savings
---
What does your firm do/offer within the fintech sector?
Ubiquity Retirement + Savings is a financial technology company that offers software as a service (SaaS) and business process outsourcing (BPO) software solutions with a focus on retirement saving. Historically, the small business space has been underserved causing 80 million individuals to not have access to a retirement savings option and 42% of workers to not have access to a workplace retirement plan, both pre-pandemic. Given that traditional models and legacy systems are costly and ineffective for small businesses, Ubiquity pioneered a solution specifically designed for the small business space.
What area/s of fintech do you believe will grow the most in the coming 5 years?
In the next five years, I expect the industry to be hyper-focused on individuals and holistic solutions to their financial planning needs. In a sense, many pieces of the puzzle are being solved for individuals through fintech. For example, apps that support easy access to stock trading and data aggregators that provide financial snapshots. However, we have yet to see end-to-end planning for individuals that takes a comprehensive picture of an individual's financial situation and provides direction on the appropriate next steps, including referring them to financial experts.
What do you believe the next major innovation in financial technology will be and why?
If you've ever seen the movie "Minority Report," featuring Tom Cruise, I'd like to see the industry take a similar approach to individualized financial planning, meaning fintech businesses build a predictive platform utilizing geo-specific data to encourage savings with a reward system. For example, when buying your morning coffee, you decide to purchase the one dollar coffee as opposed to splurging on the three dollar coffee down the street. An app that recognizes that decision and immediately encourages you to put the difference in the bank would be a proactive approach to building a savings account. These small savings add up exponentially over time. It's an idea where gamification meets fintech and positively influences financial decisions.
---
Chad Parks is a former financial advisor and finance veteran with more than 24 years of experience in the industry. He is a nationally recognized, go-to expert on retirement who has had a seat at the table with Washington, DC lawmakers to ensure the passage of small-business-friendly retirement legislation.