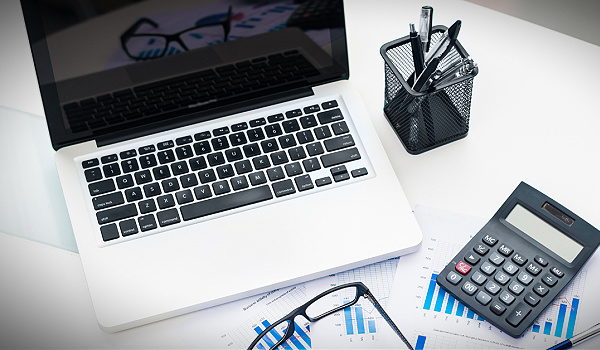 ---
By Allison Lasley, Practifi
The global wealth management industry faces mounting pressures as client demographics shift, market competition increases and churn becomes more commonplace. In the coming years, younger generations will inherit most of the world's wealth. Neobanks and fintech companies have proactively responded to this trend by offering digital-friendly solutions targeting Millennials to build trust and financial rapport. In addition, research shows one third of wealth management clients have switched providers or moved assets in the last three years because of value, and another third plan to do so in the next three years.
Firms who can best create value will be best-positioned to retain their current clients and acquire competitors' clients who are planning to move. With 64% of Millennials surveyed saying they trust established wealth management brands more than new players, there's a tremendous opportunity for firms to step up and seize the opportunity. While changing market forces pose challenges for the industry, forward-thinking advisory firms are preparing for these shifts by focusing on ways they can increase the value of the financial advice they already provide.
Below are a few steps your firm can take to create a more tangible client experience and reduce churn.
Decide client outcomes for each service
The client-advisor relationship is a unique offering in an increasingly self-service digital world. It includes activities with tangible value (measured by quantifiable returns like portfolio performance) and intangible activities (such as planning and coaching). If your firm provides various services, it's essential to identify and agree upon the tangible and intangible client outcomes delivered for each service provided. By doing so, your firm ensures consistency and allows clients to experience the unique value of professional financial advice.
While all client outcomes are equally as important, neobanks and fintechs tend to focus on quantifiable results. As a result, wealth management firms not only have an opportunity to match quantifiable results but also to strengthen trust among young investors by emphasizing the value of intangible outcomes, such as financial coaching and personal planning.
Make the intangible, tangible
Providing financial coaching and planning differentiates the unique services wealth management firms offer, particularly for young investors. Research has found that clients with high investment knowledge are significantly less likely to switch providers than those with low investment knowledge. However, conveying the value of intangible activities such as planning and coaching can be challenging because they don't always have direct, quantifiable results.
Business management platforms like Practifi help firms convey the value of intangible activities in a quantifiable way. Made specifically for advisory teams, Practifi makes it easy to set up client outcomes or 'deliverables' for specific services, track fulfillment rates and export deliverable reports so investors can easily see the value of the advice they receive.
"Deliverable: A tangible or intangible good or service produced as a result of a project that is intended to be delivered to a customer."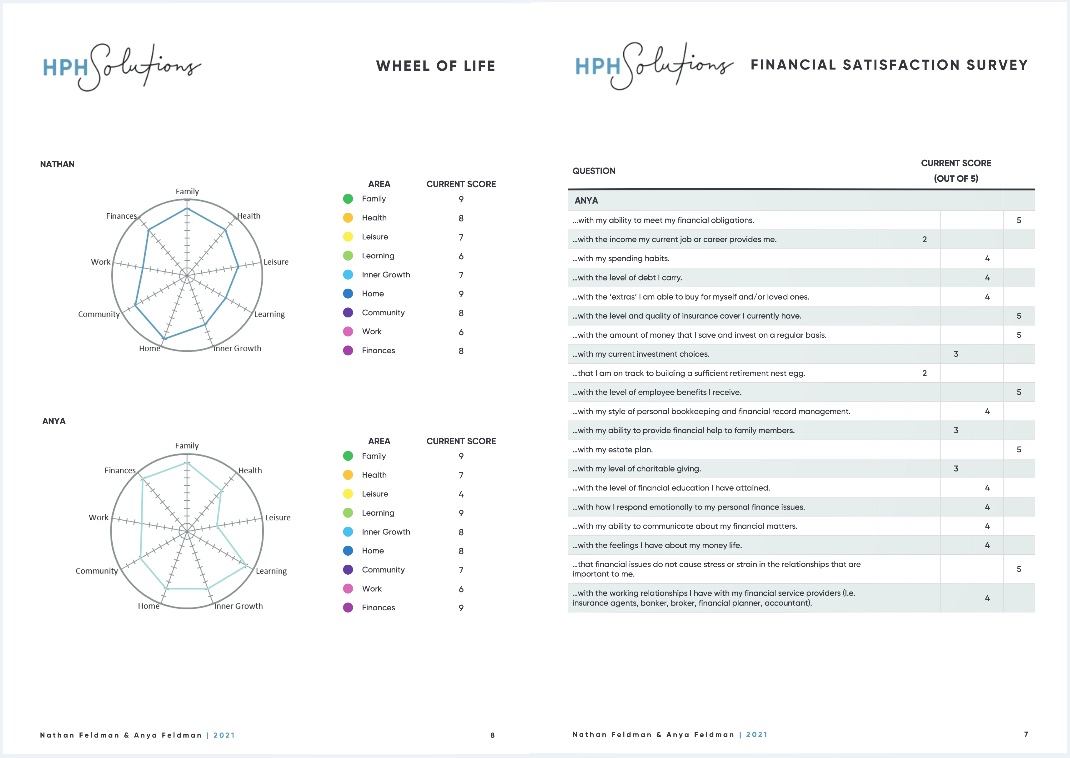 HPH Solutions Client Progress Report Example
As an example, HPH Solutions periodically interviews their clients and gives them a personalized progress report to document confidence, net wealth and financial wellbeing over time. This report is a culmination of tangible and intangible services that HPH Solutions provides and is one of their clients' favorite aspects about receiving advice from the firm.
With evidence in hand, it's easier for investors to see over time how their advisor has helped them reach their individual financial goals, reducing the chance of churn. In addition, by emphasizing the value of intangible services such as coaching and planning, neobanks and fintechs will struggle to keep up.
Attract and retain investors
Soon investor demographics will begin to shift, and younger generations will slowly inherit most of the world's wealth. Neobanks and fintechs have proactively responded to this change by offering self-service solutions targeting young investors with fast, quantifiable results. Trends also show that one-third of current wealth management clients will change providers in the next three years. However, forward-thinking firms have a great opportunity to stay competitive by showing the tangible value of the services they already provide.
To see how Practifi can help your firms reduce churn and provide a more tangible client experience, reach out to a member of our team today.
Get our latest posts delivered straight to your inbox
Subscribe to our blog today.
---
To learn more about Practifi, visit www.practifi.com.