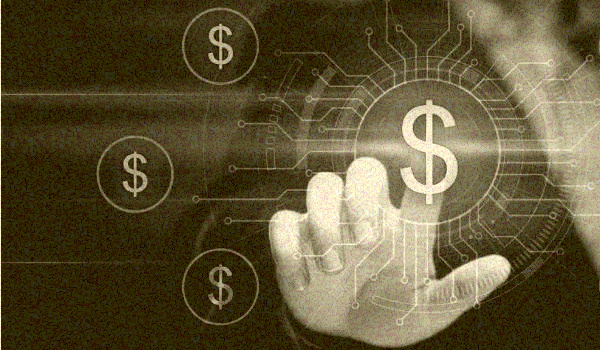 ---
By: Gerelyn Terzo 
If it seems like fintechs have been especially active in the SPAC market this year, it's not your imagination. Fintechs have participated in more than three-dozen blank check deals year-to-date, according to the FT Partners Q3 fintech report, which is a treasure trove of fintech deal data. In addition, things are getting serious between Jack Dorsey and the blockchain. Meanwhile, Mastercard and Visa both have digital payments in their sights. Kohl's makes a surprise appearance, too.
Deals R Us
Beijing-based ride-hailing company Didi Global is calling it quits in the U.S. stock market and is taking steps to delist from the NYSE, triggering a sell-off in shares of tech backer Softbank. Didi plans to list in Hong Kong instead after its stock tumbled more than 40% since its stock market debut in June. China's government is reportedly behind the planned delisting amid growing worries that sensitive information was leaking from Didi to the U.S. Meanwhile, Softbank, which is known to back tech companies, owns more than 20% of Didi via its Vision Fund.
FT Partners has published its CEO Monthly Wealth & Capital Markets Tech Update & Analysis, which is akin to a highlight reel for the biggest and most high-profile fintech deals and financings. Among the deals mentioned is Robinhood's $140 million acquisition of shareholder communication company Say Technologies. Report highlights around Wealth & Capital Markets Tech include:
Financings and M&A volume
Deal tallies
Most active investors
VC and strategic investor involvement
IPO & SPAC deals
Crypto prices and trading volumes
Brazil-based Nubank, a digital bank that is poised to list in the U.S., has lowered its IPO price range from $10-11 to between $8 and $9 per share. On the high end of the range, Nubank can amass $2.6 billion on its trading debut for a valuation of more than $40 billion, down from a previous target of $50 billion-plus. Investors have become more fearful of growth stocks in the current market environment.
Crypto Corner
The bitcoin price fell below the psychologically important $50,000 level over the weekend. Instead of panicking, El Salvador President Nayib Bukele is buying the dip and even joked about missing the bottom. The Latin American nation's most recent purchase of 150 bitcoins brings its tally to 1,270 BTC. President Bukele, who often engages with the cryptocurrency community on Twitter, revealed that he uses his phone to trade bitcoin. El Salvador was the first country to make bitcoin legal tender.
Source: Twitter
Coinbase has ambitious plans to become the Amazon Web Services (AWS) of crypto, chief product officer Surojit Chatterjee told Forbes. The cryptocurrency exchange, which is behind a division called Coinbase Cloud after its acquisition of Bison Trails, wants to become the crypto leader for the cloud sooner or later to accelerate the development of decentralized apps and is feverishly expanding its product suite to earn the title.
New Kid on the Block
Jack Dorsey's payments company will no longer be known as Square and is rebranding as Block to better reflect the tech billionaire's obsession with bitcoin and the blockchain. The latest surprise comes on the heels of Dorsey's decision to step down from the helm at Twitter. Square has been faster to adopt bitcoin than Twitter, and Dorsey has been upfront about his fascination with the leading cryptocurrency, even saying recently, "I don't think there's anything more important in my lifetime to work on." By rebranding to Block, Dorsey's company joins a cohort of similarly named businesses that extends to Blockworks, BlockFi, Blockchain.com and The Block, among others.
Dorsey might have set off a chain reaction. David Marcus, who has been heading up Facebook's stablecoin project Diem, is also stepping down. Marcus announced that after seven years at Meta (formerly known as Facebook), he "made the difficult decision to step down and leave the company at the end of this year." Marcus, who also oversaw the development of Meta's digital wallet app Novi, says he will be devoting his time to something fresh. No word if Marcus, a PayPal alum, will be devoting his time to bitcoin.
Payments Push
Speaking of Meta, Mastercard and Mark Zuckerberg's company have teamed up to help small and medium-sized businesses integrate digital across the Middle East and Africa region. The companies will provide tools such as a webinar taught by seasoned industry professionals in addition to a masterclass on running a business during the uncertainty that has gripped the global economy.
Not to be outdone, Visa chief executive Al Kelly is quoted by the AP as saying that trend of consumers flocking to digital payments that emerged because of the pandemic is here to stay. He cited the example of his own mother, who is now buying groceries online and kicking herself for not doing so before COVID-19 emerged. Visa recently had to scuttle a deal to buy digital payments startup Plaid amid regulatory headwinds.
Retailer Kohl's might not be a fintech, but one activist investor wants it to look more like one. Engine Capital, a NY-based hedge fund founded in 2013, has offered some advice to Kohl's management, suggesting that the company separate its e-commerce division from its brick-and-mortar business to bolster the share price. The hedge fund estimates that based on e-commerce sales revenue of more than $6 billion, the online division alone could be valued at nearly $12.5 billion. They suggest taking a page out of Sears' book and monetizing the company's real estate.
Holiday sales are off to a robust start, according to PayPal. The payments platform has provided an update on how its buy now pay later (BNPL) feature is performing, saying volume on this platform was up fivefold on this year's Black Friday vs. year-ago levels. The surge in BNPL volume reflects the growing demand for this type of short-term credit among consumers. PayPal CEO Dan Schulman noted 9 million-plus consumers have given the company's BNPL platform, which lets users pay in four interest-free installments, a whirl.
Aussie BNPL startup Afterpay, which is in the process of being acquired by Block (formerly known as Square), will have to wait a bit longer for it to be a done deal. Block is awaiting regulatory approval from the Bank of Spain, causing Jack Dorsey's company to postpone the shareholder vote on the deal, which is still expected to close in 2022.
---