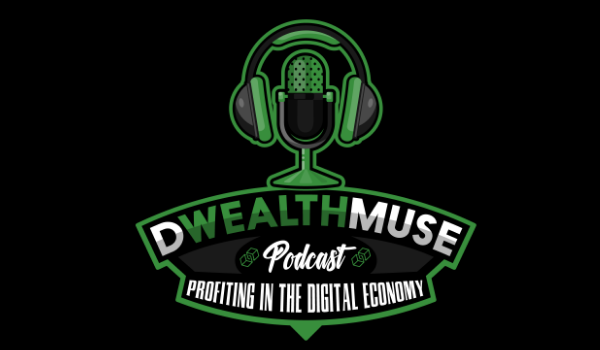 ---
DWealth Muse, with host Dara Albright, is a weekly podcast series on Digital Wealth News that bridges the knowledge gap between conventional and modern finance through original coverage of the tidal wave of technological and regulatory change headed to finance as it shifts to a digital, decentralized system.

You can listen to all Dara's podcasts at this link: https://dwealth.news/podcast/
---
Episode 40 – The Bills that Could Help Preserve America's Standing as a Global Economic Leader
In this episode, DWealthMuse host Dara Albright and guest, Congressman Tom Emmer, Ranking Member on the House Financial Services Subcommittee on Oversights and Investigations and Co-Chair of the Congressional Blockchain Caucus, discuss the evolving regulatory landscape for blockchain and cryptocurrencies as well as specific bills that could help preserve America's standing as an economic superpower. Highlights include:
• Thoughts on why the SEC recently approved the ProShares Bitcoin ETF but rejected the VanEck spot Bitcoin ETF – despite the clear investor advantages of spot bitcoin ETFs;
• Bringing clarity to cryptocurrencies so as to quell the act of regulating by enforcement;
• How America can adapt to digital innovation while maintaining the privacy elements of cash;
• Exposing the dangers of Central Bank Digital Currencies (CBDCs);
• Legislation highlighted:
H.R.4451 – Securities Clarity Act
H.R.5586 – Prohibiting IRS Financial Surveillance Act
H.R.6006 – Keep Innovation in America Act
"Better days are ahead and it's going to be because we have entrepreneurs and innovators who are always willing to take risk in this country." – Congressman Tom Emmer
---
CLICK HERE TO LISTEN TO EPISODE 40
---
About the DWealth Muse Podcast Series & Host Dara Albright:
Some are calling this transition the greatest financial transformation since civilization moved from a barter to a currency system. It is truly that momentous.
In these podcasts, Albright and key fintech influencers discuss how this financial transformation is impacting asset classes, investment portfolios, businesses, markets and economic policy.
Albright and guests deliver insights and leading-edge information to listeners in lively conversations that make this complex topic fascinating to learn and easy to grasp so that investors and businesses, alike, can capitalize on this monumental change.
Specific areas of coverage include:
Decentralized Finance (DeFi)
The Democratization of Finance (DemFi)
Digital Assets, Blockchain-based Assets and Cryptocurrencies
Security Token Offerings and Exchanges
Exempted Fintech Alternatives
Modern Liquid Alternatives
Wealthtech
Compliance & Risk Management
Fintech Savings Apps
You can listen to all Dara's podcasts at this link: https://dwealth.news/podcast/
---