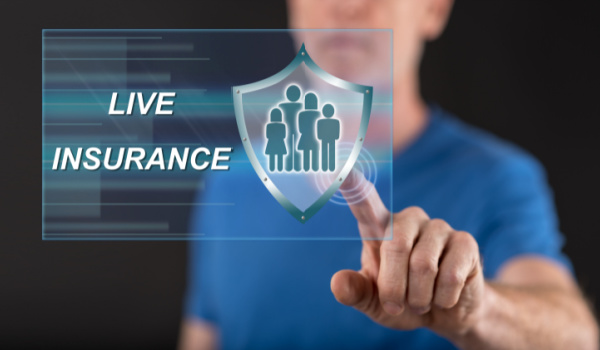 ---
Looking to capture significant economic, technology and industry trends, Highland Capital Brokerage, a national life insurance and annuity distribution company, announced this week that it is acquiring Quotacy, an insurtech firm.  The transaction also includes the acquisition of Hallett Financial Group, a life insurance brokerage general agency owned by the same family that launched Quotacy.
Quotacy is based in Minneapolis and will continue to operate under its current brand and leadership. The company, established in 2014, "provides consumers with an easy online shopping experience for term life insurance," according to the announcement.
Additionally, Quotacy gives consumers access to more complex solutions, such as whole life and disability insurance, and educational materials to inform their insurance shopping experience.
Highland Capital Brokerage typically works closely with financial advisors and other professionals to help them align their clients with life insurance and annuity solutions.
In addition to continuing to work with financial professionals, Highland's CEO, Jim Gelder, said in a statement that the acquisition of Quotacy will position his company for future growth by also connecting "directly with consumers who typically choose not to work with a financial professional for their insurance needs."
Digital Wealth News recently sat down with Gelder to discuss this deal and the trends that influenced this investment in an insurtech platform – And what the future of insurtech might look like.
DWN: What makes Quotacy unique relative to the rest of the insuretech space, especially in terms of its solutions, capabilities and target customers?
Quotacy is rooted in the traditional BGA space, created by insurance industry professionals who saw a marketplace gap— that customers needed life insurance but were looking for an alternative way to secure that coverage. In addressing this gap, Quotacy has maintained a profitable existence solely through life insurance, which is an impressive feat in a market that looks to maximize revenue in every customer interaction.
Quotacy's existing marketing assets and partnerships also provide a foundation for customer acquisition. Its development team is nimble and able to respond to the ever-changing needs in the digital landscape, and its in-house fulfillment team is deeply talented at providing a positive customer experience through what has traditionally been a cumbersome process.
DWN: How will Quotacy help Highland expand beyond its traditional customer base, especially among younger as well as more "DIY" minded consumers?
Highland's customers are traditionally business-to-business (B2B) partners, typically with emerging affluent though ultra-high-net-worth clients. While Highland maintains many valuable relationships with traditional life and annuity distributions, our specialty is working with organizations that don't primarily focus on those solutions. We pride ourselves on assisting these firms and their advisors in bringing high-caliber service and solutions to their end consumers.
Quotacy provides us multiple ways to enhance this mission, as many of our B2B relationships have digitally motivated consumers as well as advisors, and will provide another avenue for advisors to interact digitally with their customers in addition to our proprietary EasyLife and EasyLife enhanced platforms.
Quotacy also provides customers a firsthand experience through the entire buying cycle. These journeys provide insight into creating prescriptive go-to-market strategies for all of our partners' market segments—including digital-first—regardless of income or net worth.
DWN: What are the insuretech trends currently emerging that you believe will generate greater growth opportunities over the long run for established insurance players like Highland?
Multiple factors have driven some exciting changes in the industry over the last 24 months. The increase in demand for true straight-through processing as well as the maturing and use of big data has allowed the industry to begin reducing underwriting friction through responsive solutions. This trend will certainly benefit the industry as cycle times reduce and the process becomes less cumbersome for advisors and their clients.
A larger industry opportunity is the ability of BGAs to assist partners with customer-acquisition practices. As the Baby Boomer generation gives way to Gen X, Millennials, and Gen Z, advisors must meet their customers where they are, and these generations tend to look digital first. Aiding our distribution partners with digital assets and strategies to attract these new primary customers is a must.
The alignment of the life and annuity journey to an existing advisor planning suite has also long been a goal. We foresee more and more integrations in this space—beyond simply running a quote—to drive the most impact, as insurance distribution transitions away from traditional agents to full-service financial advisors.
---