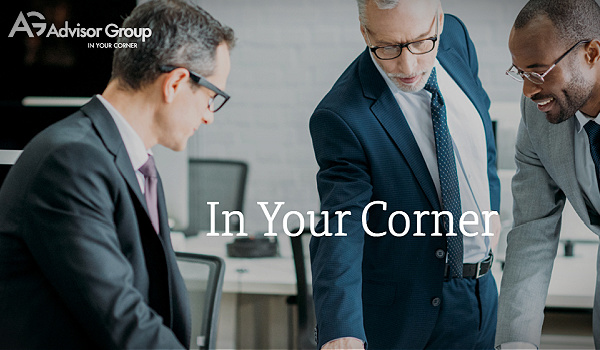 ---
After announcing significant investments in technology as part of a broader digital transformation strategy late last year, Advisor Group is following up with a wave of senior management team hires.
The private equity-backed company, which has 10,000 financial advisors across the country and $515 billion in client assets, reported to Digital Wealth News in October 2021 that it is creating "a seamless end-to-end digital experience that will help financial professionals grow their businesses faster and deliver an elevated client service experience."
Following the announcement of these tech investments, and in a press release issued earlier this week, Advisor Group announced new management team hires that include two senior executives with significant past experience at LPL Financial:  Tim Hodge, most recently EVP, Service, Trading and Operations at LPL Financial, has been named Executive Vice President, Trading and Operations.
Meanwhile, Jen Roche has been appointed Senior Vice President, Corporate Content, Communication, and Public Relations, having previously served in a range of marketing communications leadership roles at LPL Financial.  She most recently led marketing at AssetMark.
In the release, Advisor Group notes that during his tenure at LPL Financial, Hodge implemented large-scale technology enhancements related to operations workflow.
Competing for Top Talent Heats Up
As the competition for digitally-savvy top talent across the wealth management space heats up, Advisor Group has scored a number of key hiring victories since last year.
In addition to the most recent additions of Hodge and Roche to the company's management team, last year Advisor Group poached RBC recruiting veteran Kristen Kimmel as its EVP, Business Development.
Also in 2021, Advisor Group touted the hiring of ex-Schwab executive Peter Clemson as head of digital solutions and ex-Credit Suisse executive Clayton Chandler as Chief Information Security Officer (CISO).
In a public statement about the company's new hires, Jamie Price, CEO of Advisor Group, said, "As we embark on the next stage of our strategic vision, we are committed to hiring top talent that will help us align ongoing advisor feedback with a boutique service approach and industry-leading scale to deliver tailored solutions that help our advisors and their clients thrive."
---