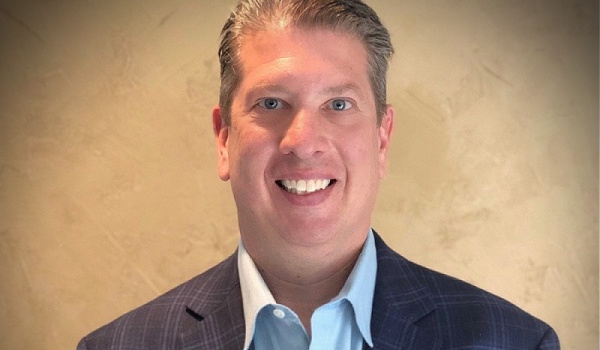 ---
It's never a bad time for wealth management firms to reconsider their technology plan and roadmap.
Winter has ended, Spring is in the air, and while 2022 is already in full swing, the year is still young. According to Michael Partnow, Head of Wealth Management at JIFFY.ai, an intelligent automation platform for firms across several industries including Finance and Wealth Management, it's the perfect time to revisit the annual technology plan.
"Is today too early to adjust your yearly plan? Not at all," he says. "I'll manipulate a line from the movie 'Wall Street': Change, for lack of a better word, is good. Change works. Those who fear change are unable to be nimble, and unfortunately, become irrelevant. Organizations and individuals need to realize that and have a pro-change mindset every day. What got them here will not get them there in the future."
Partnow advocates an Amazon-like approach to technology adoption in enterprises. Amazon requires and encourages its employees to treat each day as if it were the 'Day One.'
Organizations like Kodak, Blockbuster, as well as department stores and taxi companies might still be relevant today if they had adopted such a nimble, pro-change approach.
"We can look to sports as a great example for us, especially now that we're past the Super Bowl," says Partnow. "We can take a lesson from how great leaders and great coaches develop a plan for a season. The roadmap is traveled through every week, and there are adjustments not only every week but with every play based upon many different conditions: weather, field, injuries, out-of-the-box play-calling by an opposing team, etc."
The best coaches adjust their game and season strategies on a play-by-play basis, Partnow says. Every play is treated as if it were critical. That's how championships are won, and that is how world-class organizations are built.
The Covid-19 pandemic illustrated the importance of both planning and being able to change strategies mid-stream.
"Who would have thought two years ago in March, when the world changed forever, that so many companies would not be able to survive or pivot," says Partnow. "They tried to stay the course rather than adjust to what became this new normal. Those who sat on their hands and waited saw all others passing by."
The pandemic has taught businesses, advisors, and their clients a lot about their capabilities, especially when it comes to technology, which they might not have understood otherwise, says Partnow.
Social distancing and working-from-home brought a new perspective to workplaces.
"From what was once a pass-by conversation at a water cooler, now we're looking into people's living rooms. We're hearing their dogs. We're seeing their children. Their loved ones pass by in the background," says Partnow. "I think this trend has tremendous implications in financial services. This is a people-first business, and it's all about the relationships. Now, with unprecedented access into people's homes and their personal lives, we are being constantly reminded of that wonderful fact."
Organizations that are passive about technology plans have had difficulty propelling themselves into the new normal, says Partnow. "They may survive, but I think they certainly won't thrive."
One of the chief obstacles to embracing change is what Partnow calls "stubborn pride."
"A lot of times, stubborn pride is confused for patience," he says. "Organizations become wed to their plans: 'this is our plan, this is the strategy we developed, and if we have to pivot or modify it, it becomes almost like a personal attack."
The better approach is to view any long- or mid-range technology plans as strategies that made sense at the time they were made, given all the available information. As the environment shifts, firms must also be willing to shift and pivot.
They need to consistently ask themselves—as frequently as once a day—if their strategy makes sense and is still relevant to the marketplace, says Partnow.
Reassessment should become routine.
"Look not only at what has made your competition successful, but also at what made the competition struggle," he says. "Consider market issues, broader world issues, and the political environment all the way down to the local level. Recognize what is happening in your local region and how your employees are impacted by local events, whether it's weather-related or pandemic-related or economic. Think of everything all the way up to world events.",
While gearing up for change, wealth management businesses should also consider the current trends, their firms' future, as well as their history and the history of the industry, Partnow says. And a significant step to making it all work is to let go of any remnants of stubborn pride.
"Those who still believe a readjustment is really a failure to predict are wrong," says Partnow. "We're not fortune tellers with a crystal ball to foresee what the next six months, three months, or even what tomorrow will bring."
If a product or plan is no longer relevant, businesses cannot be afraid to pull the plug and start anew.
"The fear of the unknown leads to firms becoming too comfortable in their current setting and environment," says Partnow. "They become passive and inert. With technology advancing at its current pace, not investing in your infrastructure beyond setting a plan and roadmap, beyond a focus on safety and security, and compliance and regulation, is dangerous."
Rather than just complying with regulations and ensuring the safety of their employees and clients, firms should be asking if they can simultaneously improve the user experience for every participating stakeholder. Clients, advisors, support staff, managers, administrators and executives should all be able to enjoy an enhanced experience while interacting with technology.
Of course, the annual and five-year technology planning is a worthwhile endeavor for wealth management firms, but only if those plans are frequently revisited and allowed to evolve.
"I think it takes both a well-laid out strategy and framework, and the ability to take in and respond to all those operating conditions," says Partnow. "A plan gives you something to march towards, it's relevant when it's made, but if you don't have the ability to adjust and tweak that plan, it will become irrelevant. With the increasing rate of change, it's not enough to periodically engage in the planning process—it's important to be nimble."
---