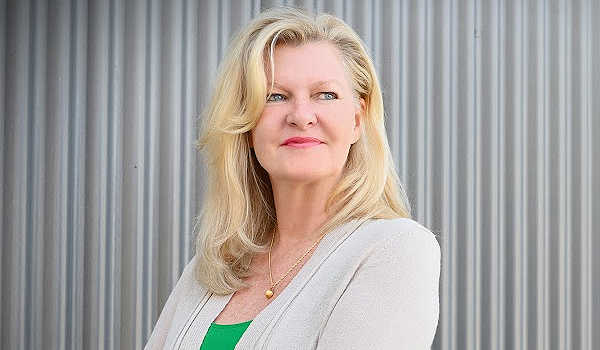 ---
Greetings from Digital Wealth News™ !
Friends, every week now it seems things are moving to the forefront in fintech on so many fronts. This week we have a powerful op-ed from Dara Albright addressing Biden's recent Executive Order on Digital Assets. In our REAL CLEAR CRYPTO column, John Sarson addresses war, crypto & civil liberties. To soften it all, we finish with a wonderfully inspiring piece – "In One Word: IMPACT" – from JIFFY.ai's Michael Partnow. READ UP! | Cindy Taylor, Publisher

Cindy Taylor, Publisher

---
New thought leadership content this week…
Technology is causing a convergence in industries – even in the financial industry, products & services are relatively similar between firms
People will search not only for you but also for financial advisors in general, and if your firm isn't there, you will be quickly forgotten
Most people in crypto believe that constitutionally endowed rights to civil liberties includes the ability to do financial transactions
It's never a bad time for wealth management firms to reconsider their technology plan and roadmap, according to JIFFY.ai's Michael Partnow
Tech stack is a term that appears across the journalistic and marketing materials targeted towards financial advisors and it can get firms stuck at times
Bill Taylor of Entoro Investments updates us on the markets this past week and movement in BTC, ETH, gold and the S&P500 in The Taylor Report (3/15/22). "The next few months are going to show huge inflation spikes. Will the FED step up the rate of interest rate increases? Will the bond market do the FED's job for them?"
(The Taylor Report for 3/21/22 will be posted later today)
---
We finish out the week with more great original content from the DWN editorial team and contributors, including the following posts…
Op-Ed: Between the Lines of Biden's Executive Order on Digital Assets
President Biden recently released his anticipated Executive Order on digital asset innovation – here's what fintech thought leader Dara Albright thinks about the edict
The Week in Digital Wealth (3/22/22)
Russia & Ukraine updates, a pivotal point in time for Bitcoin, El Salvador's progress with implementation, crypto is a go in Honduras & more
Advisor Tech Talk (3/22/22)
This week in Advisor Tech Talk we cover news from LSEG, Circleblack, Advyzon, Refinitiv and UX Wealth Partners
Top 5 VC Deals of the Week in Digital Wealth (3/22/22)
This week, our top deal came in at $750M (a combo of debt & equity) for Ramp, a New York-based corporate spend management platform
EPISODE 54: Ways to Legally Capitalize on Web 3.0, NFTs & the Metaverse
In this episode, DWealthMuse host, Dara Albright, and guest Ian Corzine, a leading social media attorney, discuss what every investor needs to know about legally capitalizing on Web 3.0, NFTs and the metaverse
---
Curated Industry Content
Check out our homepage for other great content, read up and GET YOUR SMART ON about the future of digital wealth!!
Wishing you and yours a great week!!!

ABOUT DIGITAL WEALTH NEWS:
Our content creation and amplification platform includes insightful industry news & market commentary, meaningful partner content and executive profiles you won't find elsewhere.
Special thanks to our Chief Technology Officer Michael Fabing and my partner (and husband) Bill Taylor on their efforts to roll out this new enterprise. I also want to thank our friend and partner Dara Albright, one of the most important fintech thought leaders in the world, who has recently joined Digital Wealth News as a partner and host of our ground-breaking podcast series Dwealth Muse and will be spearheading our new joint venture education initiative – DWealth Education.
Our editorial coverage takes a new view toward the fintech revolution as it has evolved and matured, featuring industry news, thought leadership, and the latest industry press.
Digital Wealth News ™ was Created with the Following Key Parameters:
Daily Editorial & Weekly Newsletter pushing stories to Website – https://dwealth.news/ – and social media channels
Weekly Newsletter emailed to proprietary database of RIAs, wealth managers, VCs, hedge funds, fintech professionals and organic sign-ups –plus- select names from Fintrx, Crunchbase and other key databases
Light but authoritative editorial feel – non-technical – but informative. Digestible business read for those interested in, affected by, or involved in the new digital wealth economy;
Coverage of Digital Wealth Topics Including the Following Categories:
Digital Currencies & The New Token Economy
Security Tokens, NFTs & the Metaverse
Trading Technologies
Digital Investing Platforms
WealthTech & Robo-advisors
Legal & Legislative Issues
Fintech At Large & More
Sign up for our free newsletter, reach out to me on Linkedin, Twitter or Facebook and thanks for stopping by!!
---