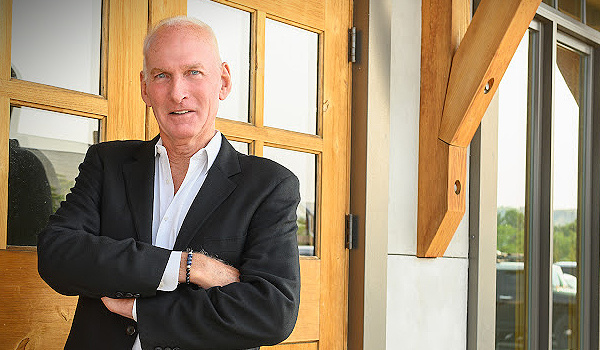 Simple Thoughts in Complex Markets
By Bill Taylor, Contributor/CIO-Entoro Investments
---
The opinions expressed below are my own & do not necessarily represent those of Entoro Investments or any of its affiliates
---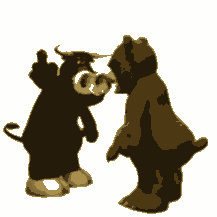 Bullish for week of 3/1/22
ETH BTC

Neutral for week of 3/1/22
GOLD

Bearish for week of 3/1/22
S&P 500


3/1/22 Closing Prices:
Bitcoin: $43,766.52 (+$2,141.72)
ETH: $2,961.33 (+$139.22)
Gold: $1,934 (+$35.00)
S&P 500: 4,306.26 (-67.68)
Trading Summary Notes for Tuesday, 3/1/22:
What's new?
What ever is new NOW will be even NEWER in a few hours……..hard to keep up…….obviously the Ukraine vs Russia war………President Biden gives his U.S. State of the Union speech tonight (Tuesday)……(sure hate to give that speech. Ugly)……..U.S. Fed Chairman J. Powell is testifying before Congress this week (another tough testimony)…..and on and on…….there are still unintended consequences yet to be 'discovered'……….BITCOIN jumped 15% (week on week) to well above $40K…….ETH followed with a 12% rise (week on week) to just short of $3K………GOLD has found its way back above the $1,900 level and adding almost 3% over the week………and the S&P 500, has literally jumped off the cliff…….ugly.
THE PROPAGANDA MACHINES ARE FULLY CRANKED UP (BOTH OURS AND THEIRS)……….IGNORE MOST OF IT. WARS ARE NOT WON/LOST IN A WEEK. EXPECT MORE "NEW" STORIES,
DISTORTIONS ARE EVERYWHERE AS PEOPLE SCRAMBLE TO……….DO SOMETHING. CHAOS IS IN FULL BLOOM,
What to do now?
A small amount of panic is not a bad thing………just don't handle sharp objects or get too close to cliffs…..things are going to get really (REALLY) ugly…….sell Sell SELL (including getting short) equities…..S&P 500 is just beginning a bear market……….Buy BITCOIN and some ETH…..BITCOIN is showing that it truly is a store of value……..GOLD too (I guess)…..it's okay for now, but at any second an uptick in interest rates will send GOLD diving…….hold it if you must.
WE'RE F****D (SCREWED). THE MARKETS, IN A FLIGHT TO SAFETY, HAVE CUT INTEREST RATES JUST AS THE FED WAS GOING TO RAISE RATES. INFLATION IS GOING ON STEROIDS AND THERE WILL CERTAINLY BE SOCIAL UNREST AND BACKLASH.
PREPARE FOR PANIC SELLING TO HIT THE MARKETS.
IF YOU KNOW WHAT PUTIN, FED CHAIR POWELL, GLOBAL CENTRAL BANKERS, POLITICIANS AND EVEN CHINA WILL BE DOING…….PLEASE CALL ME.
---
Trading Thoughts: Looking at 2022!!!
BITCOIN 2022……..UP…..UP…..UP
ETH 2022…………Higher
GOLD 2022………..NEW HIGHS or $1,600…..toss up
S&P 500 2022……..DOWN…….DOWN……DOWN
Current trading positions:
LONG BITCOIN
LONG ETH
NEUTRAL GOLD
SHORT S&P 500
---
We compare the price of Bitcoin, Ethereum, Gold & the S&P 500. We use the CME Bitcoin Indexes (BRR & BRTI) and the CME Ethereum Indexes (ETH_RR_USD) & (ETH_RTI_USD) for reference as well as the London Bullion Market afternoon price settlement on the digital assets & gold.
---
Bill Taylor is Managing Director/CIO at Entoro Investments & is widely published in financial industry media throughout the world